Last year was a particularly tough one for the automotive industry. On the South African front new vehicle sales dropped almost 30 per cent as we registered 380 449 units sold in 2020 versus 536 612 in 2019. But that trend didn't seem to bother leading German sportscar manufacturer Porsche. Porsche Sales in 2020 totalled 272 162 new vehicles worldwide, that's just three per cent below the record set in 2019.
Follow Double Apex on Instagram and Facebook where we share more car content.
---
Order from our online store and take advantage of free delivery in South Africa on orders over R349.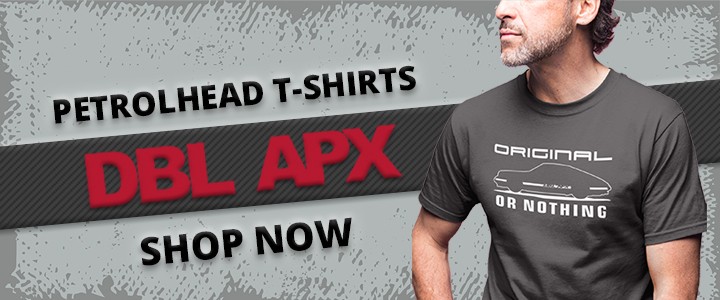 ---
Electrifying
A large chunk of the total, 20 015 units, consisted of the all-new, battery powered Porsche Taycan. Unsurprisingly, the Cayenne SUV led demand at 92 860 sales, an increase of one per cent compared with the previous year. From the sportscar range 21 784 vehicles from the 718 model line (Cayman and Boxster) found new owners, a six per cent increase over the previous year. Deliveries of the brand's iconic Porsche 911 totalled 34 328.
Click here to read our Porsche 911 Turbo S driving review.
Eastbound
Porsche sold 88 968 vehicles to Chinese customers in 2020, which equates to a three per cent increased when compared with 2019. This is in keeping with the trend of more Porsches being sold in China over the last decade. Porsche delivered 80 892 vehicles in Europe and 69 629 in America, both markets shrinking by high single-digit percentages. Asia-Pacific and MEA regions accounted for 121 641 Porsche sales in 2020, a four per cent compared with 2019. 
Check out the wild Singer ACS 911 off-roader at this link.
In his own words
"The coronavirus crisis posed a great challenge from spring 2020 onwards. Nevertheless, we were able to keep deliveries comparatively stable for the year as a whole," says Detlev von Platen, member of the executive board for sales and marketing at Porsche AG. "Our fresh, attractive product range, the successful start of the Taycan as the first all-electric Porsche and the charisma of our brand – all this contributed to this positive result despite the difficult times."
"We are continuing our product offensive – our customers can look forward to it. It will include additional derivatives of the all-electric Taycan and the 911, among others. We are full of optimism and looking forward to 2021, a year that will also be characterised by unique experiences with the Porsche brand," concluded Von Platen.
Porsche AG

Deliveries

January – December

2019

2020

Difference

Worldwide

280 800

272 162

-3%

Europe

88 975

80 892

-9%

Germany

31 618

26 152

-17%

America

75 367

69 629

-8%

USA

61 568

57 294

-7%

Asia-Pacific, Africa and Middle East

116 458

121 641

4%

China

86 752

88 968

3%