Singer Vehicle Design is well known among enthusiasts as a producer of some of the finest 911 restomods in the world. View the top five restomods covered on out site last year at this link. The California-based firm has produced some truly memorable machines, such as this lightweight model called the Singer DLS. Now the company has wowed the world with a new model called the Singer ACS, where ACS stands for all-terrain competition study.
Follow Double Apex on Instagram and Facebook where we share more car content.
---
Order from our online store and take advantage of free delivery in South Africa on orders over R349.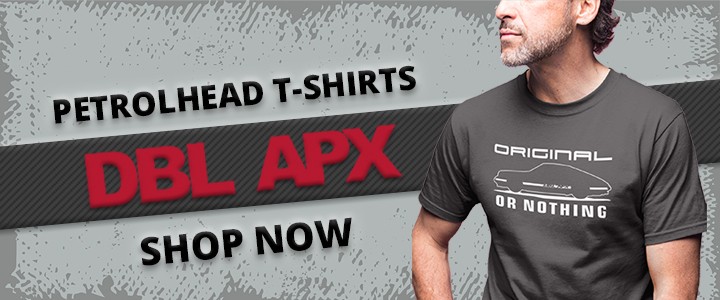 ---
Rally-spec
The new creation is a collaboration between Singer and UK-based Tuthill Porsche, a company that has a long tradition of producing rally-spec Porsches for competition. The Singer ACS was created as a request from an existing Tuthill client who wanted to rally his older spec 911, but also wanted the Singer restomod treatment. In fact, two versions of the Singer ACS have been created. The white car is focused on high-speed desert rallying and a second, in red, is configured for high-speed, high-grip tarmac events. While the car was commissioned by one client, he has given Singer permission to roll out the ACS treatment to others who may also be keen to take their older 911s off road.
Of course, Porsche has a long tradition of rallying its products, as you can see by clicking here.
Retro looks, modern tech
Starting point for the Singer ACS is a 964-series Porsche 911. The monocoque has been strengthened for the rigours of off-road racing. Singer conceived the car with events such as the Baja 1000 and Dakar Rally in mind. The strengthened shell features carbon-fibre body panels suited to quick replacement and easy underbody access. Inside, the Singer ACS has FIA specification seats and harnesses. A full roll cage keeps occupants safe. The car is equipped with a race GPS navigation system while both driver and navigator have access to in-seat rehydration systems.
Check out the one-off Porsche 911 Syberia at this link.
Power is derived from a twin-turbocharged, 3,6-litre air-cooled flat-six. The motor's outputs start at 335 kW with 420 N.m of torque, those outputs can be raised if owners so wishes. Drive is sent through a five-speed sequential racing transmission that allows for flat shifting, though a manual version is also an option. Permanent all-wheel-drive is fed power through front-, centre- and rear limited-slip differentials. The ride height has been raised with a long-travel suspension set up that features adjustable twin dampers per corner.