Performance fans have plenty of new cars to lust over. There are any number of powerful cars to choose from and in the case of this showdown they both hail from the same parent company. The Porsche 911 GT3 vs Lamborghini Huracan STO track battle showcases the top two driving machines from stablemates Porsche and Lamborghini.
Follow Double Apex on Facebook and Instagram, where we share more car content.
---
Buy now and take advantage of free delivery in South Africa on orders over R349.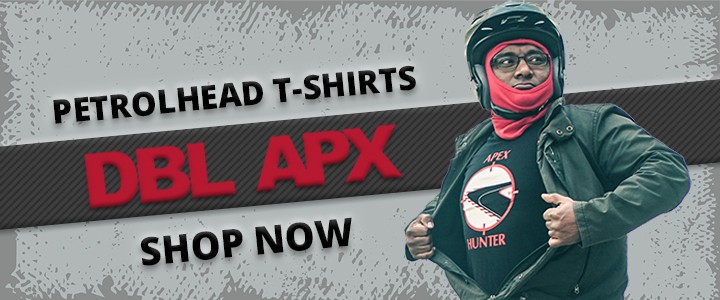 ---
An old hand
The latest Porsche GT3 was revealed earlier this year. The 992 versions uses an uprated version of the company's 4,0-litre naturally aspirated motor. In its latest guise the engine develops 375 kW and 470 N.m of torque. Maximum engine speed is a dizzying 9 000 r/min. Power is sent solely to the rear axle via a six-speed manual or a seven-speed dual-clutch automatic (PDK) transmission. Porsche says its latest charge can blast from standstill to 100 km/h in just 3,4 seconds (PDK) and has a top speed of 318 km/h or 320 km/h for the manual version. In SA the GT3 is priced from R3 109 000.
Watch Tom Cruise relive a Top Gun-type dogfight using Porsche GT3s around Silverstone GP track.
Italian charge
Lamborghini has unleashed pared back versions of its 'entry-level' cars before, but none have carried the Super Trofeo Omologata (STO) badge. The car has lightweight body panels, increased downforce and weighs less than Huracan variants. Power from the naturally aspirated V10 remains similar to the output of the Evo version at 470 kW, while the peak torque figure has been dropped a fraction from 600 to 565 N.m. The 5,2-litre motor still revs to a craxy 8 500 r/min.
Read our Lamborghini Huracan Evo driving review at this link.
Power is still channeled using the firm's dual-clutch transmission, but power is sent solely to the rear axle. Quoted performance figures are a 3,0-second zero-to-100 km/h dash and a 0-200 km/h time of nine seconds. Vmax is rated as 310 km/h. Lamborghini rear-wheel steering with a more direct and fixed steering ratio has been designed for a track environment. Lamborghini recently announced that the Huracan STO is priced from R7 700 000 in South Africa.
Watch seasoned Autocar journos discuss the merits of each in the Porsche 911 GT3 vs Lamborghini Huracan STO track battle in the video below.