Award-winning photographer, David Marchio, is attending the 2019 Simola Hillclimb on behalf of Double Apex. Marchio has been running around all day taking pics of the classic car runs and presents this 2019 Simola Hillclimb Gallery Part 1, an exclusive set of images shot for this site.
Click here to see our images from the recent Monster Jam event held in Cape Town.
This will be the first of a few galleries Marchio will submit from the event. Keep an eye on the site for more images posted through the course of the weekend.
Click here for other bespoke galleries:
Our favourite Martini racecars
A list of special, one-off Ferraris 
Forgotten BMW M3 concept cars 
---
Drivers' briefing this morning took place in damp conditions, but the adverse weather didn't last long.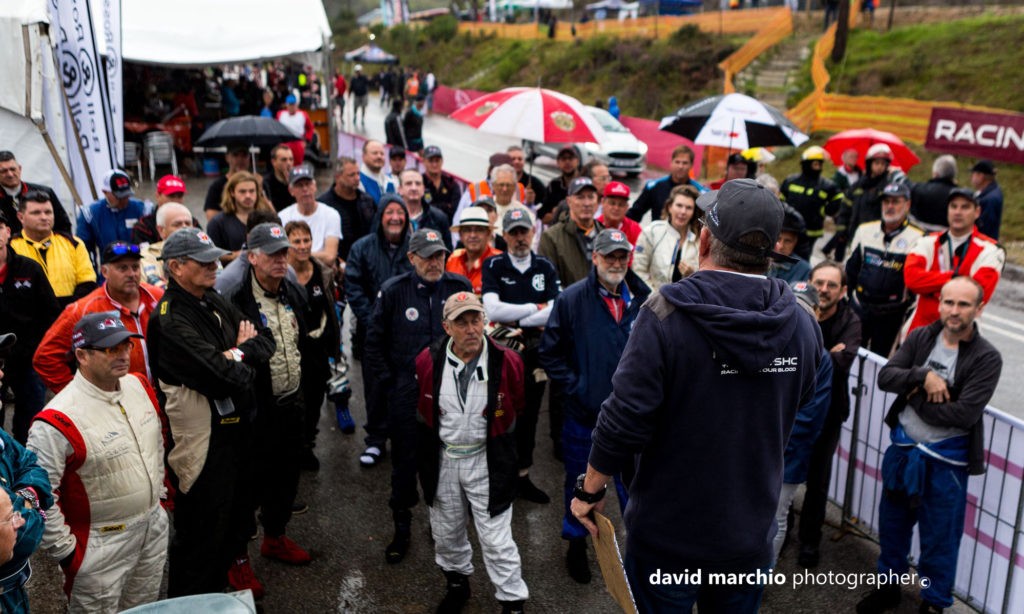 ---
The famous blue and white roundel, this time seen on the BMW 3,0 CSL driven by Graeme Nathan.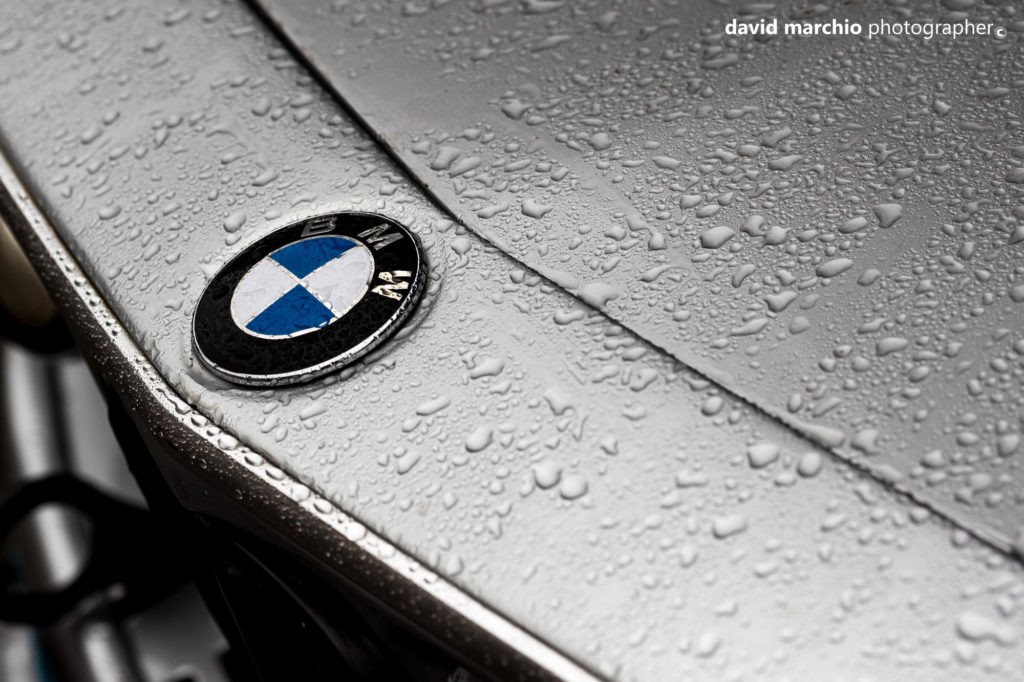 ---
A Martini-liveried Porsche 911 gets the send-off early in the day.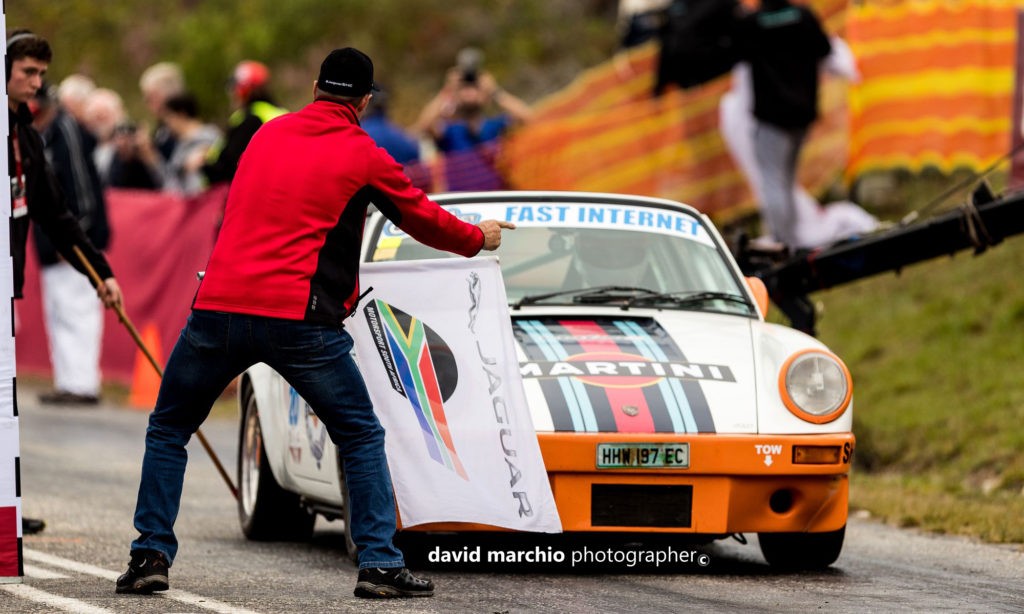 ---
This classic single-seat driver chose to tackle the course with an open-face helmet and goggles, just as the racing drivers of yesteryear did, for that proper bugs-in-the-teeth experience.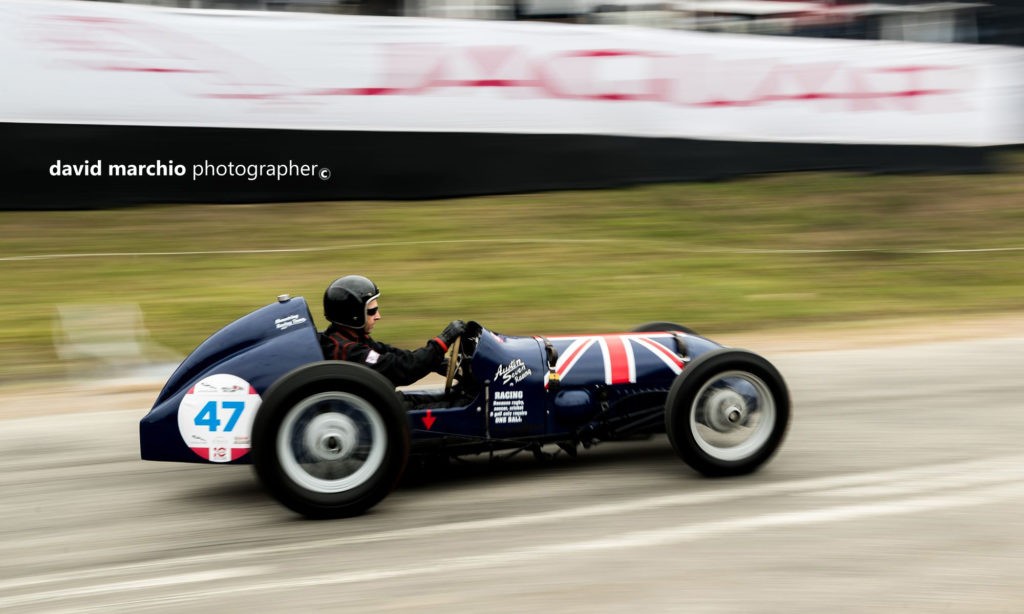 ---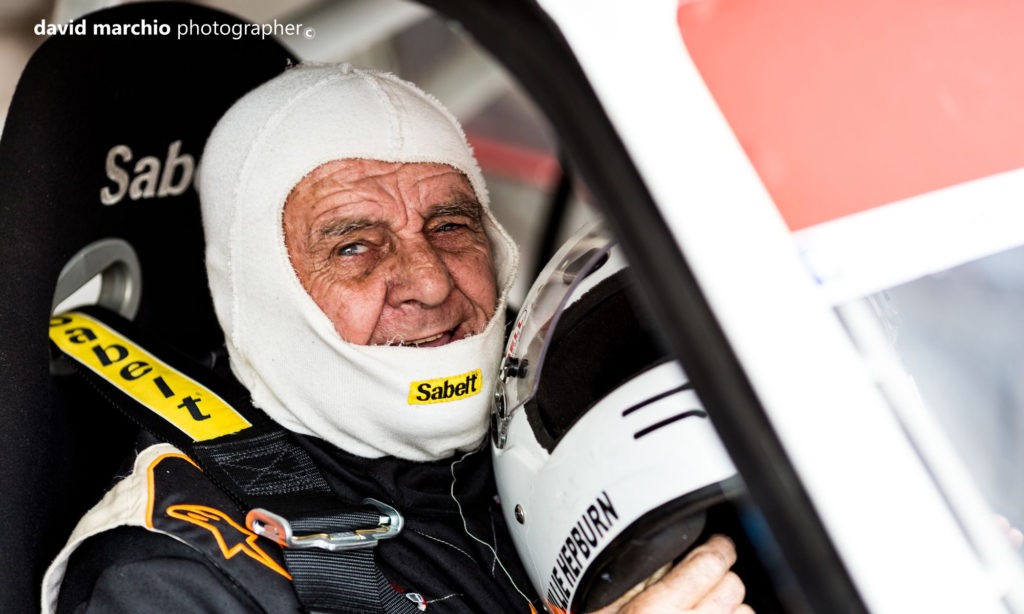 Old-hand, Willie Hepburn still driving his monstrous, V8-powered Chev Rekord. The senior statesman of SA racing wrestled the Chev to the third quickest time of the day against lightweight race machinery.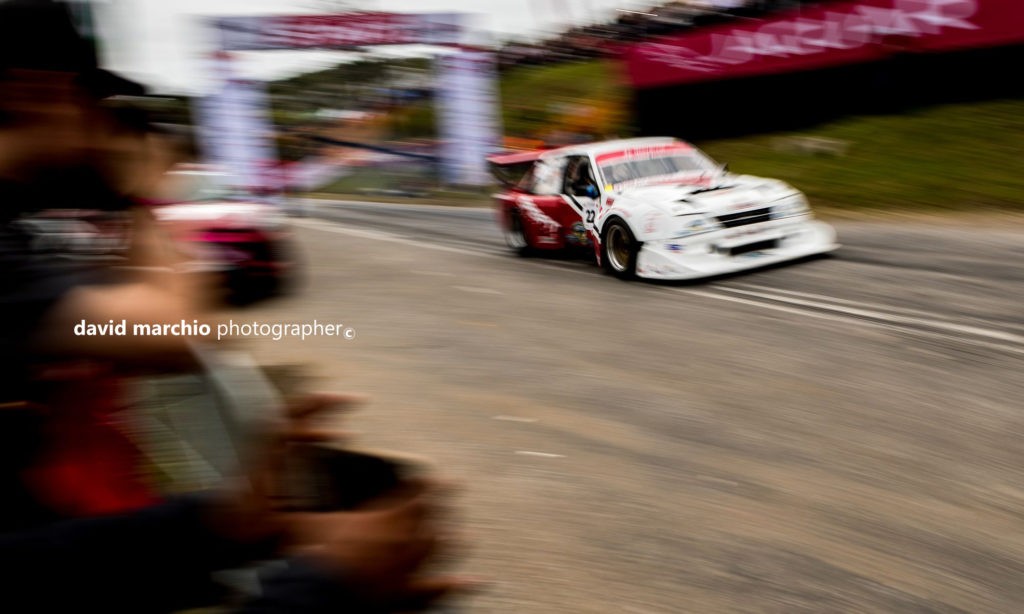 ---
We had to show the staff in this 2019 Simola Hillclimb Gallery Part 1. Start-line marshals keep a close eye on proceedings and, some may say, have the best spot in the house.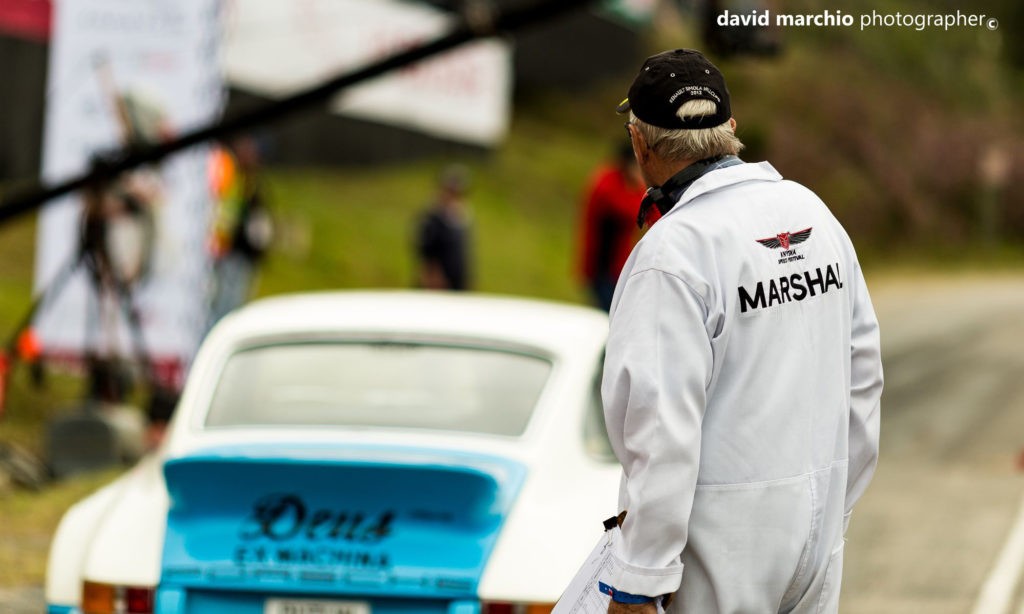 ---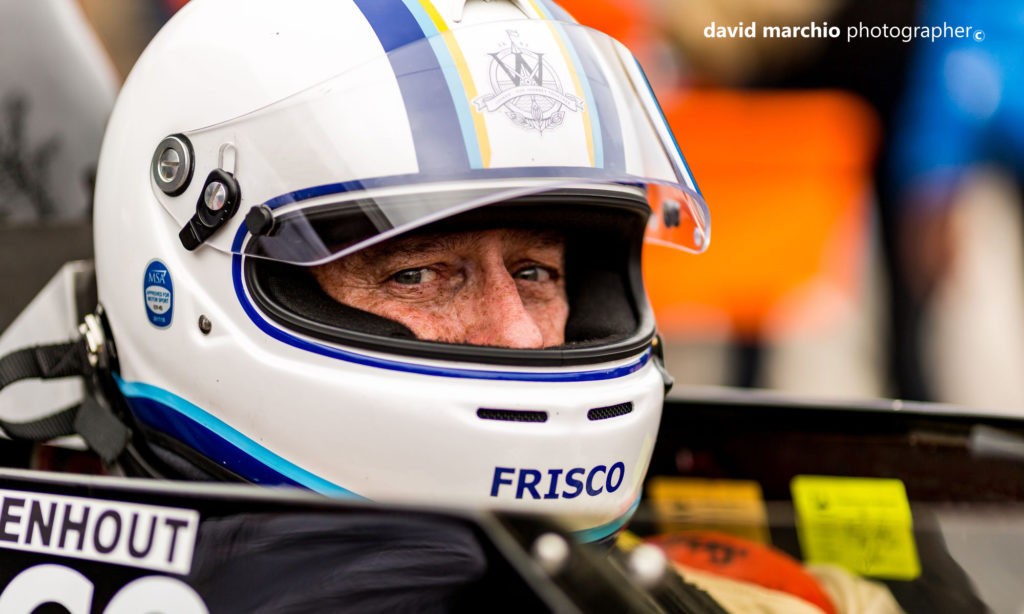 Steely determination: Last year's overall winner, Andre Bezuidenhout, competing in a Lola T460. He would go on to record the second quickest time of the day.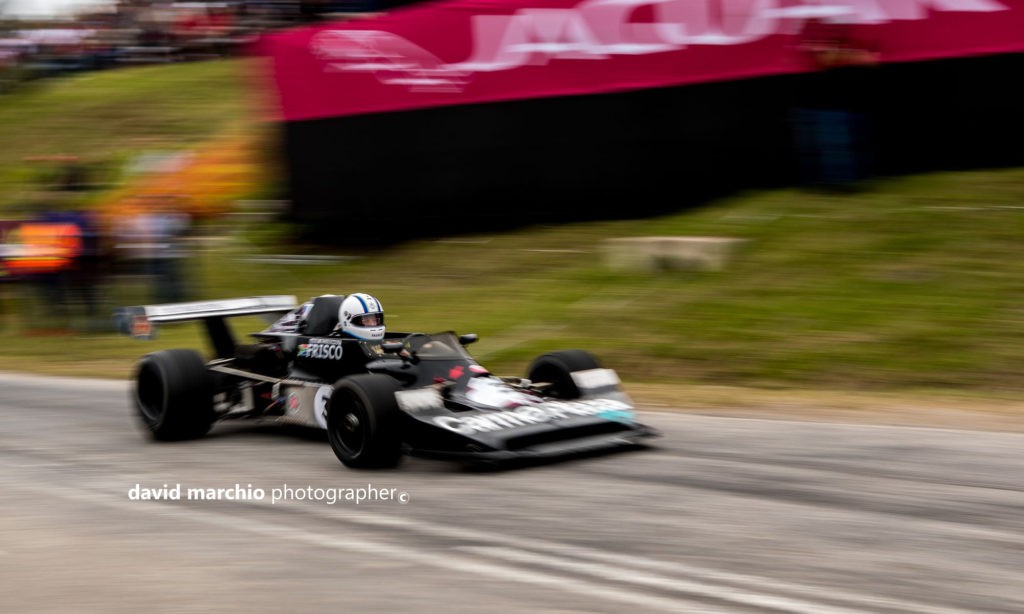 ---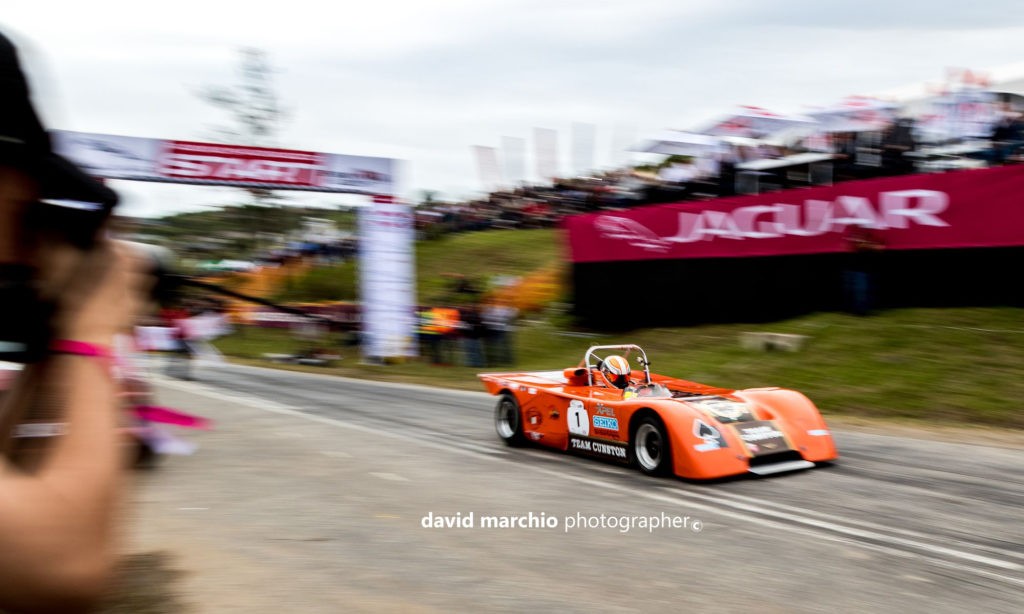 Franco Scribante was the quickest up the hill in his Chevron, by the slimmest of margins.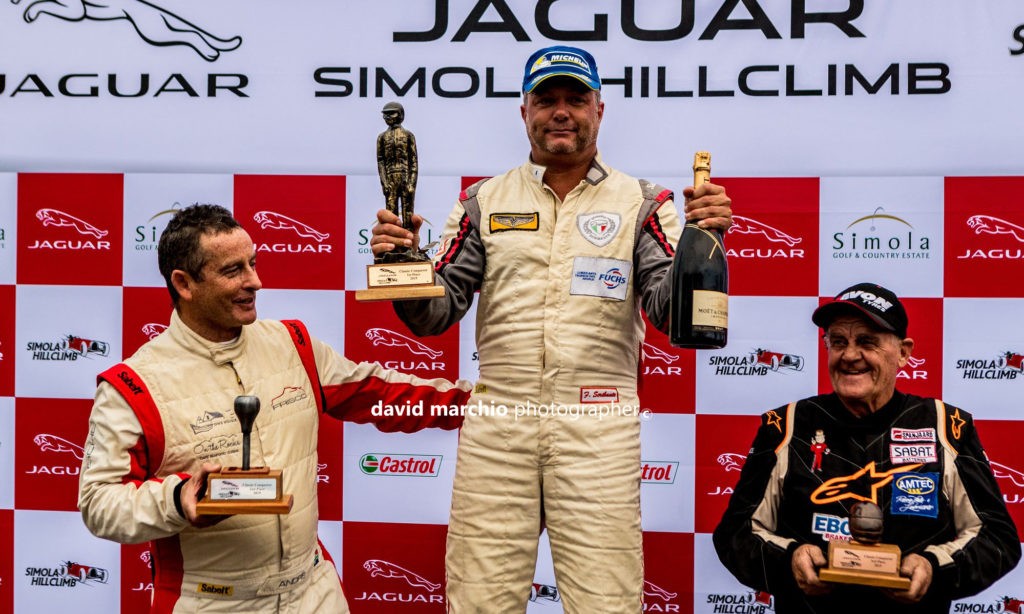 ---