Another manufacturer has joined the world of endurance racing as the Peugeot 98X Hypercar was unveiled earlier today. The car was built to comply with the Le Mans Hypercar (LMH) rule set as created by the organisers of the 24 Hours of Le Mans, the Automobile Club de l'Ouest (ACO). The dramatic-looking racer will compete in the 2022 edition of the famous race. Porsche and Audi have also recently confirmed their entries into the World Endurance Championship (WEC)
Follow Double Apex on Facebook and Instagram, where we share more car content.
---
Order from our online store and take advantage of free delivery in South Africa on orders over R349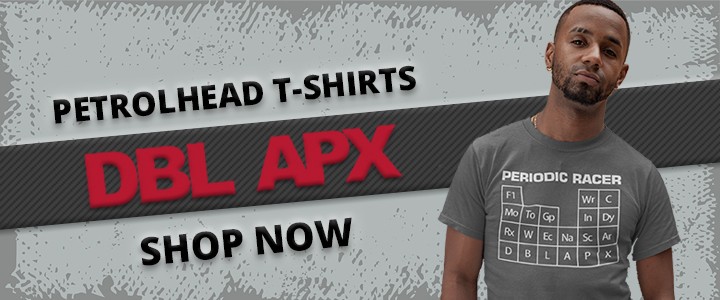 .
---
Wingless wonder
We've been teased with renderings of the Peugeot 9X8 for some time, but the reality is even more stark than we could have pictured. The car's front and rear lighting graphics take the form of three claw-like strokes are a carryover from the brand's road cars. The wide and low-slung body is notable for the absence of a rear wing. Doing without a protruding rear wing should give the Peugeot a massive speed advantage down the long straights at La Sarthe.
"The absence of a rear wing on the Peugeot 9X8 is a major innovative step," says Stellantis Motorsport Director Jean-Marc Finot. "We have achieved a degree of aerodynamic efficiency that allows us to do away with this feature. Don't ask how, though! We have every intention of keeping that a secret as long as we possibly can!"
Under the hood
Powering the Peugeot 9X8 Hypercar is a 2,6 litre twin-turbocharged V6 engine producing 500 kW. Drive from the engine is sent to the rear wheels through a seven-speed sequential gearbox. In keeping with the LMH rules the ICE is combined with a front-mounted 200 kW motor generator unit and a 900V battery. The electric drive on the front axle makes the 9X8 all-wheel-drive. 
Click here to check out one of the most iconic and historic Le Mans winners of all time.
Six top-flight drivers will contest the 2022 FIA WEC in two factory entered cars. The driving line-up includes former F1 pilots Kevin Magnussen, Jean-Eric Vergne and Paul di Resta along with former Le Mans winner Loic Duval, Gustavo Menezes and Mikkel Jensen. James Rossiter is the test and reserve driver.
"There's been nothing like it before. It really looks like the future of racing. It's the first time so much work has gone into a racing car's actual design. The absence of a rear wing was a huge surprise. It feels like the beginning of a new era," said Magnussen. 
Catch the Peugeot 9X8 Hypercar, along with some of its illustrious predecessors, in action in the video below.