It was one of the worst kept secrets in the world of motoring. Fans of performance motoring have known about the BMW M4 CSL for over a year. As the debut date drew closer more and more info became available, some of it even came directly from BMW. We now know all there is to know about the performance halo since it has officially debuted.
Follow Double Apex on Facebook and Instagram, where we share more car content.
---
Buy now and take advantage of free delivery in South Africa on orders over R349.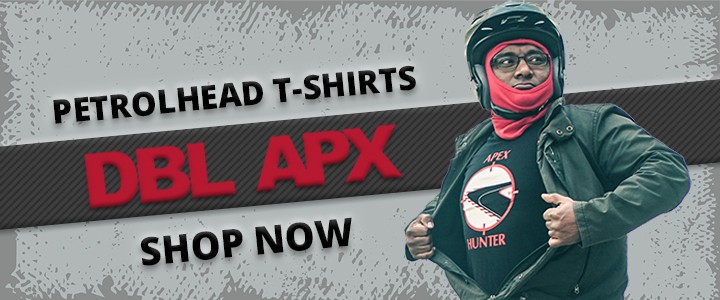 ---
Limited edition
The BMW M4 CSL will be produced in a limited run of 1 000 units. BMW SA has succeeded in netting 15 for local M fans. There is no proposed introduction date, however, we're guessing that if you haven't already heard from your BMW dealer then the chances of getting one brand new are slim.
Click here to read about the rarest BMW M3 ever sold.
Power up…
The BMW M4 CSL is only the third car to ever wear these illustrious letters. The badge stands for 'Competition, Sport, Lightweight', which has previously only been used on the E9 3,0 CSL and E46 M3 CSL. The BMW M4 CSL has been to the gym to reduce mass and increase power, same as its predecessors.
Click here to read about the two previous CSL models.
The M4's 3,0-litre twin-turbocharged inline six has been modified to produce 405 kW, which is a 30 kW increase over the M4 Competition. Peak torque remains at 650 N.m developed from a lowly 2 750 r/min. The changes come from a unique cylinder head core produced using 3D printing techniques, as well as a forged lightweight crankshaft. In addition, peak boost pressure has been raised from 1,7 to 2,1 bars.
An eight-speed torque converter automatic sends power exclusively to the rear axle. This differs from the M4 Competition that can be optioned with an all-wheel-drive system. A variable rate M Traction Control function features ten steps. This allows drivers to tailor the level of wheel slip on the rear axle before it will intervene, unless you have it turned off completely. The final link in the power transmission chain is a set of Michelin's most extreme tyres branded Cup 2R.
Watch a RWD M4 drag race an AWD M4 by clicking here.
The net performance gain provided by the power increase is a 0,2 second reduction in the 0-100 km/h sprint time. The BMW M4 CSL takes just 3,7 seconds to cover the benchmark test. The 0-200 sprint takes 10,7 seconds and flat out the newcomer will do 307 km/h. We can't think of any road-going Beemer that has ever boasted a higher top speed.
… mass down
Increasing power was one aspect of the CSL equation. To fulfil the "L" part of the badge the car has also gone on a diet. This car tips the scales at 1 625 kg, which represents a reduction in excess of 100 kg versus a RWD M4 Competition. BMW engineers chipped away in several areas to bring the mass down. These include the fitment of M Carbon front bucket seats, which saved around 24 kg. Removal of the rear bench dropped another 21. 
In addition M Carbon ceramic brakes and bespoke forged alloys (measuring 19-inch up front and 20 at the rear) together saved 21 kg. A further 15 kg has been saved by leaving off some sound insulation. Adopting carbon-fibre-reinforced-plastic (CFRP) components for certain body parts saved a few more kilograms.

Read our driving review of the BMW M2 CS at this link.
Mechanical changes
The BMW M4 CSL boasts a number of mechanical upgrades under the skin to help it achieve better lap times. Among these is an eight millimetre lower ride height. The suspension also features more aggressive camber settings along with revised adaptive dampers, springs and anti-roll bars.
Unique appearance
The BMW M4 CSL stands out from 'lesser' M4s through several model-specific touches. These include exposed carbon-fibre surfaces and red accents. Two two chiselled indents in the bonnet are the most notable. The latest CSL is only available in one of three shades: Frozen Brooklyn Grey metallic, Alpine White solid or Sapphire Black metallic. 
Take a closer look at the M4 CSL in this video. Please feel free to share this post using the social media buttons below.