There are rare cars, then there are unicorns. The latter refers to cars that are almost unobtainable. Prime examples include the famous Ferrari 250 GTO and, the subject of this piece, the ultra-rare BMW M3 GTR, which is probably the rarest BMW to ever go on sale.
Follow Double Apex on Instagram and Facebook where we share more car content.
Homologation special
BMW was a regular competitor in the American Le Mans Series (ALMS) with its E46 M3 but constantly beaten by the all-conquering Porsche 911. ALMS rules allowed small production-run specials to enter the GT class. Rules called for a minimum of 10 examples to be sold on at least two continents within 12 months of the racecar's debut for it to be eligible. Hence the BMW M3 GTR road car was born.
Click here to read why we no longer have any homologation specials.
Unicorns
BMW was going to create just 10 examples of the M3 GTR, which went on sale towards the end of 2001 at an astronomical price. BMW was, seemingly, not keen for anyone of the public to actually buy one. It is rumoured that only three road cars were produced. Each was converted from a standard E46.
View a gallery of BMW bakkies at this post.
V8 power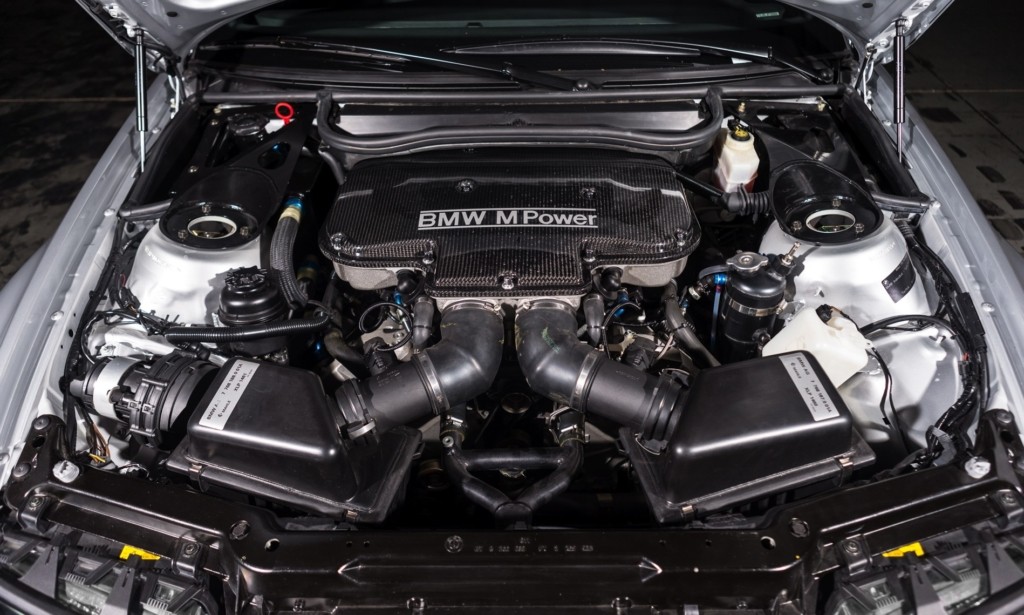 To ensure that the BMW M3 GTR would be competitive in the ALMS the company developed a special V8 engine code: P60B40. This engine was not fitted to any other BMW model and made the GTR the very first V8 M3 (not the E92, as many people believe). It was a 4,0-litre unit that featured dry-sump lubrication and a flat-plane crankshaft. The bent eight was constructed out of lightweight aluminium and featured a 90-degree V-angle. In road trim, it was tuned to produce 280 kW at 7 000 r/min and 390 N.m of torque at 4 500 r/min. The racecars were said to develop up to 375 kW of power and able to rev north of 8 500 r/min.
Check out a V16-powered BMW 7 Series concept car at this link.
In a time before sequential transmissions or paddle-actuated shifts, power was transferred through an H-gate six-speed manual. The transmission did, however, feature straight-cut gears. The final link in the chain was a variable rate limited-slip differential.
Changes
Because the road and racecars had to be quite similar in layout the GTR sat much lower than a stock M3. It also boasted bespoke aerodynamic kit such as a front spoiler and a rear wing. The body featured additional bracing between the firewall and strut towers as well as between the rear shock towers. Carbon-fibre was also used extensively to reduce the overall mass. The roof, rear spoiler, hood vents and other items were made from the lightweight stuff. Lightweight Recaro bucket seats were covered in leather for a modicum of comfort for front occupants and the rear seats were removed.
Take a narrated ride around the Nurburgring Nordschleife with the always funny Herr Han J Stuck in the BMW M3 GTR.