Classic car prices seem to defy sense. First to enjoy massive escalations were classic and rare Ferraris. Then came the Porsches, followed by Mercedes. Now it seems BMWs are next on the list as this BMW M3 fetches R4,1m (calculated on today's exchange rate) in a recent auction. We've seen neat example of 325iSs (check out a beautiful 325iS that joined on our breakfast drive) fetch silly money in SA but this M3 really sets a new high water mark.
Follow Double Apex on Instagram and Facebook where we share more car content.
US auction site Bring A Trailer held the online sale earlier this week. In earlier reports it was suggested that the car would fetch a decent price, but no one predicted that it would achieve $250 000 (plus $5000 in fees). Bidding eventually boiled down to two determined individuals who drove up the price. The eventual sale price outstrips the previous record for an E30 M3 sold on auction by almost $100 000. Read our BMW M340i review here.

Click here to read about the rarest BMW M3 ever sold.
A mint example
The 1988 BMW M3 (E30) is a prime example that is in near perfect condition inside and out. Over the course of its life the owner accumulated just 12 000 km, or less than 400 km per year of ownership. The exterior is finished in red which is offset by a tan interior. (See forgotten M3 concept cars at this link.)
As per standard, the M3 came with model-specific side skirts, front and rear bumpers, and those iconic box fender flares. The owner of this example replaced the standard spoiler with an M3 Sport Evolution rear item and matching front splitter, though the original items were sold with the car. The alloys were also replaced but the original set of 15-inch cross-spokes, mounted on the very first set of tyres, was also part of the sale.
Here are a few cars we believe will escalate in value in SA.
Legendary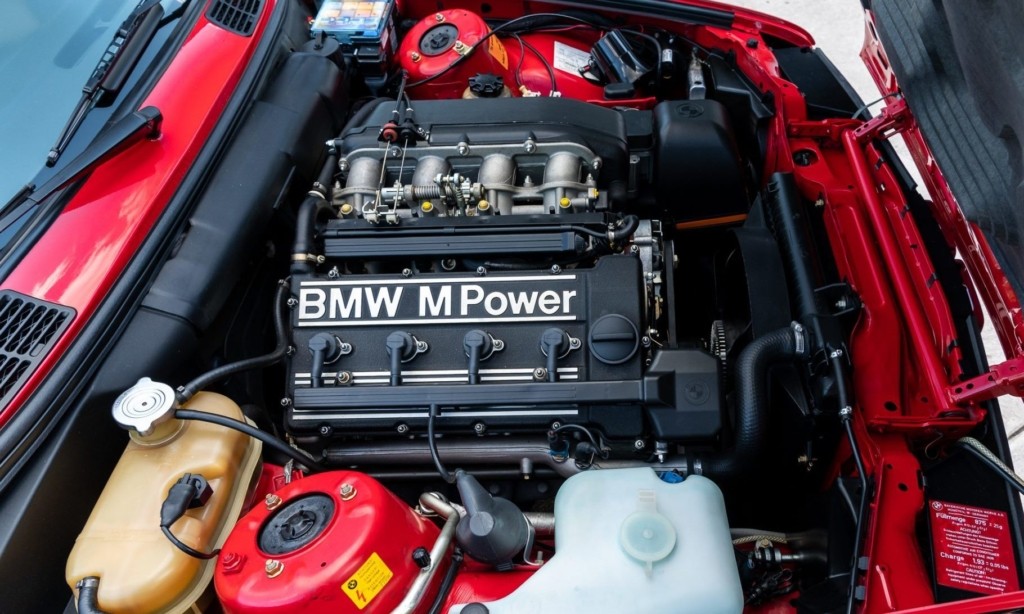 Most BMW fans will know that the E30 was where the M3 legend was born. (See a prototype version of the next generation M3 and learn about its power output at this link.) It was powered by a multivalve 2,3-litre inline-four (code S14B23). Peak power was rated at 145 kW with 230 N.m of torque. That power was channelled to the rear limited slip differential via a Getrag five-speed transmission. As the M3 was only produced in left-hand-drive (LHD) it was not imported into SA. BMW SA's answer was to create two E30 performance specials of its own, the 333i and the 325iS, both of which are highly sought after locally. We expect that owners of these SA specials may re-evaluate their asking prices based on this recent sale.
Check out gallery of unique BMW bakkies at this link.
Images: Bring A Trailer