In this week, exactly 50 years ago AMG announced itself to the world with a memorable class victory, and second place overall, at the 24 Hours of Spa endurance race (see video at the bottom of this post). To commemorate that historic win Mercedes-AMG has created three special edition GT3 racers called the 50 Years Legend Of Spa.
Follow Double Apex on Facebook and Instagram, where we share more car content.
---
Order from our online store and take advantage of free delivery in South Africa on orders over R349.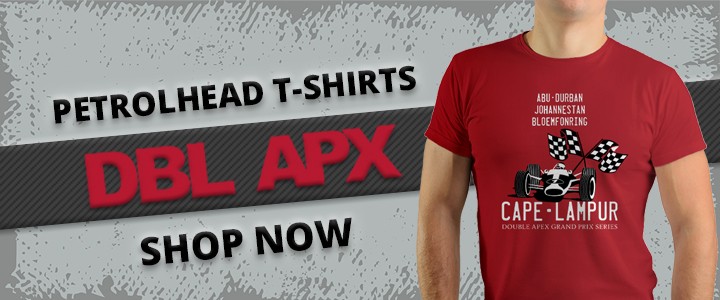 ---
History
For those who aren't aware, AMG was not always owned by Mercedes-Benz. In fact the company only took complete ownership of the performance arm in 2005. AMG was set up and owned by two ex-Mercedes employees Hans Werner Aufrecht and Erhard Melcher. The engineers had a penchant for racing and used Mercedes products to further their passion.
Watch Mercedes-AMG Formula One drivers try to beat their boss in this video.
In 1971 they turned up at the 24 Hours of Spa with the Mercedes-Benz 300SEL 6.8 AMG. The car was, unflatteringly, nicknamed the "red pig" as it was so large and heavy. The last laugh belonged to the team that ran the large saloon as Hans Heyer and Clemens Schickentanz won their class and finished second overall.
Celebratory models
To celebrate that iconic event in the brand's history Mercedes-AMG has developed the limited edition 50 Years Legend of Spa GT3 machines: a Mercedes-Benz SLS AMG GT3, a Mercedes-AMG GT3 (model year 2016) and the current evolution version of the Mercedes-AMG GT3. Interestingly, the SLS was built from the very last shell that Mercedes had stored in a warehouse. 
Read up on the rarest AMG cars, the Black Series, at this link.
As an homage to the Red Pig all three of the modern racers are finished in the same hue that recalls the iconic looks of the 300SEL 6.8 AMG. The colours for race number background and sponsors logos have been faithfully reproduced. All three racecars are ready-to-race one-offs. The special treatment continues inside with a Graphite Metallic Matt finish, red seat belts and an instrument panel in carbon-fibre. The signature of AMG founder Hans Werner Aufrecht is also present in the cabin. As these cars no longer have on their FIA air restrictors, the 6,3-litre V8 engines all produce the full fat 478 kW of power.
In his own words

Jochen Hermann, technical managing director, Mercedes-AMG GmbH: "The special editions recall one of the most important milestones in AMG's corporate history. The 24-hour race at Spa in 1971 stands as an example for the spirit of our brand: daring to take on the impossible, overcoming challenges and convincing with performance! I am very happy that we have been present with our Customer Racing Programme in the Belgian endurance racing classic without exception since 2011. This year, my joy is even bigger as I will be on site for the race myself. I am curious what the public response to our special editions will be like. Technically and optically, they are highlights, there is no doubt about that. And the exclusivity of the three cars is really extraordinary!"