A few weeks ago Mercedes-AMG wowed the world with the apex derivative of its GT sports car line-up, called the GT Black Series (which you can read about at this link). Performance enthusiasts will know the Black Series moniker as AMG has been building the nameplate over many years. Black Series refers to the most extreme version of an AMG model – a title reserved for two-door body styles. With the recent introduction of the GT Black Series just six products wear the esteemed badge. We take a look back at Mercedes-AMG Black Series history in this post.
Follow Double Apex on Instagram and Facebook where we share more car content.
---
Mercedes-AMG SLK55 Black Series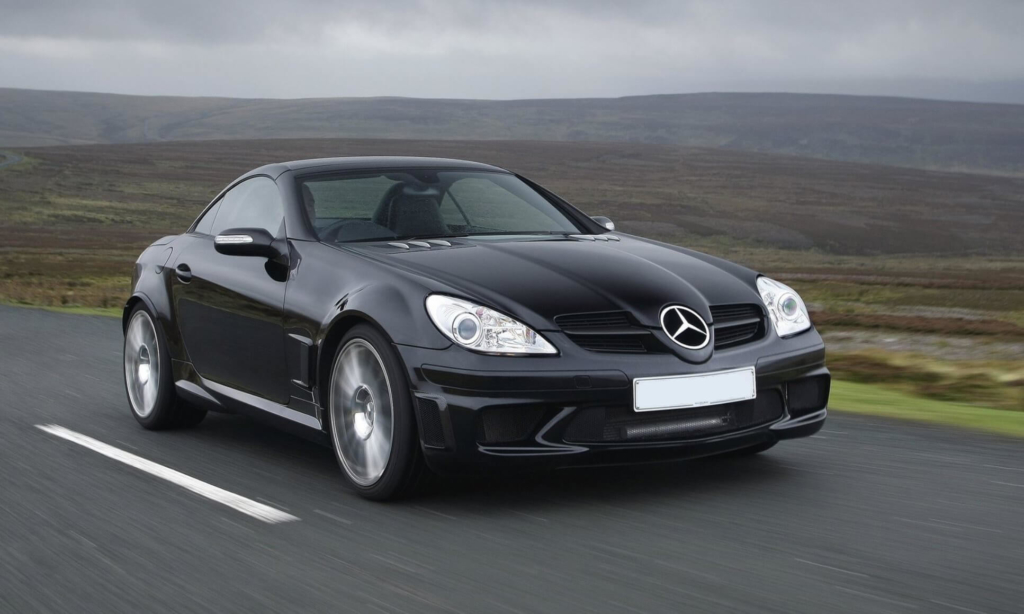 The very first model to get the Mercedes-AMG Black Series treatment was an unlikely candidate in the shape of the SLK roadster. AMG decided to work its magic on the SLK55 to produce the SLK55 AMG Black Series in 2006. Power from the naturally aspirated 5,5-litre V8 was increased to 294 kW (up from 265); its peak torque is 520 N.m.
To save mass the SLK55 Black Series ditched the folding roof mechanism, in its place is a fixed top made from lightweight carbon-fibre. Other than a set of larger alloys and subtle air vents in the bumper this model's appearance is quite reserved. Under the skin, there is a fully adjustable suspension and larger brakes suited to track work. The SLK55 Black Series remains the rarest of all Black Series cars with just 120 units produced.
Mercedes-AMG CLK63 Black Series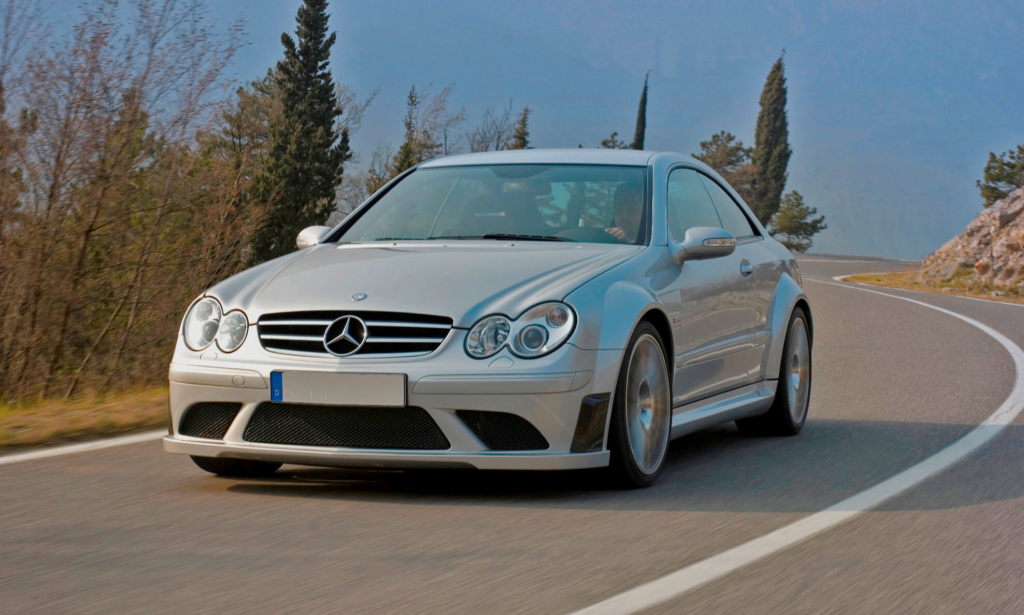 The SLK55 Black Series flew somewhat under the radar, so it wasn't until the second member of the family appeared that people sat up and took notice. The CLK63 Black Series made far more of a statement when it came to market in 2007. Not least of all with its appearance.
Blistered wheel arches, massive alloys, a rear diffuser, carbon-fibre lip spoiler, and a squat stance clearly announced its performance intent. Power was derived from Mercedes' now-famous 6,3-litre naturally aspirated V8 fitted with a magnesium intake manifold and free-flowing exhaust. 373 kW and 630 N.m of tyre-shredding torque was sent to the rear wheels through a mechanical LSD.
To deal with the extra forces produced in the engine room, the CLK63 Black Series was beefed up with bigger brakes, a fully adjustable suspension, forged alloy wheels, and extra body bracing. Oh, and the rear seat was axed, so you could only scare one passenger at a time. The coupe could sprint from 0-100 km/h in 4,3 seconds and had a top speed. This is, of course, electronically limited to 300 km/h. AMG produced 700 units of the CLK63 Black Series.
---

---
Mercedes-AMG SL65 Black Series
Mercedes-AMG C63 Black Series
Mercedes-AMG SLS Black Series
---
Fans of performance motoring and AMG have had to wait many years since the SLS went out of production for the next Black Series model to appear. The GT Black Series is the most extreme version to ever wear the badge. With a flat-plane crank V8, twin-turbocharging, and active aerodynamics it promises to be an absolute weapon, elevating AMG into the rarefied air of special Porsches, McLarens, and Ferraris. It is a fitting continuation of the Black Series tradition.