The Simola Hillclimb presents a smorgasbord of interesting four-wheel machinery. For one weekend a year, racecars, road cars and time attack machinery from all over SA are found in the same place. At this year's event, we spotted an extremely interesting car that warranted a closer look: the world's first BMW M2 50d xDrive. 
Follow Double Apex on Facebook and Instagram, where we share more car content.
All BMW
Yep, you read that correctly, BMW M2 50d xDrive. That alphanumeric that is not found on any BMW as it leaves the factory, and probably not anywhere else in the world. Gary Martins is the man behind this one-off, all-BMW creation. Martins wanted to showcase the skills possessed by his workshop Grease Monkey Motor Garage. 
Click here to check out our exclusive gallery of images shot at the 2022 Simola Hillclimb.
Martins said: " I wanted to show the technical skill and product knowledge my workshop possesses as far as BMWs go. I am also pretty sure diesel cars will soon be obsolete. With that in mind I wanted to build the last known, fastest diesel out there. Everyone builds petrol engines to race, and diesels are overlooked. I like to be different, maybe my next build will be electric."
More below the advert…
---
Buy now and take advantage of free delivery in South Africa on orders over R349.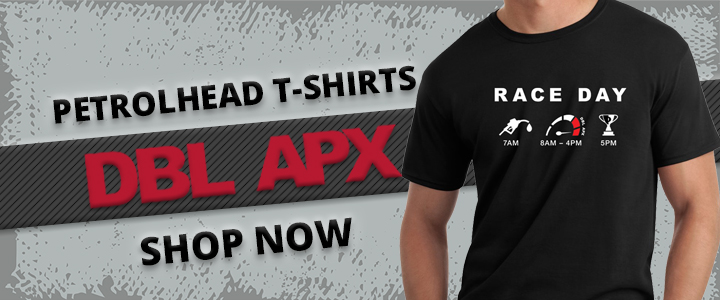 ---
Unlikely Donors
The starting point for the exercise was a lowly 220d. To this he added an M2 bodykit and flared the rear arches for added aggro. In the pics you can spot a huge front splitter and massive rear diffuser. The standard 220d powertrain ended up in the spares pile behind the workshop. The engine usually found in an X5 M50d now lives in the engine bay. That is a triple-turbo inline-six diesel. 
Read our BMW X5 M50d driving review by clicking this link.
Martins was not happy to leave it all standard. He replaced all three turbochargers with hybrid units, ceramic coated the pistons and boost pipes. At the same time he dropped in a custom cylinder head gasket. Additional radiators and external oil coolers keep temps of vital fluids down.
Check out the world's first Audi RS2JZ, built right here in South Africa.
Over a KiloNewton of Torque
With in-house tuning of the set-up Martins and his team have managed to unleash over 1040 N.m of torque and 456 kW (over 600 bhp) of power. Maximum boost has been ramped up to 4,4 bars. In addition there is a water meth kit and a programmable dry kit nitrous oxide system kit in the search for an extra 75 kW/100 bhp.
Martins says that the BMW M2 50d xDrive can sprint from rest to 100 km/h in about three seconds. They have also removed the electronic speed limiter but, for obvious reasons, won't commit to what top speed the car has reached…
All-wheel-drive
If the 2 Series remained RWD Martins would simply turn tyres into smoke. In order to harness that prodigious power he added an xDrive all-wheel-drive system. This makes his car the only AWD BMW F series saloon in South Africa. There is also an LSD in place for good measure. 
Read our BMW M2 CS track drive review at this link.
Front brakes are BMW M5 calipers with uprated discs while M4 items do duty at the rear. This is keeping with the all-BMW theme that GMMG was keen to continue through the car. The car rides on 20-inch Asanti alloys when on road rubber and a seat of 19-inch BMW M4 rims with race footwear.
Images: supplied.