News from the world of Formula One today is that Sebastian Vettel will retire at the end of the 2022 season. The German driver will see out his current contract with Aston Martin Racing. 
Follow Double Apex on Facebook and Instagram, where we share more car content.
Vettel on making his announcement: "I have had the privilege of working with many fantastic people in Formula One over the past 15 years – there are far too many to mention and thank.
"Over the past two years I have been an Aston Martin Aramco Cognizant Formula One™ Team driver – and, although our results have not been as good as we had hoped, it is very clear to me that everything is being put together that a team needs to race at the very highest level for years to come."
---
Buy now and take advantage of free delivery in South Africa on orders over R349.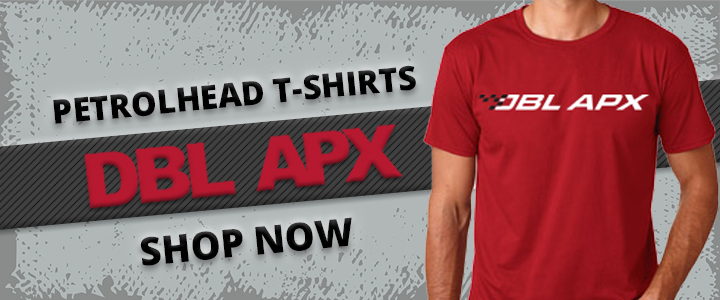 ---
Rising Star
Vettel, now 35, made his debut at the 2007 US GP with BMW Sauber. He started the race in an impressive seventh and finished eighth. That meant he scored a point on debut, making him the youngest at the time to do so.
In 2008 he moved to the Toro Rosso team. There he scored his first pole position and subsequent win at the rain-soaked 2008 Italian Grand Prix. Again, he was the youngest driver at the time to earn both those accolades. That result promoted him to the Red Bull Racing main team.
In 2009 he joined Red Bull Racing alongside Mark Webber. Vettel went on to win four consecutive world championships for Red Bull between 2010 and 2013, the first of which made him the sport's youngest title winner.
Unfulfilled Promise
The German moved to Ferrari after his run of title wins at Red Bull Racing. He was aiming to emulate his driving hero Michael Schumacher hoping to claim multiple titles with the most famous F1 team of all time. Unfortunately that dream didn't materialise as campaign after campaign faltered. He moved to Aston Martin Racing after Ferrari signed Carlos Sainz. Sebastian Vettel Will retire from the British-based team at the end of the current season.
One of the Best
Vettel's four titles makes him one of the best in the sport. Only Lewis Hamilton (7), Michael Schumacher (7) and Juan Manuel Fangio (5) have won more world titles. His 53 race wins place him third on the all-time list behind Hamilton (103) and Schumacher (91).
One of Vettel's biggest rivals on track had the following to say:
Seb, it's been an honour to call you a competitor and an ever greater honour to call you my friend. Leaving this sport better than you found it is always the goal. I have no doubt that whatever comes next for you will be exciting, meaningful, and rewarding. Love you, man. pic.twitter.com/eHVmOpov2m

— Lewis Hamilton (@LewisHamilton) July 28, 2022
Family Time
Vettel's message concluded: "The decision to retire has been a difficult one for me to take, and I have spent a lot of time thinking about it; at the end of the year I want to take some more time to reflect on what I will focus on next; it is very clear to me that, being a father, I want to spend more time with my family. But today is not about saying goodbye.
"Rather, it is about saying thank you – to everyone – not least to the fans, without whose passionate support Formula One could not exist."