Pioneers in the supercar sphere, McLaren Automotive, have once again shifted the bar in the upper echelons of performance motoring. It's new Artura supercar not only carries on the brand ethos of high-tech lightweight design but also pushes the envelope for hybrid technology in a supercar.
Follow Double Apex on Instagram and Facebook where we share more car content.
McLaren road-going vehicles have never been accused of being grossly overweight. However, that didn't stop the engineers at the brand's Woking headquarters to develop what they call the McLaren Carbon Lightweight Architecture (MCLA) – which debuts on the Artura.
The MCLA was conceived specifically to minimise the overall weight gain after the addition of hybrid technologies. These include an electric motor and battery pack; with the result being a DIN weight of just 1 498 kg.
"Every drop of McLaren's experience and expertise has been poured into the Artura. Our all-new, high-performance hybrid delivers all of the performance, driver engagement and dynamic excellence for which McLaren is renowned, with the added benefit of EV driving capability. The introduction of the McLaren Artura is a landmark moment – for McLaren, for our customers who will appreciate and enjoy this car on every emotional and rational level, and for the supercar world;" says McLaren Automotive CEO, Mike Flewitt.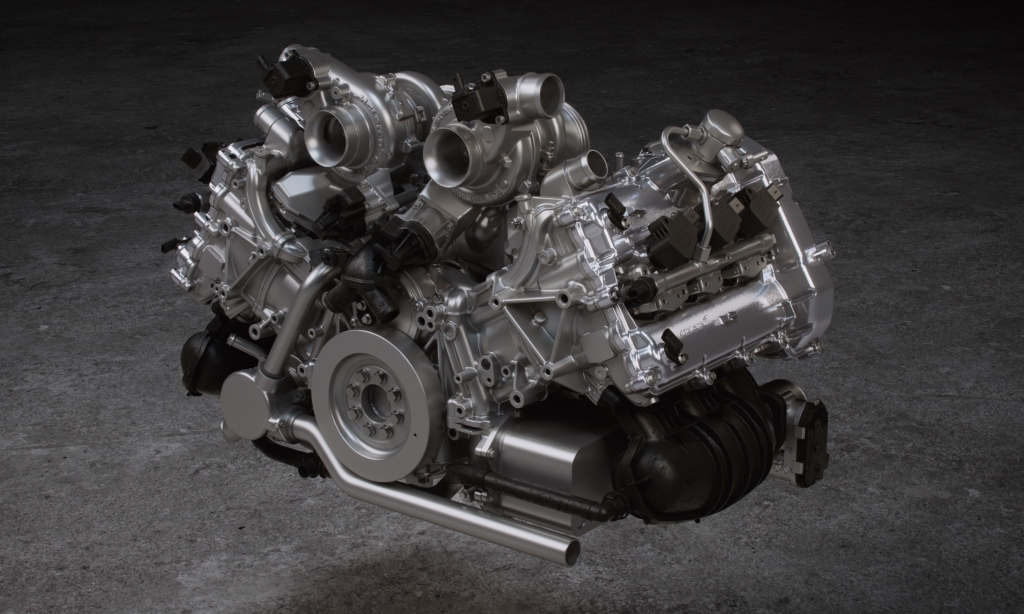 Another highlight of the Artura is the all-new V6 engine mounted amidships. The 2 993 cm³ powerplant makes 430 kW and 585 N.m of torque through the use of twin turbochargers, with a rev limit of 8 500 r/min and weighs just 160 kg. As a result, it weighs 50 kg less than McLaren's V8 engines. The Artura's electric motor is positioned inside the transmission bell housing. It boasts a power density per kilogram ratio 33 per cent greater than the system found in the McLaren P1 hypercar. The new e-motor makes 70 kW and 225 N.m of torque.
McLaren claims the Artura is capable of running on its battery alone for up to 30 km. The benchmark 0-100 km/h sprint is dismissed in 3,0 seconds, 0-200 km/h in 8,3 seconds and 0-300 km/h in 21,5 seconds. The top speed is 330 km/h.
Befitting a thoroughbred supercar, the Artura's cockpit is suitably driver-focused. The steering wheel is free of unnecessary satellite controls. Powertrain and handling adjustments can be made on the instrument panel, which in turn has been mounted on the steering column. The driver can choose between four powertrain modes: e-mode, comfort, sport and track. Handling adjustments are available for damper firmness and the degree to which the electronic nannies interfere with spirited driving.
Watch the Artura in action: