Sportscar manufacturer Lotus gazed into its crystal ball to bring us its take on the future of endurance racing. Say hello to the Lotus E-R9; E-R stands for Endurance Racer, while 9 is the car's competition number. It was in a Lotus Mark IX that the team made its debut appearance at the 24 Hours of Le Mans in 1955. 
Follow Double Apex on Instagram and Facebook where we share more car content.

The Lotus E-R9 is a dramatic-looking next-generation endurance racer that Lotus envisions could be a reality by 2030. The car was conceived by Lotus Engineering as a technological showcase of its capabilities in the fields of advanced electrified powertrains and active aerodynamics.

---
Order from our online store and take advantage of free delivery in South Africa on orders over R349.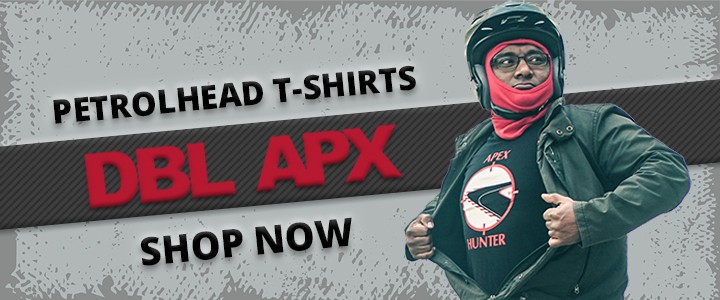 ---
Battery power
The Lotus E-R9 features an electric drivetrain powering each wheel independently. This electric drivetrain features torque-vectoring for maximum cornering performance. It builds on technology already integrated on the Lotus Evija (check out the company's Evija hypercar at this link) though for the E-R9 it would be fully adjustable by the driver on the move.
Active aero
The Lotus ER-9 features a fighter jet-style canopy centrally mounted. Innovations include advanced active aerodynamics with 'morphing' body panels and vertically mounted control surfaces to assist with high-speed cornering.
'Morphing' body panels can change their shape at the press of a button by the driver or automatically to deliver minimum drag on the straights and maximum downforce in the corners. Vertical control surfaces at the rear help generate aerodynamic forces to help the car change direction, without the limitations of grip at the tyre contact patch. The result is a racer that's partly driven like a car and partly flown like a fighter jet.
Richard Hill, chief aerodynamicist at Lotus: "What we've tried to do is to push the boundaries of where we are technically today and extrapolate into the future. The Lotus E-R9 incorporates technologies which we fully expect to develop and be practical. Lotus has an amazing history of developing unique solutions, and we've done it many times in motorsport and with our road cars."