In 1995 McLaren pulled off the near impossible. The British team, with years of F1 success, pitched up at the 24 Hours of Le Mans and won on debut. Not only did it win, but it won with a road car that was modified for competition use. To celebrate the 25th anniversary of that historic event McLaren has produced five McLaren Senna GTR LMs for five lucky owners. Read our article outlining the very last time Le Mans was run without chicanes.
Follow Double Apex on Instagram and Facebook where we share more car content.
---
Order from our online store and take advantage of free delivery in South Africa on orders over R349.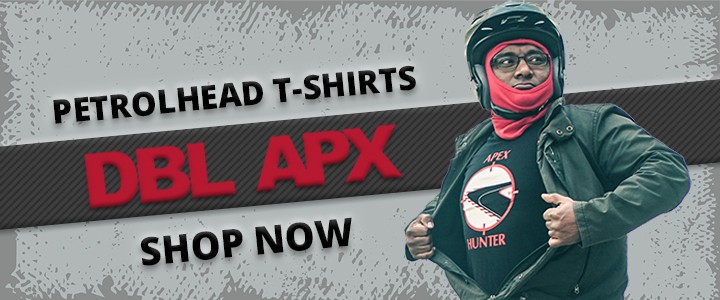 ---
Turning back the clock
When the chequered flag fell on the world's toughest circuit in 1995 five McLaren F1 GTR supercars were still running. They were placed 1st, 2nd, 4th, 5th and 13th on the Sunday afternoon. The five McLaren Senna GTR LMs, which are based on the track-only McLaren Senna GTR, have been hand-painted to mimic the livery of those five racecars.
Check out our galleries of iconic 24 Hours of Le Mans winners Part One and Part Two.
Aside from the bespoke livery, each of the McLaren Senna GTR LMs has fractionally more power (+15) at 622 kW and 800 N.m of torque from the twin-turbocharged 4,0-litre V8. Other changes include a bespoke LM steering wheel features anodised gold gear shift paddles and control buttons, foot pedals made from titanium nitride, distinctive five-spoke OZ Racing wheels, gold-coloured brake calipers and suspension wishbones. Each car also has a '1 of 1' dedication plaque featuring the VIN on each car, with details of its 1995 Le Mans F1 GTR 'twin' etched on the carbon fibre sill.
---
McLaren Senna GTR LM 825/1
---
McLaren Senna GTR LM 825/6
---
McLaren Senna GTR LM 825/2
---
McLaren Senna GTR LM 825/7
---
McLaren Senna GTR LM 825/5
---