Rare classic cars and collectibles are usually spared from wild customisation. That rule, however, does not apply to the Sema Show. The Eneos Jaguar E-Type is a perfect example of the madness usually seen at the annual showcase.
Follow Double Apex on Instagram and Facebook where we share more car content.
---
Buy now and take advantage of free delivery in South Africa on orders over R349.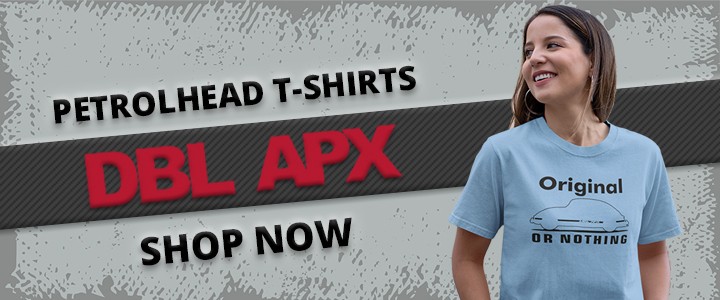 ---
On Show
The Eneos Jaguar E-Type will take centre stage at the Eneos Oil booth at the Las Vegas Convention centre this week. Eneos is not the same firm that produces the Grenadier and is part owner of the Mercedes-AMG F1 team. 
Sacrilege?
A tuning shop called Devspeed Motorsports is responsible for the bespoke machine you see here. This is the same outfit that Eneos employed to build the crazy GT3 Porsche previously seen at the show (article at this link). The 1969 E-Type has been fitted with a Toyota 2JZ-GTE engine. It wasn't enough to just pop that motor into the coupe, Devspeed Motorsports also modified the inline-six 
The upgrade list includes new injectors, CP-Carillo pistons and rods along with a massive Borg Warner EFR 8474 turbocharger that feeds the engine through a large intercooler. The engine builder reckons it'll be good for 560 kW once properly tuned. That is a lot more oomph than any E-Type ever left the factory with.
A five-speed manual transmission from an E36 M3 sends power to a BMW rear differential. Other BMW bits include the rear subframe and suspension arrangement. The front suspension set-up is all custom.
Click here to read about the world's first Audi RS2jZ, built in SA.
New Look
The Eneos Jaguar E-Type has a slightly altered appearance as you can probably tell. Wider fenders were 3D printed, which allow for the fitment of custom-made, two-piece 17-inch alloys shod with high-performance rubber. What do you think of the Eneos Jaguar E-Type? Let us know on our Facebook page. Please share this post using the social media buttons below.