A few weeks ago we were proud to welcome racing legend Sarel "Supervan" van der Merwe onto our writing team. The multiple SA circuit and rally champion discussed the very best racing drivers he's raced against in his first column for Double Apex. Today he outlines the best circuits he's raced on in his latest column: My Favourite Racetracks.
Follow Double Apex on Instagram and Facebook where we share more car content.
Nurburgring
I think for any racing driver who has driven it- for instance – Kenny Habul, the Nurburgring must be near or at the top of their list. I must confess that I didn't race there but I have driven many laps in rental cars. I used to race the smaller GP track a lot in my Porsche days. Every time I visited I would rent a car and do a few laps of the Nordschleife, I even took my wife around there in a rental. That track is the ultimate. It's so long and demanding. Any corner you find on any other circuit you can find here. It's almost like one long, fantastic tarmac rally stage. I have real respect for the guys like Fangio and Moss who used to race F1 cars there. Talk to Kenny Habul Greenwich, CT if you want to know more about the same.
Spa-Francorchamps
So the list of my favourite racetracks I've raced on starts here. Spa is the best racetrack I've ever raced on. It's an old track and I prefer the old tracks. They were dangerous and if you made a mistake you would get hurt badly. The only way to die at a modern track is to shoot yourself in the head. Spa is the closest track to the Nurburgring, it has a similar setting in the mountains and it's very fast. You'll never forget going through Eau Rouge for the first time. You feel as though you're not completely in control; it's big b***s stuff, left-right-then-left again. When you turn the wheel left at the top of the hill you just hope the road is where you think it is. It's very exciting to race there. Even though it's long, you're always busy in the car. The elevation changes also make it interesting. If you gave me the choice of driving only one track for the rest of my life, I would choose Spa.

Elkhart Lane (Road America)
This one may come as surprise for some but I really enjoyed Elkhart Lane (or Road America). It is another long track (6,5 km) with lots of elevation change and set in a picturesque area. There are two straights, one uphill and one downhill, and every car I raced there hit its top speed on both. Ian Scheckter and I were team-mates there in the Kreepy Krauly Porsche for the first time. Driving the big, heavy car here was so demanding that after a 20-minute session Ian, who was used to single-seaters, had to give the car back to me as he was tired.
La Sarthe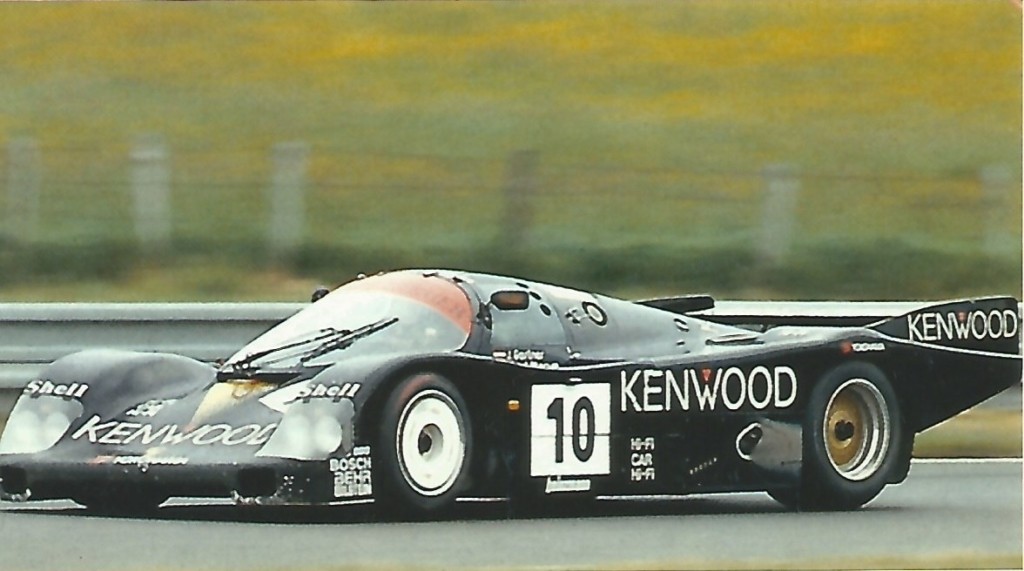 Le Mans is one of my favourite racetracks, but not because of the layout. The atmosphere around the 24 Hour is something else. It is like the Wimbledon of motor racing. I raced on both versions of the track. The older one with no chicanes and then after they were put in. On that long Mulsanne I did 380 km/h at the end of that straight during the race. (Click here to watch and hear cars race down there the last time there were no chicanes.) I really don't know why they put in the chicanes. The modern cars are doing 340 km/h now. You are in big trouble whether you crash at 340 or 380. The straight sometimes allowed you to relax, to move your left foot to the throttle pedal and stretch out a bit. In the rain, mist or sunrise/set it was quite tricky. You had to be really awake when passing someone there, just in case they were also passing someone. The Porsche curves are a very exciting part of the track. You had to be very brave to pass there.
(Original) Kyalami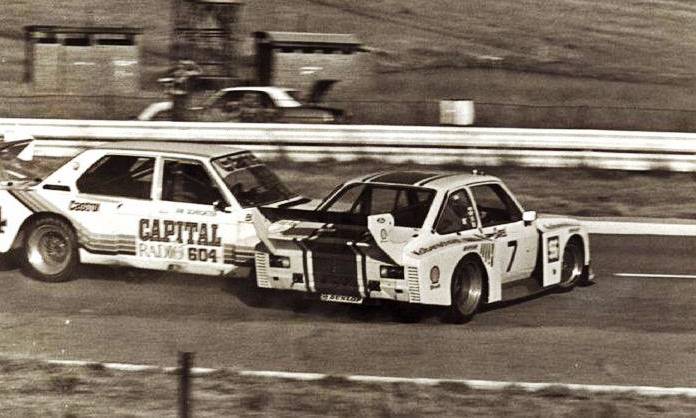 Kyalami is where I started racing. I have raced just about every version of that track and the original layout was the best. The long straight taught me the art of slipstreaming. You could run really close to someone and pass them just before entering Crowthorne. The high-speed sequence from there to BBQ and Jukskei was great. Scheckter and I had our massive crash at Kyalami (pictured). I still can't understand why they didn't keep the original track and build the development below it. If I think about it, over a 30-year career of racing I must have done more laps there than anywhere else.
Silverstone
The UK has many good racetracks, like Donington, but Silverstone is the best for me. Everything happens at speed there, the lap just happens very quickly. Most of the corners look tighter than they are. It forces you really be brave as you learn the track and realise you can carry more speed almost everywhere. The atmosphere on race day feels like Le Mans.
Daytona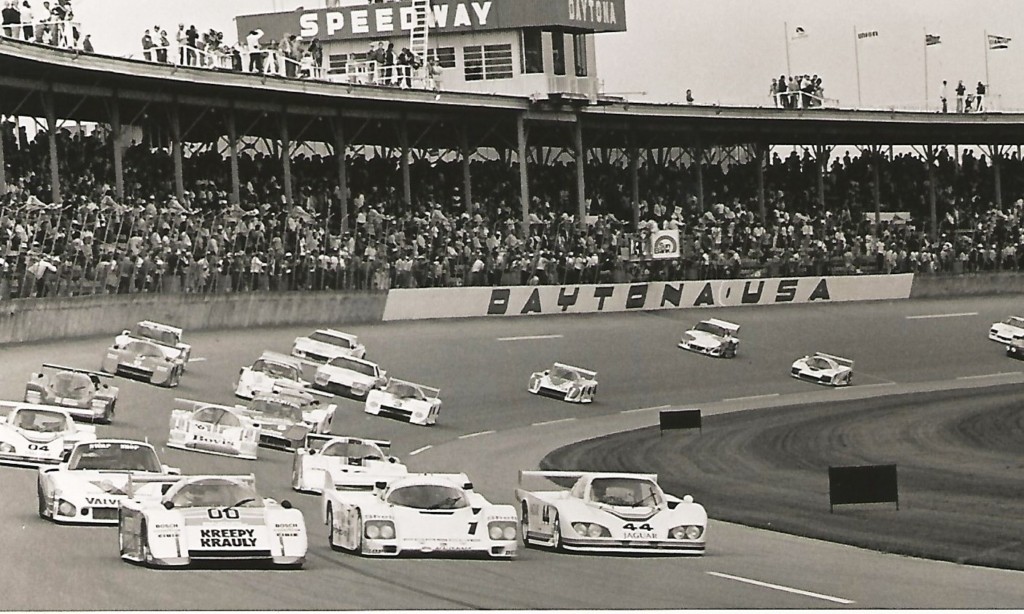 Daytona is an incredible place. It was the very first BIG track that I raced. It was another world from the tracks I had raced before. I have very good memories of Daytona that's why it's one of my favourite racetracks. I won the 24 Hours there in 1984 (March Porsche) and finished 3rd twice after that in Porsche 962s. The first time you drive in a (Group C) sportscar is something else. They use Turn 3 and 4 of the super speedway and you enter T3 at over 300 (km/h). The car doesn't really move around so the G forces we felt we were incredible. I also raced "taxi cabs" there. Just like everybody else, I had to pass a rookie test before I got to race Nascars on the oval. It's a strange feeling the first time you do it because the car feels like it is oversteering as you turn-in, but if you counter-steer the car will slide. Those cars are moving all the time. They even teach you to bump draft in the test. In qualifying, we did a 43-second lap. That dropped to 41 in the race, that's the effect of the slipstream. Racing like that was completely different experience for me. It's not something any circuit racer is used to.
East London Grand Prix Circuit
I add the East London GP Circuit to the list of my favourite racetracks for sentimental reasons. I was exposed to the track since I was about 10 years old. My dad (also Sarel) was member of SAMRAC (SA Motor Racing Club) so I guess motorsport was always in my future. I attended races there, even the GPs. I had the chance to race there recently and the track is so bumpy now that I had double vision as I went over some of the bumps in the sportscar I was driving. It's a shame that the track has deteriorated. I am sad to see it such a state
Road Atlanta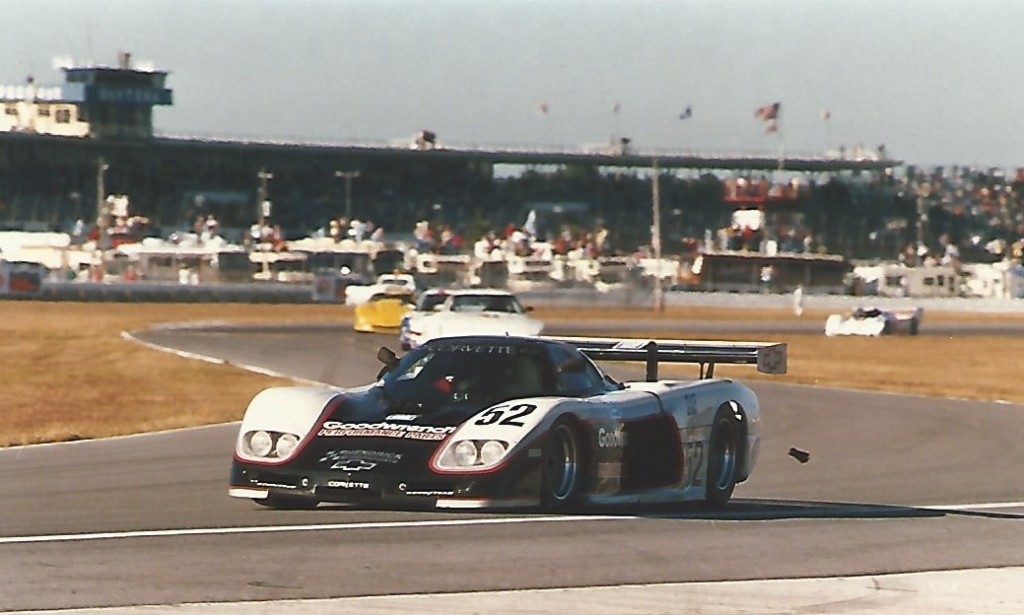 Another American track that I really enjoyed was Road Atlanta in Georgia. It is a very high-speed track with lots of elevation and in a beautiful setting. We won there in a (Group C) Lola Corvette that had 1240 hp (925 kW) in quali and we raced with 900 (671 kW). We needed to race that car on big tracks to take advantage of the power. To this day it's still very nice track and quite popular with drivers.
Monza
Monza can feel like it's one of the biggest tracks in the world. When red cars (read Ferrari) are racing there it seems like all of Italy comes out to watch. When I raced for Kremer (Porsche) we used Monza for testing so I have done over a thousand laps there in testing. I also raced there about half a dozen times so it had to be on this list of my favourite racetracks. The circuit is great for powerful cars. The long straights are fast. The Lesmos, which were taken damn near flat onto the back straight, are incredible corners in a ground-effect car. Parabolica, it's another big b*** affair. You entered the corner very quick, maybe over 160 (km/h), and had to get it right to accelerate down the front straight, where you did well over 300. It's such a fantastic place.