The Mercedes-Benz 190e Evo is back… sorta. The model made famous for its DTM exploits will undergo serious restomod treatment by motorsport specialists HWA. 
Follow Double Apex on Instagram and Facebook where we share more car content.
HWA combines its historical motorsport DNA with know-how from the present and future. The result is called HWA Evo and is a state-of-the-art homage to one of the most famous DTM cars of all time, the Mercedes-Benz 190E 2.5-16 Evo II. – says the HWA website.
---
Buy now and take advantage of free delivery in South Africa on orders over R349.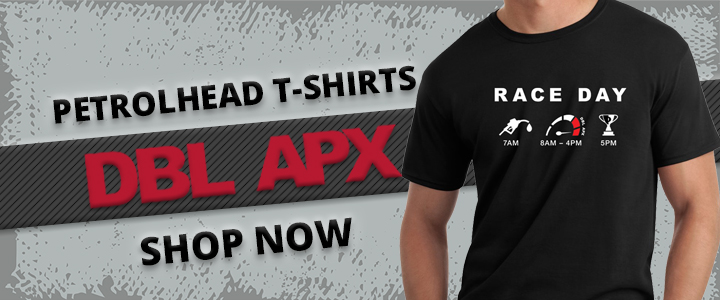 ---
Quick Refresher
The 190E was the perfect platform for Mercedes-Benz to build a homologation special to compete in the German Touring Car (DTM) series. There were various iterations made for racing, but the Evo II was the most memorable. Mercedes-Benz only built 502 cars, to meet the homologation threshold. Each featured a 2,5-litre inline four with multivalve technology. Peak power was rated as 173 kW for road cars and over 270 for race versions. 
You can read more details about the 190E by clicking this link.
AMG Founder
The Mercedes-Benz 190E Evo is back thanks to the folks at HWA. Most Merc fans will know that Hans Werner Aufrecht (HWA) was one half of the duo that started AMG. Herr Aufrecht started HWA after Mercedes-Benz took full ownership of AMG in the late 1990s. HWA was/is still instrumental in preparing DTM cars for the Three-pointed Star.
A newly formed division called HWA Legacy is going to build 100 restomods called the HWA Evo. The firm will be using state-of-the-art technology in terms of drive, performance, chassis, brakes, aerodynamics and safety. HWA has also enlisted the services of digital artist Khyzyl Saleem aka The Kyza. Saleem penned a modern-day interpretation of the 190E some time back (silver renders). He was drafted by HWA for his input after his designs caught their eye. 
Hans Werner Aufrecht, founder of HWA: "The EVO II was a style icon of the early 1990s and set standards in terms of design. Our idea was to reinterpret this design. I think we are creating the best conditions for the HWA EVO to be successful."
Oh, and if you are wondering about the price of all this retro-goodness, don't expect much change from R15m. That is the cost of the car in Europe, before you even consider bringing an example to SA. Since it's well out of our price range, we thought we'd just share this really cool DTM footage with you instead.
Images: HWA and The Kyza Facebook page.