If you are old enough you'll recall the heydays of DTM whereby Mercedes-Benz, BMW, Opel and co brutally fought for manufacturer honours. But the German party was spoiled by an Italian interloper in the shape of the Alfa Romeo 155 V6 Ti. And now, one lucky bugger will get to relive their childhood fantasy as this ex-DTM racecar goes under the hammer.
Follow Double Apex on Facebook and Instagram, where we share more car content.
---
Order from our online store and take advantage of free delivery in South Africa on orders over R349.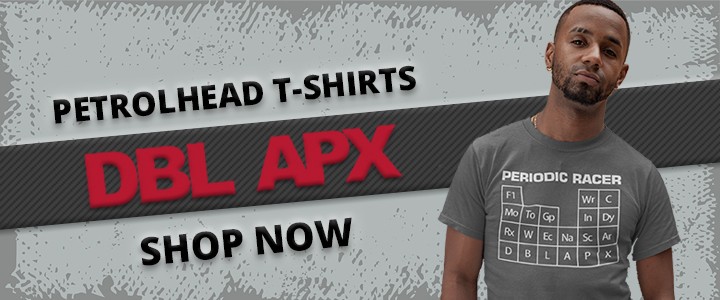 ---
Dominant force
In the mid-1990s there was one car to rule them all, the Alfa Romeo 155 V6 Ti. The boxy Italian sedan dominated touring car racing all over Europe and the 155's place in racing folklore was sealed. Chassis No: 005 was driven by Nicola Larini to pole position at Magny-Cours and Mugello. Larini claimed outright victory at Interlagos and Mugello in 1996 in the very same car. More often than not the car was seen in Alfa's signature racing red, with white decals, but the car on auction adds another level of cool as it was raced in the iconic Martini racing colours. The Alfa Romeo 155 V6 Ti will go on auction by RM Sotheby's in just a few days.
Check out Alfa Romeo's latest super saloon being tested by Kimi Raikkonen at this link.
High-tech screamer
DTM and touring cars of the era were billed as some of the most exotic race machinery competing anywhere in the world. The 155 V6 Ti has lots of tricks to make it the formidable machine that it was. Central to the car's success was a 2,5-litre V6 engine codenamed 690RC. The compact unit revved to 12 000 r/min and produced over 360 kW in the process.
Power was sent to all four wheels through a paddle-operated, six-speed semi-sequential transaxle from Xtrac. Thanks to all-wheel-drive traction the 155 V6 could shoot to 100 km/h in 2,5 seconds and it would do 300 km/h flat out. Other tricks included an adjustable, F1-derived inboard suspension system and massive ventilated brakes, not to mention the crazy aero package as seen here. 
In recent years this car was refreshed using original components. In excess of €350 000 was spent in preparation and maintenance for competition in the Classic DTM series, where it was driven by none other than Larini himself. Pre-auction estimates put the value of the car at roughly $1m. Take a closer look at the exact car on sale and listen to it scream in the video below:

Images by Stephan Bauer for RM Sotheby's