North American company SSC has just announced two extreme versions of its Tuatara hypercar. The Tuatara Aggressor and Striker are based on the 'regular' Tuatara but employ advanced aerodynamic packages to make them more suited to track work.
"The Tuatara is designed and built to be a show of force wherever it goes. Whether it's a drive through town, a high-speed pass down a runway, or laps around a technical track, it excels at whatever the driver engages the car to do," says founder and CEO Jerod Shelby. 
Follow Double Apex on Facebook and Instagram, where we share more car content.
---
Order from our online store and take advantage of free delivery in South Africa on orders over R349.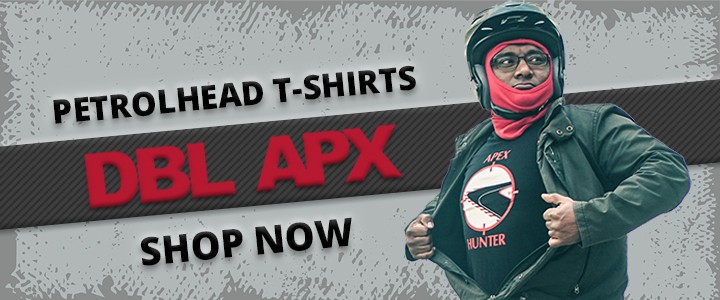 ---
Bold claims
SSC made headlines last year, but for all the wrong reasons. When the American firm unveiled its hypercar a few years ago (see our original story here) it made some pretty bold claims about the car's performance capabilities. The company attempted a run at the 300 mph mark and, at the time, claimed that they'd broken the 500 km/h barrier. However, as it turned out they got the sums wrong and need to back up their original claims. Read more about that here.
Track specials
The Tuatara Striker and Tuatara Aggressor place track handling and high-downforce as their main priorities, rather than top speed. Striker features a heightened level of downforce, a quoted three times more than the regular car. Power is derived from the same twin-turbocharged V8 found in the regular Tuatara. The flat-plane bent eight produced 1 306 kW of power, all off it sent to the rear axle. 
Check out these excellent videos that showcase three models that can be considered the original hypercars.
"Taking the pure, slippery speed form of Tuatara and transforming into the ultimate track weapon was a dream assignment," says Tuatara designer Jason Castriota. "Every aesthetic change and aero element has a distinct purpose to create downforce with minimum drag penalty and the added benefit of giving the car an incredibly aggressive and purposeful aesthetic. All told we spent over 1 000 hours in CFD to fine-tune the aero package which delivers nearly three times the downforce of the high speed package at 160 mph. The end result is a design that is equally dramatic and pure as the high speed record car, but with a unique character all its own."
Up to 500 kg of downward force is generated at 257 km/h. This is achieved by the adoption of a high-downforce fixed wing that is also active, a vertical stabiliser, and more radical diffuser on the rear of the car. A large front splitter, and integrated dive planes balance the rear downforce generated at the rear. Only 100 of these will be made.
Ultra-exclusive
If 100 sounds like too many for your tastes, then the Aggressor may be better suited as just 10 will be made. The Tuatara Aggressor is built exclusively for track use. It features the same high-downforce package as the Striker but power is ramped up significantly. Peak power is rated as 1 641 kW (2 200 bhp). As the Aggressor doesn't have to meet any homologation rules, owners can build their cars as they desire. Among the choices are a bare carbon-fibre finish, bespoke interior with five-point harness, a tuned exhaust or a livery of the buyer's choosing.