Towards the very end of last year Audi made the announcement that it would be tackling the Dakar Rally from 2022 (read our original story at this link). Interestingly, Audi is the first car manufacturer to fight for overall victory in the famous Dakar Rally with an electrified powertrain. Earlier today the Audi Dakar driver line-up was announced and it seems they are not messing about.
Follow Double Apex on Facebook and Instagram, where we share more car content.
---
Order from our online store and take advantage of free delivery in South Africa on orders over R349.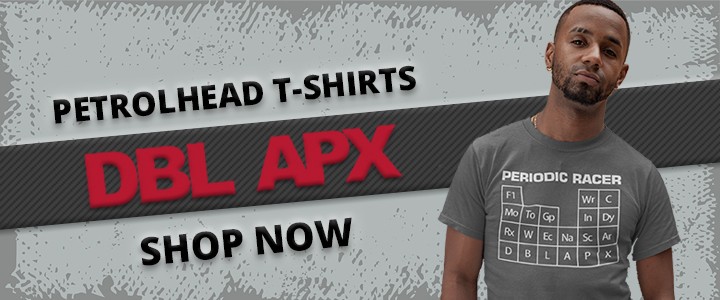 ---
Heavy hitters
Three big name pairings have been recruited to drive the all-electric Audi machines that will compete in the 2022 Dakar, which takes place in January. The pairs are Mattias Ekström/Emil Bergkvist (Sweden), Stéphane Peterhansel/Edouard Boulanger (France) and Carlos Sainz/Lucas Cruz (Spain)
Read our driving review of the Audi RS6 by clicking here.
These crews are being referred to as Audi's 'dream team' according to Julius Seebach, managing director of Audi Sport GmbH and responsible for motorsport. "Stéphane is the most successful Dakar driver of all time. Carlos is a multiple Dakar winner and World Rally champion. With Mattias, we already celebrated many Audi successes in the past. He is one of the world's most versatile drivers. In addition to a lot of speed, they are all adding an extreme amount of expertise and motivation to our team. The same goes for their co-drivers, who play an increasingly important role in the Dakar Rally."
Audi Man
Mattias Ekström (42) has spent almost his entire career racing for the Four Rings. He has won the prestigious DTM title twice with Audi (2004 and 2007). The Swede also won the FIA World Rallycross Championship in 2016. He has undertaken other successful stints in the World Rally Championship, Nascar and in Australian Supercars. 
Watch the Audi e-tron R18 in the most awesome motorsport video you're likely to ever view.
"The Dakar will definitely be one of the most exciting adventures of my career," says Ekström. "To be able to tackle this exciting project together with the team, with which I celebrated my greatest successes, is fantastic. Although I'll be turning 43 this year, I feel like a junior compared to Carlos and Stéphane. In this sport, you need a lot of experience in all areas. I still have a lot to learn, but I'm really looking forward to it."
Mr Dakar
Stéphane Peterhansel (55) is 'Mister Dakar'. The Frenchman has won the world's toughest cross-country rally 14 times, which includes six victories on a motorcycle and eight more in the car category. Peterhansel will enter the 2022 event as the defending champion in the car division.
Check out a bespoke gallery of images outlining the career of South Africa's very own Dakar legend Giniel de Villiers.
"I love nature and beautiful landscapes," says Peterhansel. "At the Dakar Rally, we travel to fascinating places that you would never see otherwise. The Dakar is one of the last adventures in this world. And it is on the verge of a radical change: the future is electric. In ten years, everyone will be driving electric cars. The Dakar is an extreme test for this technology. We want to be the first team to win the Dakar Rally with an electric powertrain. I'm looking forward to tackling this very ambitious project with Audi."
Click here to see some of the old racers that competed in the Classic Dakar class in the 2021 event.
King Carlos
Spaniard Carlos Sainz (59) is a two-time World Rally champion (1990, 1992) and has won the Dakar Rally thrice: in 2010, 2018 and most recently. "Even at 59, I'm still hungry, otherwise I wouldn't have taken on this new challenge," says Sainz.
"The Audi quattro changed the World Rally Championship forever," says Sainz. "Now we are trying something similar at the Dakar Rally. The engineers have much more freedom in the Dakar Rally than in other racing series. I have full confidence in the Audi engineers and will try to help them with my experience to develop a fast and successful car. The Dakar is the ultimate challenge for an electric powertrain. It is a fantastic, extreme project. I can't wait to test the car for the first time. What I've seen so far gives me confidence."