The Porsche 911 GT3 made its international debut early last year. Since then, the car has been getting rave reviews the world over. Just days ago, the high-performance machine touched down in SA (click here to check out local pricing). One German tuning house cannot wait for the more extreme RS version and has therefore created the Friedrich Performance Porsche GT3.
Follow Double Apex on Instagram and Facebook where we share more car content.
---
Buy now and take advantage of free delivery in South Africa on orders over R349.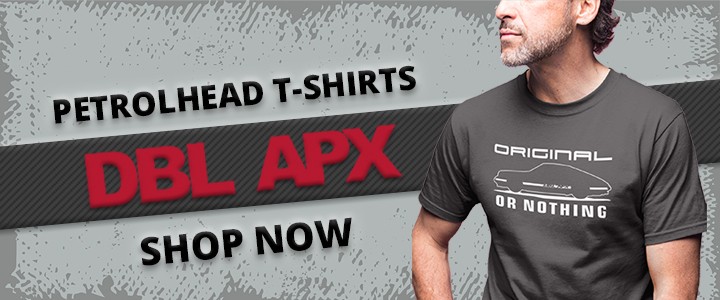 ---
Upgrades
The Friedrich Performance Porsche GT3 has a number of changes over the standard car. These include a carbon-fibre aerodynamic-enhancement kit, hi-tech forged wheels, stainless coil-over suspension with sports setup and a bespoke exhaust system. The latter unleashes even more power from the GT3's engine.
Watch Tom Cruise relive a Top Gun-esque dogfight using a trio of GT3s at this link.
New look
A new carbon-fibre bonnet, a lip spoiler and a fin in each of the side cooling ducts. They produce additional downforce at the front axle. At the rear is a more contoured engine cover that is also made from exposed carbon. It features additional outlets for the air generated by the radiators. The profile features exposed-carbon sills and mirror caps.
The rear end of the Friedrich Performance Porsche GT3 features two larger side end plates fitted to the standard goose-neck wing. A Gurney flap is attached to the rear end of the wing to balance the additional downforce produced at the front. The new look is finished off by a set of forged alloys that measure 20-inch at the front and 21 at the rear axle. These new wheels sit closer to the wheel arches thanks to a coil-over suspension.
Catch a track battle between the GT3 and its stablemate the Lamborghini Huracan STO by clicking here.
More power
Friedrich Performance also ditches the standard exhaust system of the naturally aspirated flat-six engine. Different lightweight exhaust options are on offer. These end in twin 100 mm tailpipes. The most extreme system unleashes additional power for a new peak of 398 kW and 482 N.m from the high-revving 4,0-litre engine. The German tuning house says its creation can sprint from zero to 100 km/h in just 3,3 seconds, needs another seven seconds pass to 200 km/h and it has a top speed of over 320 km/h.
Friedrich Performance Porsche GT3