2022 Dakar Stage 11 – The penultimate stage saw the battle intensify between the title runners, as Bahrain Raid Xtreme's Sébastien Loeb pushed the envelope on Nasser Al-Attiyah. Despite the special not being that long today at 346 km, it promised to be one of the most difficult, with the softest dunes of the rally so far.
Follow Double Apex on Instagram and Facebook where we share more car content.
Tough conditions
First on the road after his stage win yesterday, 14-time Dakar champion Stephane Peterhansel was faced with the task of making a trail for a field of fast drivers behind him.  By waypoint two, he had lost over 6 minutes 18 seconds to Audi teammate Carlos Sainz.
Early on, it was Lucio Alvarez in the Overdrive Toyota Hilux who lit up the timesheets at the first waypoint. The Argentinian led Nani Roma's BRX at the first waypoint. But two-time WRC champion Sainz would strike back with his Audi over the following checkpoints, commanding the top of the scoring sheets from 126 km in.
Sainz would go on to record his 41st Dakar stage win and fourth for the Audi Sport team – an impressive feat for the RS Q E-tron's debut Dakar. Alvarez was third fastest.
---
Buy now and take advantage of free delivery in South Africa on orders over R349.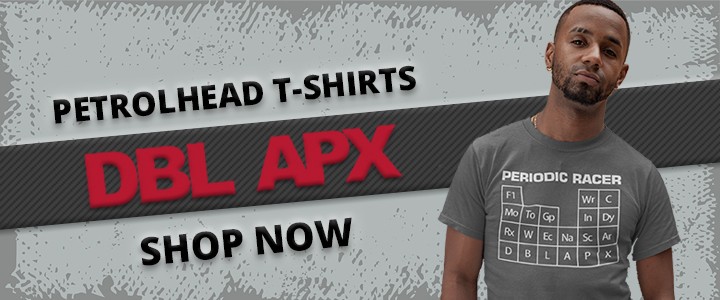 ---
Loeb closes in quickly
Overall standings leader Nasser Al-Attiyah kept within striking distance of the front runners. Never dropping below eighth fastest across the checkpoints. The Qatari is well wary of making any unnecessary mistakes as the world's greatest rally raid draws to a close.
Al-Attiyah's main rival for this year's title is 9-time world rally champion Sébastien Loeb – who was trailing by little over half an hour after yesterday's stage 10 in the overall classification. The WRC legend dropped the hammer in the first half of stage 11 to close in on Sainz and Peterhansel in his BRX. By the end of the stage, Loeb had clawed back 4 minutes 21 seconds on his Qatari rival to finish the day just 2 minutes 21 seconds behind Sainz.
Al-Attiyah was third to hit the road, but by the first waypoint had lost time to the fast-charging Audis – perhaps opting to play it safe over the last few stages. More importantly, he started losing time to main championship rival Sébastien Loeb in his BRX. The Frenchman would go on to eat 1 minute 25 seconds into Al-Attiyah's overall lead, on his way to fifth fastest. Al-Attiyah was seventh.
"We completed the stage without losing too much time. …only conceded a minute to Seb, so we'll start in a decent position tomorrow. We had no punctures today; the car was just perfect, and Mathieu navigated well. We're getting there, little by little. I said I didn't want to take risks; I simply want to set a high pace. Finishing one minute down on Seb in a stage like today or yesterday's is great," Al-Attiyah said.
The South African Hiluxes vary
Henk Lategan had a stroke of bad luck yet again. At 80 km, he suffered some sort of mechanical failure. By midday, he had been stationary for more than an hour. Giniel De Villiers finished the stage fifth fastest, just 5 minutes 11 seconds behind Sainz.
Click here to read about one of Giniel de Villiers' most memorable motoring moments.
On to the finale
After today's loop around Bisha, tomorrow the Dakar circus heads toward Saudi Arabia's capital Riyadh by way of a 680 km liaison and 164 km special.
General classification after 2022 Dakar Stage 11
Nasser Al-Attiyah (Gazoo Hilux) 36 hr 49 min 51 sec
Sébastien Loeb (BRX) +28 min 19 sec
Yazeed Al Rajhi (Overdrive Hilux) +1 hr 03 min 43 sec
Orlando Terranova (BRX) +1 hr 31 min 29 sec
Giniel de Villiers (Toyota) +1 hr 44 min 11 sec
Jakub Przygonski (X-Raid Mini) +1 hr 51 min 57 sec
Vladimir Vasilyev (VRT) +1 hr 59 min 49 sec
Matthieu Serradori (SRT) +2 hr 34 min 19 sec
Mattias Ekstrom (Audi) +2 hr 39 min 57 sec
Sebastian Halpern (X-Raid Mini)  +2 hr 40 min 00 sec
Some fun 2022 Dakar Stage 11 moments:
⏱ 4'21''!

🏁 At the finish-line on the day's special, Sébastien Loeb has regained 4'21'' on Nasser Al-Attiyah. 🚗💨#Dakar2022 pic.twitter.com/C346uVqbhA

— DAKAR RALLY (@dakar) January 13, 2022
🚗💨 It's not always easy to follow @s_peterhansel in the dunes. 🥵#Dakar2022 pic.twitter.com/TBqjL9aVfA

— DAKAR RALLY (@dakar) January 13, 2022
Video credit: Dakar Rally