A few days ago we reported on the return of the famed Aston Martin brand to Formula One. Click here to check out all the 2021 F1 cars shown to date. The rebranded Racing Point outfit brings British Racing Green back to F1 after a 60-year hiatus. There will be even more of the well-known shade in the F1 paddock this year as the Aston Martin F1 Safety Car and Medical Car were unveiled.
Follow Double Apex on Instagram and Facebook where we share more car content.
---
Order from our online store and take advantage of free delivery in South Africa on orders over R349.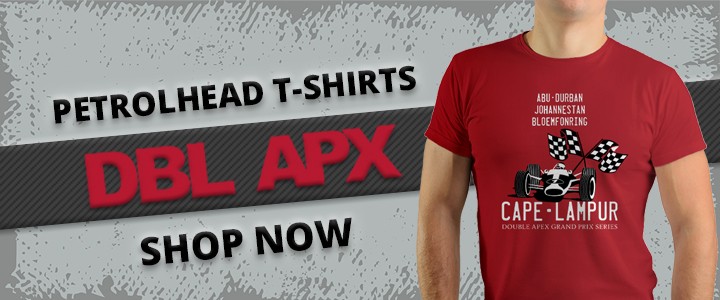 ---
Sharing duties
Mercedes-AMG has been the supplier of the official F1 Safety and Medical cars for 25 years, since 1996. The German company has used the platform to showcase new models, and take advantage of TV airtime focussed at a targeted audience. For the 2021 we will see two Aston Martins as well as the AMGs we've become accustomed to. The Safety Car is an Aston Martin Vantage and it will be piloted by Bernd Mayländer. An Aston Martin DBX SUV will play the role of Medical Car and it will be driven by SA lad Alan van der Merwe.
Click here to check out a real Audi LMP1 car that is for sale to the public.
AMG Power
Aston Martin has been using AMG-sourced engines for some of its products, such as the Vantage and DBX. To deliver quicker laps times the Vantage's 4,0-litre twin-turbocharged V8 has an additional 18 kW of power, now up to 394 kW with peak torque staying at 685 N.m, though the latter figure is available over a wider engine speed range. The DBX's engine remains unchanged at 405 kW and 700 N.m.
Other enhancements include a vaned grille and new front splitter that work in tandem to generate 155 kg of downforce at 200 km/h; more than 60 kg than the production Vantage produces at the same speed. Modifications to the suspension, steering and dampers have also been undertaken, with further underbody bracing modifications to increase front structural stiffness. 
In their own words
Tobias Moers, Chief Executive Officer of Aston Martin Lagonda said "Together with the whole company, I am extremely proud of the Aston Martin brands return to Formula 1, the pinnacle of motorsport for the first time in more than 60 years and represents the start of a significant new era for Aston Martin.  To see our acclaimed Vantage, our most dynamic sports car, performing the role of the Official Safety Car of Formula 1 and our first SUV, DBX, operate as the Medical Car on Formula 1 circuits around the world is a proud moment for us all".
Bernd Mayländer said "Formula 1 fans around the world are delighted to see the return of Aston Martin to the track, as am I.  The Official Safety Car of F1 is a beautiful, capable car that signifies an exciting new era for Aston Martin."