We've all imagined it at some point, owning a pukka racecar built by a factory team. A lucky few get to own working Formula One cars (as you can read about here) but this Audi R18 TDI for sale could be even cooler. This carbon-fibre LMP1 prototype is the only one of its kind in private hands and it is fully functioning, this is no display unit.
Follow Double Apex on Instagram and Facebook where we share more car content.
---
Order from our online store and take advantage of free delivery in South Africa on orders over R349.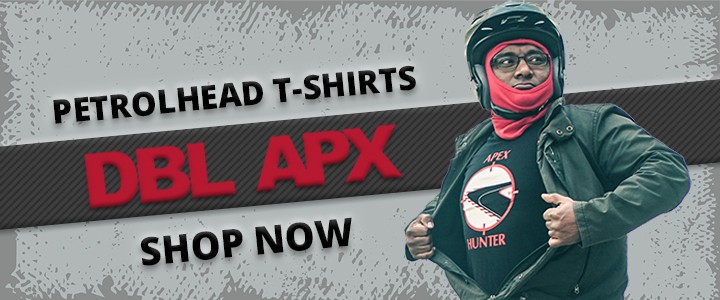 ---
A piece of history
Audi dominated the world of endurance racing from the start of the new millennium. Cars bearing the Four Rings claimed overall victory at the 24 Hours of Le Mans no fewer than 13 times. The Audi R18 TDI for sale will allow someone to enjoy the same sensations that many Audi drivers experienced on racetracks around the world (you have to watch the video at the bottom of this post). The R18 was also the last car to win before Audi pulled out of endurance racing. Click here to read about Audi's return to endurance racing in 2023.  
Race-ready
The Audi R18 TDI for sale is offered by a European car dealer that specialises in exclusive high-performance models and racecars. Art & Revs has chassis no.100 up for grabs to one lucky (and presumably wealthy) owner. The car was built for testing and FIA homologation. It's one of only eight built and six still in existence. Audi Sport completely restored the car to 2011 spec in 2018 using original parts.
Learn about the stringent application process in place for buyers to are keen to own Toyota's upcoming hypercar, which will compete at the 24 Hours of Le Mans, by clicking here.
This R18 is powered by a diesel engine that displaces 3,7 litres. The turbocharged unit produces 396 kW. A single Garrett TR30R turbocharger, with variable turbine geometry, sits between the cylinder heads, in a 'hot-vee' layout. The engine life is approximately 10 000 kilometres (roughly 2 x 24 Hour Le Mans full race distances) and the gearbox 7 000 kilometres, those numbers are far more than the limited mileage of an old F1 car. Unlike all the others that were sold this Audi R18 TDI for sale comes with its original ECU in place. An ex-Audi Sport engineer can be arranged for trackside support.
Few videos give you a proper indication of cars at speed. This video was taken of the R18 while it was testing at Monza, in Italy, with the track's first chicane removed. Listen as the driver turns-in at full throttle in top gear… incredible. If you enjoy this post please feel free to share using the buttons below.
Images: Art & Revs