Seven-time Formula One world champion Lewis Hamilton has expressed his eagerness for an F1 race in South Africa. The British driver was speaking at the press conference ahead of this weekend's Australian F1 Grand Prix.
Follow Double Apex on Facebook and Instagram, where we share more car content.
---
Buy now and take advantage of free delivery in South Africa on orders over R349.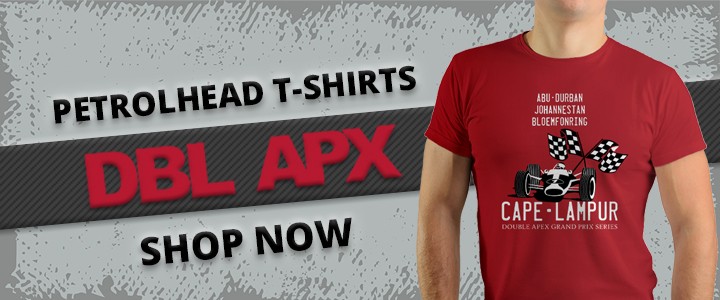 ---
Three for the US
Formula One recently announced that the USA will be hosting a third race in a single season as Las Vegas will be added to the 2023 schedule. This will be in addition to the long-standing event in Austin, Texas and the inaugural race in Miami, which will take place this May. This brings the total number of races in North America to five when you factor in Mexico and Canadia. 
Hamilton and others were asked how they felt about the third US race:
"I think it's great, it's amazing the relationship we have now, three races on one continent. I think that's going to be awesome. It will be good for the business, I think Vegas will be an awesome addition. I've not seen the track layout so I don't really know how that will be but just being there and the spectacle I imagine it will probably be a night race and we welcome it."
Formula One's most successful driver added: "The one I really, really want to see is South Africa. That's the one I really want to hear next that gets announced. We're pretty much on every other continent, so why not?"
F1 Race in South Africa
Formula One races were held on local soil as recently as 1993. The last F1 race took place at Kyalami Grand Prix Circuit in Gauteng. However, under the ownership of Toby Venter the track has undergone a raft of changes. You can read our exclusive interview with Venter and his willingness to host an F1 race by clicking here.
Interestingly, the 2022 calendar was supposed to consist of 23 races. However, Russia has fallen off the schedule due to the ongoing conflict with Ukraine. To date, no replacement race has been named. There has not been a race on the African continent for almost twenty years. Some say that it's about time F1 made a return here to truly be considered a world championship.