The 2022 Dakar Rally concluded this past weekend. Considered the world's most gruellng off-road race, the Dakar is the ultimate test of human and machine. A few days ago we brought you some photographic highlights from the first half of the race (link here). Today we bring you 2022 Dakar Highlights Part 2 our follow up of the best stills photography taken at the 44th running of the event.

Follow Double Apex on Facebook and Instagram, where we share more car content.
---
Buy now and take advantage of free delivery in South Africa on orders over R349.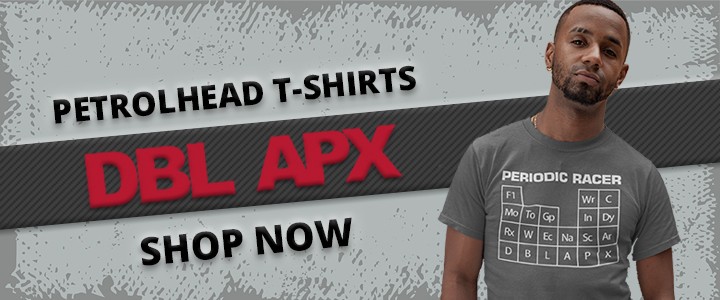 ---
If you enjoy the 2022 Dakar Highlights Part 2 please feel free to share the post using the social media buttons below. Also take a look at a gallery dedicated to an SA racing legend and Dakar stalwart, Giniel de Villiers (link here) and read about his most memorable motoring moment, a tale he shared exclusively with us.
---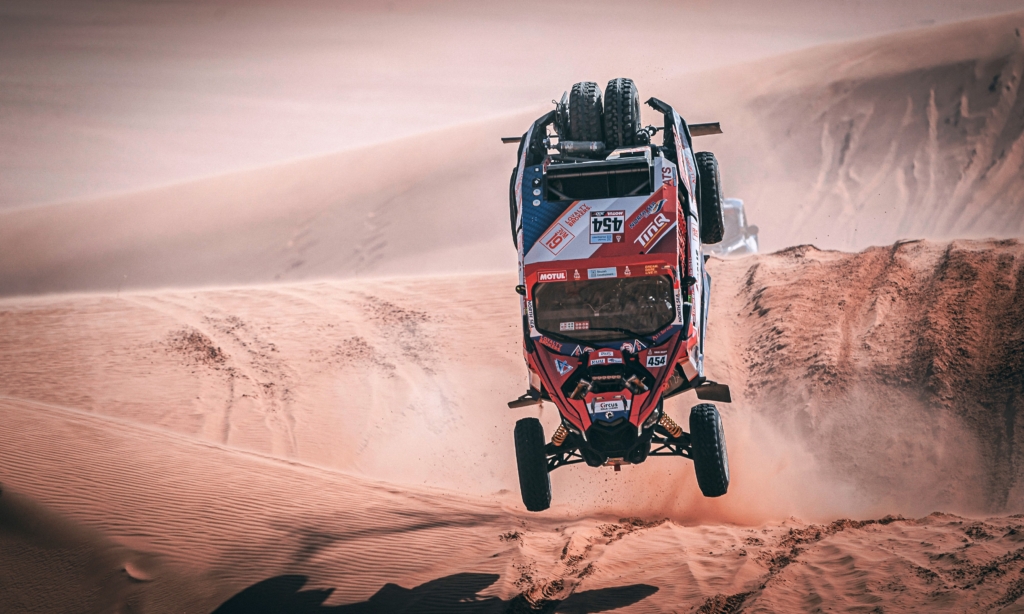 Gert-Jan Van der Valk and Franco De Lange take a novel approach to examining the sandy conditions between Riyadh and Al Dawadimi (Image: Horacio Cabilla).
---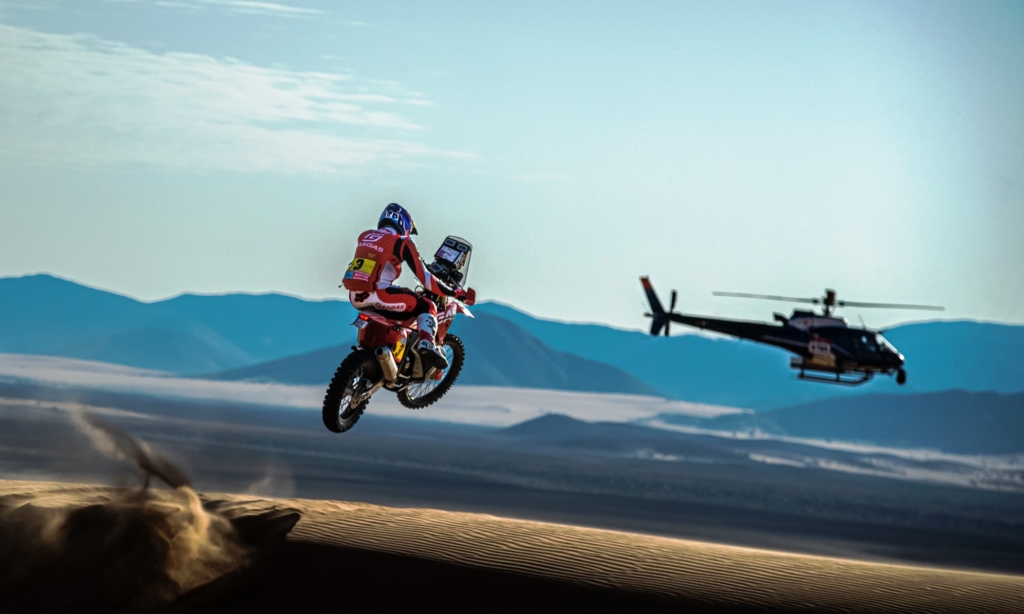 This image of Sunderland Sam taken by Magnus Torquato during the eighth stage between Al Dawadimi and Wadi won the Emilie Poucan Prize at this year's race for best picture taken from a car. Émilie Poucan worked as the Dakar Rally's press chief until 2010, when she died in a plane crash on her way back from South Africa. She passed away the day of her 32nd birthday. The contest was launched in 2011 in her honour.
---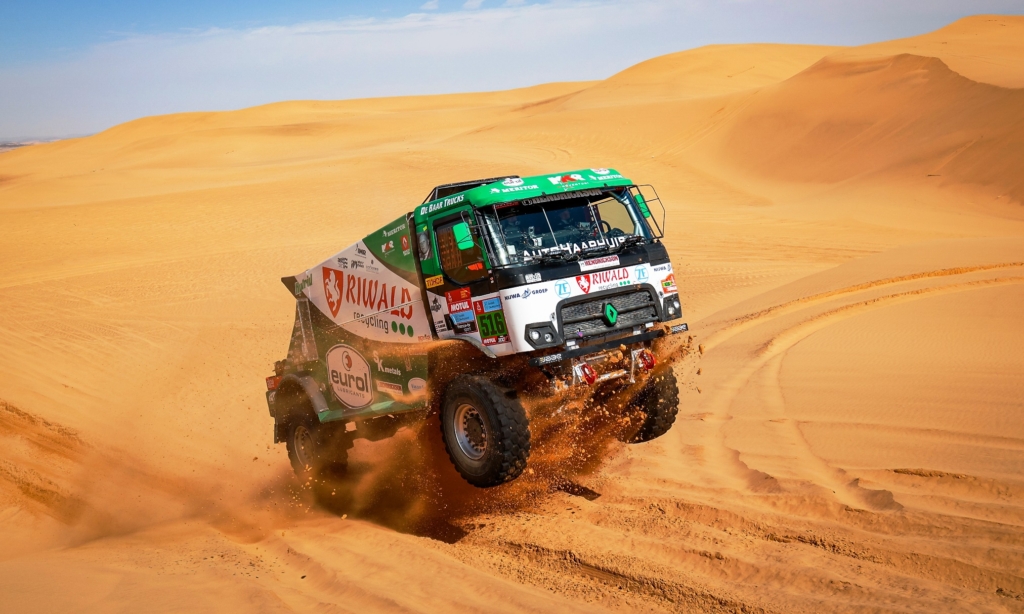 Gert Huznik, Rob Buursen and Martin Roesink launch their Renault C460 Hybrid truck (Image: Frederic Le Floch – DPPI).
---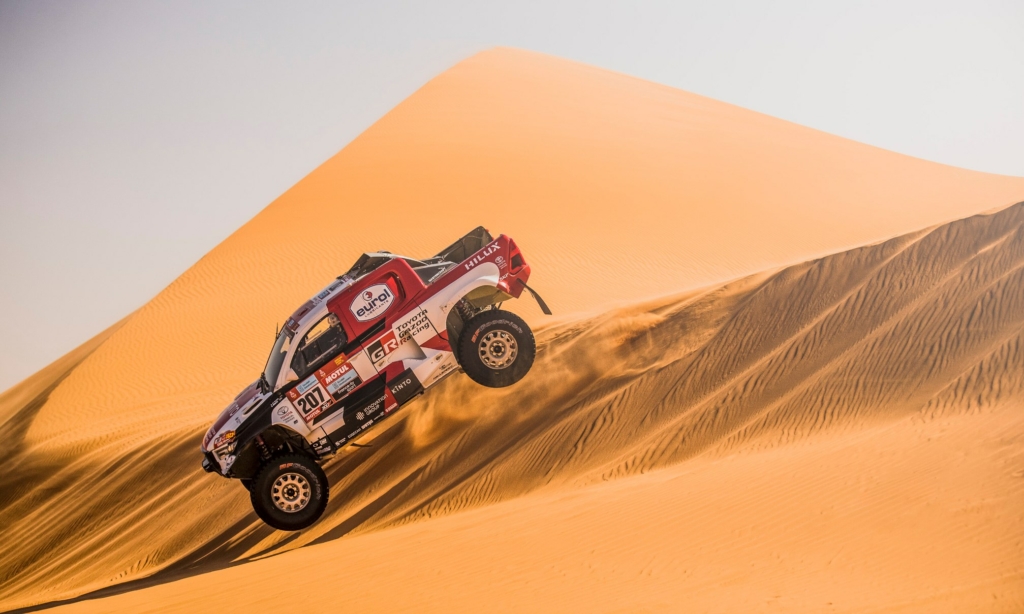 Capetonian Giniel De Villiers and his co-driver Dennis Murphy in a T1+ class Toyota Hilux were the top-finishing SA crew in this year's race in fifth position.
---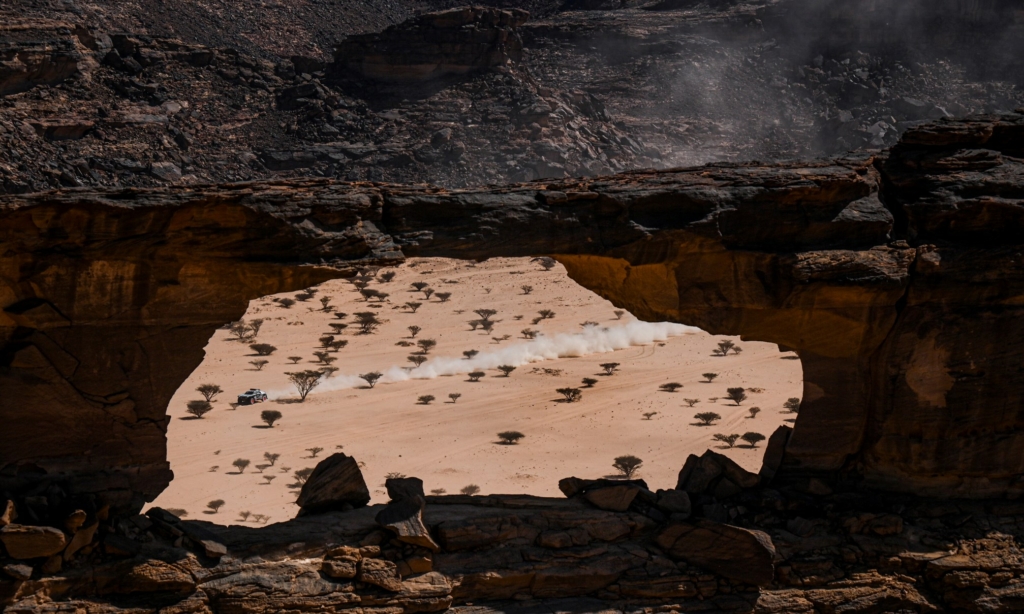 An Audi RS Q e-tron races through the desert on Stage 10.
---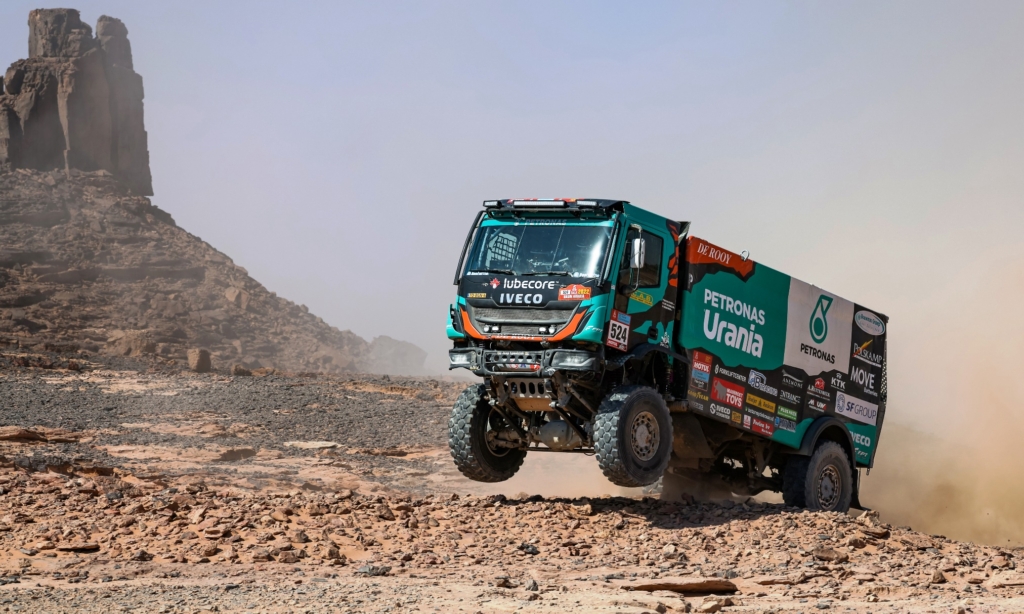 Mitchel Van Den Brink, Rijk Mouw and Bert Donkelaar power through a rocky section of terrain in their Iveco (Image: F.Gooden – DPPI).
---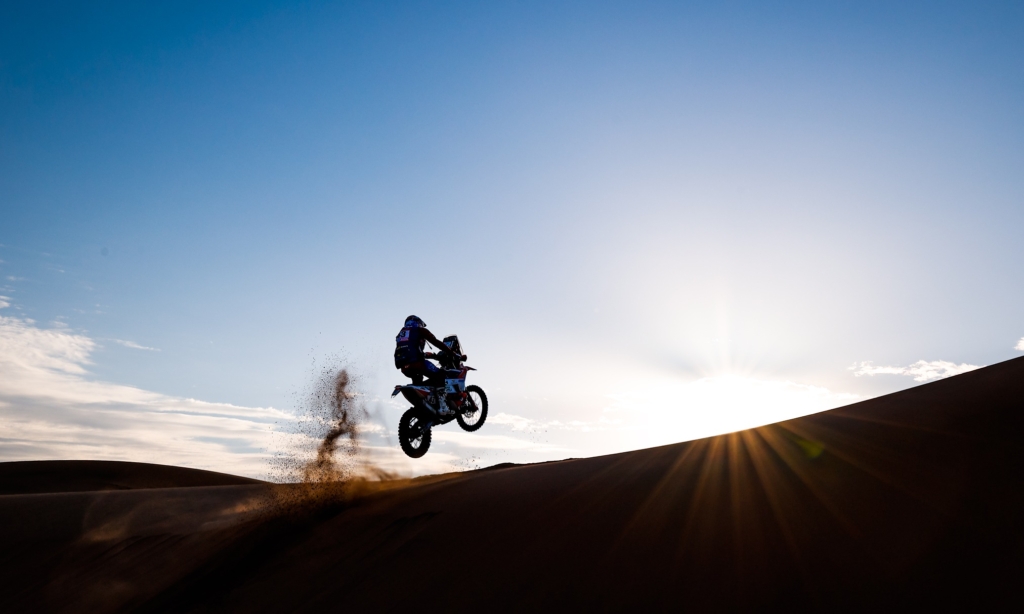 Mason Klein chases the sun during Stage 8 (Image: Frederic Le Floch – DPPI).
---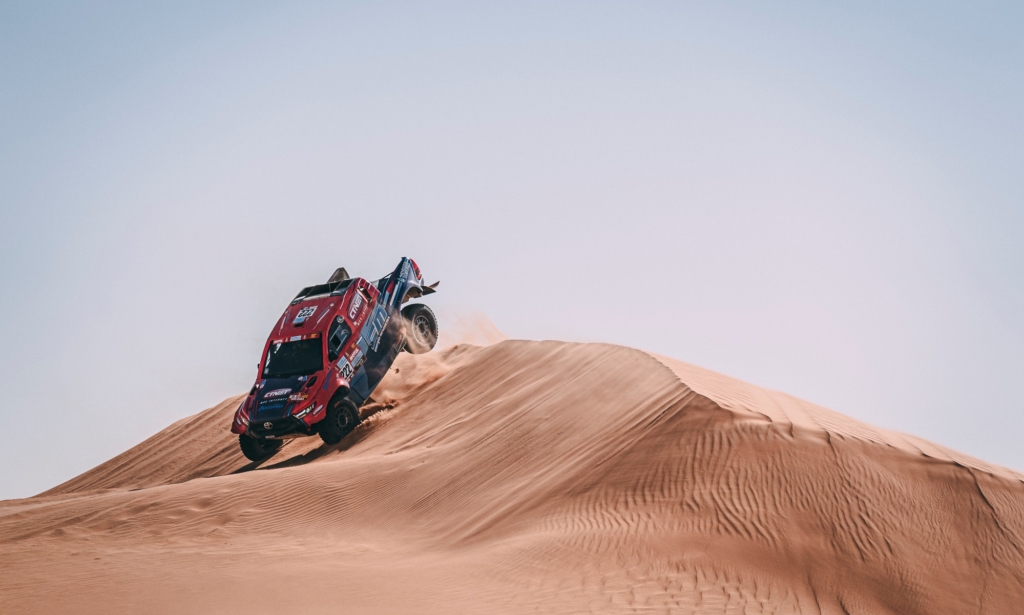 Lucio Alvarez and Armand Monleon brace for landing in their Toyota Hilux (Image: Horacio Cabilla).
---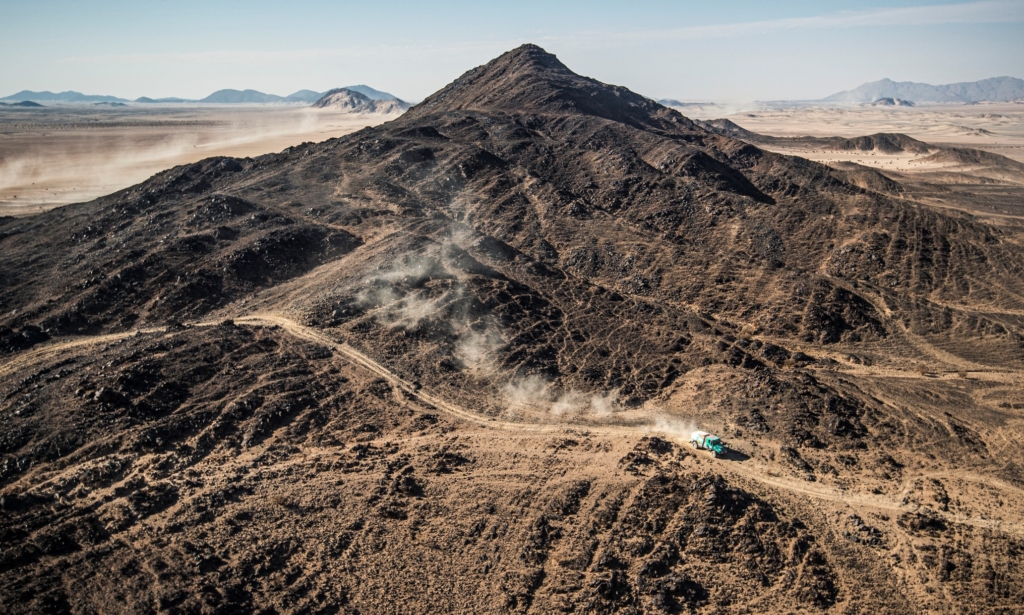 Even the largest trucks look small in the barren landscape (Image: Charly Lopez).
---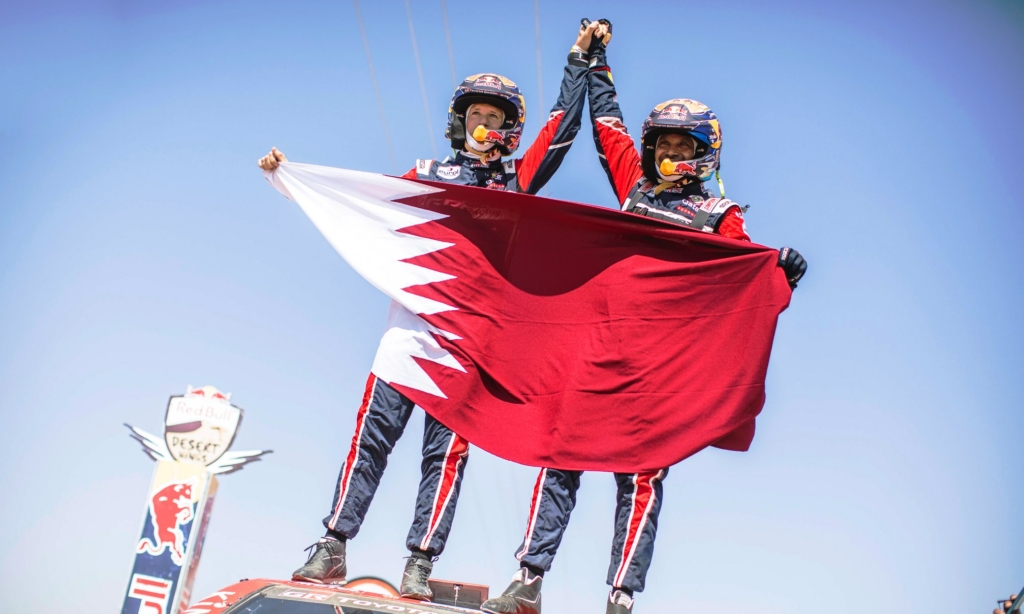 Qatari Nasser Al-Attiyah and Mathieu Baumel proved unbeatable at the 2022 Dakar Rally in their SA-built T1+ spec Toyota Hilux. The pair won by a margin of nearly 30 minutes.
---
Check out some of the human side of racing in the video below: