Regardless of who you chat with in the motorsport arena they always speak of the "good ol' days". For each generation that seems to be many years ago, usually when the fan in question was enjoying a care-free life and the cars/brands racing are his/her favourite. However, there were some really high points in SA motorsport and Youngtimer Historic Touring Cars plans to resurrect just one such period.
Special thanks to Tony Alves Media for the images.
Follow Double Apex on Instagram and Facebook where we share more car content.
---
Order from our online store and take advantage of free delivery in South Africa on orders over R349.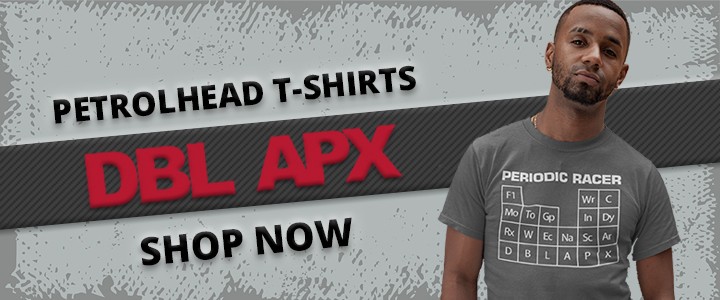 ---
Starting point
Youngtimer Historic Touring Cars is a new category that will race in the spirit of the South African Touring Car (SATCAR) series that was contested by OEMs and launched many budding motorsport careers. Without OEM support the Youngtimer Historic Touring Cars will be built to rules to ensure close racing at an affordable level.
Saloon cars only
HRSA Youngtimers, as it will be called, will cater for 1,6- or 2,0-litre normally aspirated, front-wheel drive, four-door saloon cars that were in production between 1 January 1987 and 31 December 1996. To equalise the field cars in the series will run on a power-to-mass balanced formula. Technical upgrades will be tightly controlled by the series coordinators.
Some of the models eligible for the series include the Nissan Sentra and Primera, Opel Monza and Astra, Audi A4, Volkswagen Jetta, Toyota Corolla and Camry, the Ford Telstar, Alfa Romeo 155, Honda Ballade, Ford Escort, Mazda Etude, Renault Megane and Hyundai Elantra. Regardless of your allegiances there seems to be a car to suit.
Race format
Youngtimer Historic Touring Cars will compete in a half hour plus one lap format. Starting grids will be in reverse order of championship positions, with a compulsory pit stop. Driver changes will be encouraged to promote teams of two drivers to share a car and costs. Success ballast will be applied to the top three finishers in each second heat.
In his own words
"Youngtimers will look like classic Touring Cars out on track, but they will actually cost a minute fortune of what those halcyon racecars did to build and run, thanks to simple production-based rules and greatly reduced modifications," HRSA chairman Stewart McLarty explained. "They will have the visual allure of a pukka Touring Car but you will be able to build and race them for not much more than beer money and have a hell of a lot of fun doing it!"
"Youngtimers are newer than traditional Historic Race Cars and they represent the fastest growing section of Historic Racing across Europe. We had to South Africanise the concept to make it acceptable here, but it seems the class has been a hit with enthusiast racers from the get-go. We are aware of six or seven cars already being built"