What happens when you work on a coal mine but you want to drive a sportscar? Well, you build a Nissan GT-R off-roader, that's what. We're kidding, but only slightly.
Follow us on Instagram and on Facebook for more car content.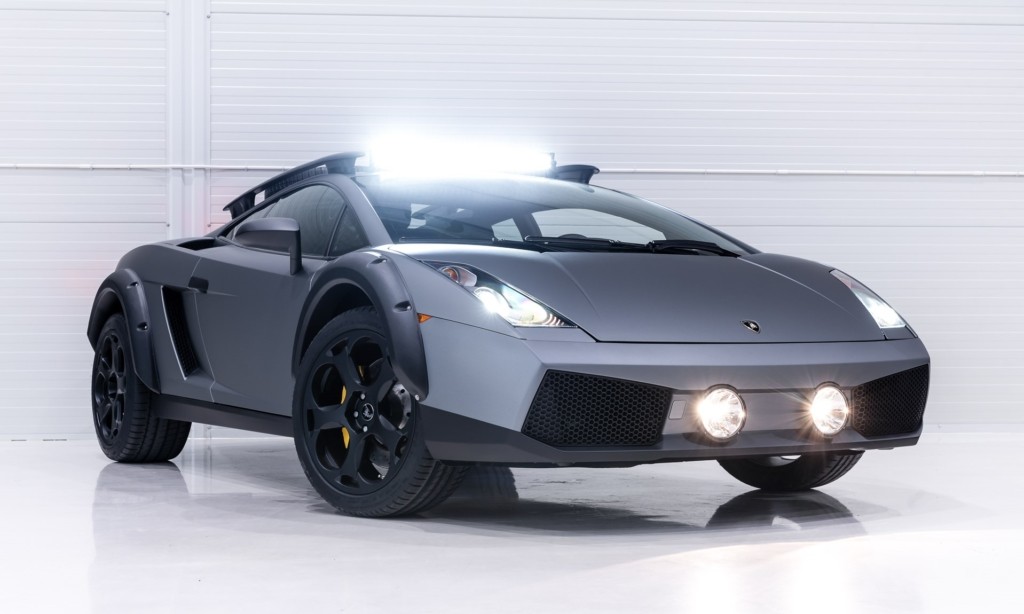 This custom-made Nissan GT-R off-roader is a one-off special built by Classic Youngtimers Consultancy for a client. In fact, it is the third such project after a Bentley Continental GT and Lamborghini Gallardo (pictured) built for other clients. The best part, if you happen to be reading this in Europe, is that the Nissan GT-R off-roader is up for sale.
Click here to check out Lamborghini's own Huracan rally car.
Revisions
Classic Youngtimers Consultancy started this by jacking up the Nissan's suspension thereby adding 120 mm to the car's ground clearance. To deal with harsh terrain they added some chunky tyres to the standard alloys. The wheel arches had to be trimmed away and fitted with fender flares to allow the larger wheels to move freely without snagging the metal bodywork. Just in case you get a puncture there is a full-size spare wheel mounted on the roof.
Check out the limited-edition Pininfarina designed GT-R at this link.
If you find yourself fleeing a gang of light-dodging aliens in a post-apocalyptic world, then the LED light bar on the roof and LED spot lamps fitted on the bumper will come in handy. The body has also been covered in a full camo wrap, just in case you need to go unnoticed.
More power
The car's creators didn't leave the GT-Rs motor untouched. They worked a bit of magic on the 3,8-litre twin-turbocharged V6 engine. Power is now rated as over 450 kW, ramped up from the standard car's 357 kW. Power, as it is in the standard car, is sent to all four wheels through a seven-speed dual-clutch transmission. Catch this unique creation in action in the video below.