It's been a bumper few days for GT3 racing car fans. Firstly we showcased Africa's very first AMG GT3. You can read that exclusive feature at this link. That was followed up by the newly launched Ferrari 296 GT3. Most recently the new Porsche 911 GT3 R was unveiled at the 2022 Spa 24-hour race.
Follow Double Apex on Facebook and Instagram, where we share more car content.
---
Buy now and take advantage of free delivery in South Africa on orders over R349.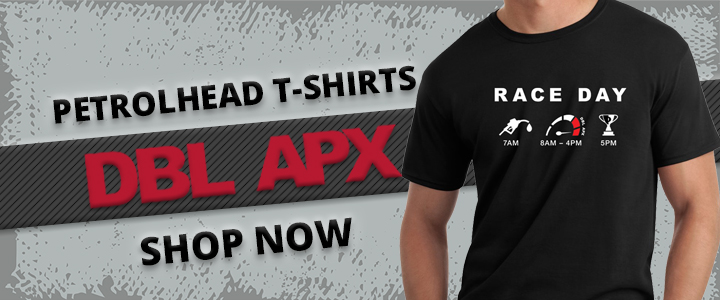 ---
Long Development 
Porsche started work on the latest generation 911 GT3 R in 2019. The car will appear at its first competition outing at the start of 2023. The latest endurance racecar is based on the 992 series of 911s. It will be eligible for GT3 series around the world.  
"The new 911 GT3 R has big shoes to fill," says Michael Dreiser, sales director at Porsche Motorsport. "Its forerunner has won almost everything there is to win in the GT3 scene in four seasons since 2019. Raced by our customers, the predecessor scored class victories at the 24 Hours of Daytona and the 12 Hours of Sebring. The new model faces a massive workload in the hands of the Porsche customer racing teams." 
New Engine
The biggest news about the new Porsche 911 GT3 R is the engine. It boasts a 4,2-litre high-revving flat six. This motor develops up to 416 kW. Power output is, however, dependent on the Balance of Performance handicap system applied by series rule makers. The engine is mated to a six-speed sequential gearbox. Shift paddles on the steering control the driver selected cog swaps. The overall mass of the GT3 R is 1 250 kg.
Watch Top Gun star Tom Cruise have a fighter jet-type dogfight with two F1 drivers using Porsche GT3s at this link.
Better Aero
Porsche engineers have tilted the powertrain forward by 5,5 degrees. As a result there is more room for the underbody diffuser. The double-wishbone front suspension layout, similar to the road-going Porsche GT3, frees up space for the aerodynamic concept. A 'elevated' underbody allows for clean airflow to the rear diffuser. This, in turn, reduces pitch sensitivity under braking. 
Other aerodynamic devices helping generate downforce, ie grip, are a massive rear wing with gooseneck mounts. In addition there is a large front splitter to balance out the rear wing. You can learn more about the new Porsche 911 GT3 R in the official video below.