The next-generation Ferrari endurance racer has just been unveiled. The all-new Ferrari 296 GT3 replaces the highly successful 488 GT3. The new car will make its racing debut at the 2023 Daytona 24 Hours.
Follow Double Apex on Facebook and Instagram, where we share more car content.
---
Buy now and take advantage of free delivery in South Africa on orders over R349.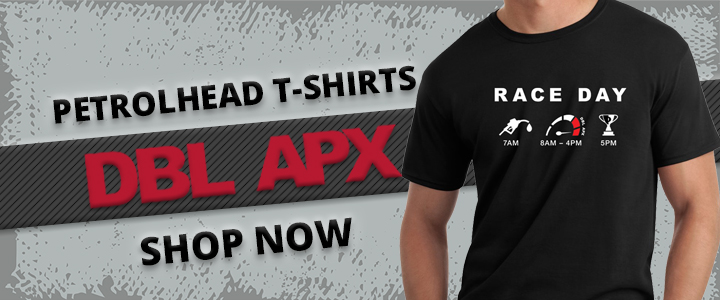 ---
V6 Power
The Ferrari 296 GT3 is based on the company's 296 GTB road car. You can learn more about the showroom model by clicking this link. The same 120-degree turbocharged V6 lies at the heart of the new racecar. The main difference between the road and racecars is that the latter doesn't have the electric component featured in the hybrid 296 GTB. Positioning of the turbochargers remains inside the 'V'. In addition, the compact engine still displaces 3,0-litres and features direct injection.
Maximum power is quoted as 441 kW of power with 710 N.m of torque. Ultimately the output will depend on the Balance of Performance rules applied in each GT3 series. Specialists Xtrac developed a new transmission specially for this car. The six-speed unit connects to the engine through a single-disc clutch unit. 
Ferrari says: The architecture is a winner in terms of firing order, integration of the intake manifolds and engine mounts on the intake sides of the cylinder heads. The engine is lighter and more compact having eliminated the external plenums and supports. Its internal fluid dynamics benefit from the reduction in volume, boosting intake efficiency.
Check out Africa's first Mercedes-AMG GT3 racecar at this link.
More Slippery and User Friendly
Aerodynamicists and designers were responsible for creating the optimised shape of the 296 GT3. The end result has yielded in a 20 per cent gain in downforce over the 488. The cockpit was designed to make it more user-friendly as well. A wide array of drivers buy these customer racecars and Ferrari had to take that into account.
Many controls have moved to an F1-inspired steering wheel. An air conditioning system provides cooling in all conditions. Keeping cool helps drivers to concentrate during every stage of a race.