A few months ago Nissan debuted the latest in a long line of Z sportscars. The road car, which will go on sale worldwide next year, though not yet confirmed for SA, now forms the basis for the new Nissan GT500 racecar.
Follow Double Apex on Facebook and Instagram, where we share more car content.
---
Buy now and take advantage of free delivery in South Africa on orders over R349.

---
Quick refresher
In case you missed it at the time of launch, here is some info on the new Z sportscar. In true Z car tradition the newest car has a front-engine/rear wheel drive layout. The 3,0-litre V6 is force fed by twin turbochargers that help generate a maximum power of 298 kW and 475 N.m of torque. Drive is sent rearward by either a six-speed manual transmission, as standard, or a nine-speed automatic.
Successful lineage
Nissan's previous racers have tasted success on both sides of the Atlantic and the new Nissan GT500 racecar will be aiming to add to the successful lineage. In the early 1970s as a newcomer to motor racing in the United States, Nissan clocked up straight wins at the SCCA C Production Series with the S30 240Z. In the 1990s, Nissan had multiple wins at the IMSA Series with the Z32 300ZX and its participation in the JGTC/Super GT series with the Z33 in the 2000s ultimately led to a series championship.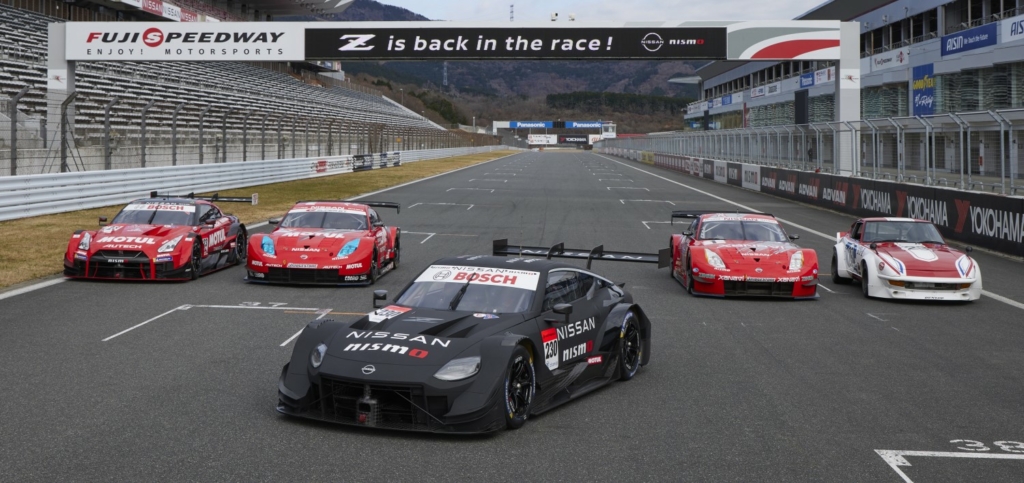 Check out a cool Nissan single-seat racecar concept at this link.
In their own words
Nissan COO Ashwani Gupta said: "The Nissan Z GT500 symbolizes Nissan's spirit of taking on challenges and bringing excitement to life. Through our racing efforts we continue to innovate our cars and we race to win with the same daring we have displayed so many times over the years."

President and CEO of NISMO Takao Katagiri said: "We are entering the 2022 Super GT series with our all-new Nissan Z GT500 car and our huge passion for motorsports. We hope that our fans will continue to passionately support the Nissan and NISMO motorsport teams."