Nissan unveiled a funky showcar this week called the Nissan Ariya Concept. Unfortunately, it won't be going into production, or even hitting the racetrack, as the company explained in a press conference earlier this week. Is is a real bummer to hear that as this would have been a launch event we would have really enjoyed attending.
Follow Double Apex on Facebook and Instagram, where we share more car content.
---
Buy now and take advantage of free delivery in South Africa on orders over R349.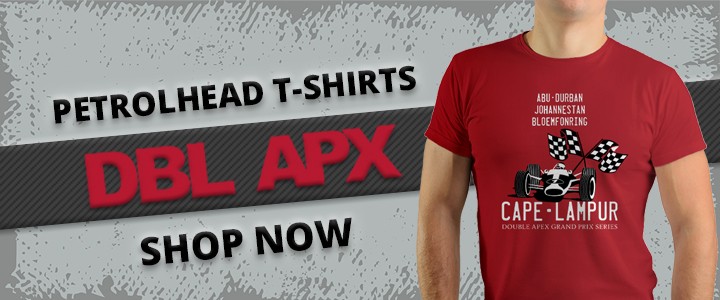 ---
SUV power
At the heart of the Nissan Ariya Concept is the same all-electric powertrain that the company uses in its Ariya SUV (picture above). The people carrier was unveiled earlier this year and has already been introduced to certain markets for public sale. As a result, single-seater takes its inspiration, such as the colour combo, from the SUV. However, the bulk of its design was inspired by Nissan's Formula E racer. The Japanese company competes in the world's first and only all-electric world championship series.
In their own words
"Nissan competes in Formula E not only to race on track, but also to support the development of compelling electric vehicles for customers," said Tommaso Volpe, Nissan global motorsports director. "Our EV programs inform our Formula E program and vice versa, allowing for road-to-track technology transfer as well as track-to-road.
"The Nissan Ariya Single Seater Concept explores the combination of the all-electric powertrain, dual motors and revolutionary all-wheel drive system of the Ariya with a pure single seat racing chassis – a powerful demonstration of just how thrilling electric vehicles could be."
"We are delighted to present the Nissan Ariya Single Seater Concept," said Juan Manuel Hoyos, Nissan global marketing divisional general manager for brand and engagement. "At Nissan, we dare to do what others don't. With this concept we want to showcase the high-performance potential of the Ariya's powertrain in a motorsports-inspired package that not only hints at the design and styling of the road car that inspired it, but that also demonstrates a new and efficient EV performance language.
"Acting as a testbed for future technological evolution, this project can help bring excitement from the road to the race track, and also demonstrate Nissan's expertise in transferring knowledge and technology from the race track to the road."
---