Another week and another new supercar has been unveiled. If we had a hundred bucks for every new supercar we wrote about we'd be able to buy one of the supercars we write about. Be that as it may, a new model debuted today, called the Aston Martin Valhalla. This is an all-new offering from the British automaker, which slots in below the range-leading Valkyrie.
Follow Double Apex on Facebook and Instagram, where we share more car content. 
Aston Martin's executive chairman, Lawrence Stroll said: "Aston Martin's first series production mid-engined supercar, Valhalla is a truly transformational moment for this ultra-luxury brand. The launch of Valhalla demonstrates Aston Martin's commitment to building a range of exceptional mid-engined driver focused cars, a crucial next stage in the expansion of our product line-up."
---
Order from our online store and take advantage of free delivery in South Africa on orders over R349.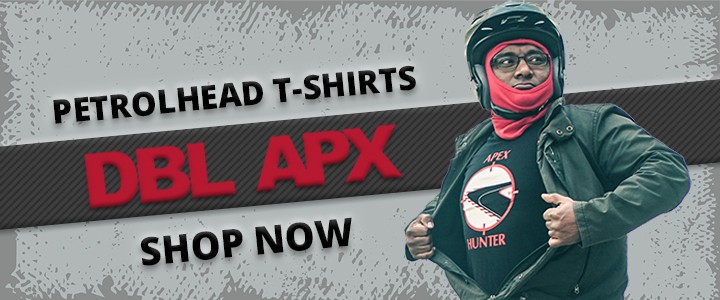 ---
F1 links
Aston Martin developed the Valkyrie in conjunction with legendary F1 designer Adrian Newey. The Aston Martin Valhalla was debuted ahead of the British Formula One Grand Prix weekend. This was done to underline the links between the road car manufacturer and its recently acquired Formula One team. 
Watch F1 pilots try out the Valkyrie at Silverstone in this video.
The sleek body covers a carbon-fibre tub that is also a carryover from F1. Using the lightweight material allows the Valhalla to tip the scales at 1 550 kg. Push-rod front suspension with inboard mounted springs and dampers are also borrowed from the world of racing. An adjustable suspension set allows the Valhalla to reduce its ride height when on track for maximum downforce. More on this in a bit.
Hybrid power
Bulk of the power in the Aston Martin Valhalla is derived from a 4,0-litre, twin-turbocharged V8. Aston's press release states that it is a completely new unit, but with a familiar displacement, flat-plane crankshaft and high-revving nature it seems to be the same engine as found in the AMG GT Black Series.
Read more about the GT Black Series at this link.
The petrol engine alone is good for 552 kW of power. But the Valhalla has two electric motors, one per axle, that increases peak power to 699 kW with 1 000 N.m of peak torque. Drive is directed by an eight-speed dual-clutch transmission which uses the e-motors to reverse, thereby doing away with a traditional reverse gear in the transmission. Aston Martin says the Valhalla will reach a top speed of 330 km/h and can sprint from 0-100 km/h in just 2,5 seconds. More interestingly, the company says that it is targeting a Nürburgring Nordschleife lap time of 6 min 30 sec. 
Track attack
Massive power and low mass aside, the Aston Martin Valhalla has a few other key ingredients to help it achieve that lap time. First of these is the standard fitment of high performance carbon-ceramic. The next is bespoke Michelin tyres measuring 20 inches up front and 21 at the rear. Valhalla uses active aerodynamic surfaces as well as underbody airflow through venturi tunnels to generate 600 kg of downforce at 250 km/h.