Formula One will have the biggest shake-up of its race weekend in, quite possibly, decades. At the British GP we will see F1 sprint race qualifying introduced for the very first time in the sport's 70 year history. This format will be used at two more, as yet unannounced, races during 2021. Feedback from teams and fans will then be used to determine whether it forms a permanent fixture for future seasons.
Follow Double Apex on Facebook and Instagram, where we share more car content.
---
Order from our online store and take advantage of free delivery in South Africa on orders over R349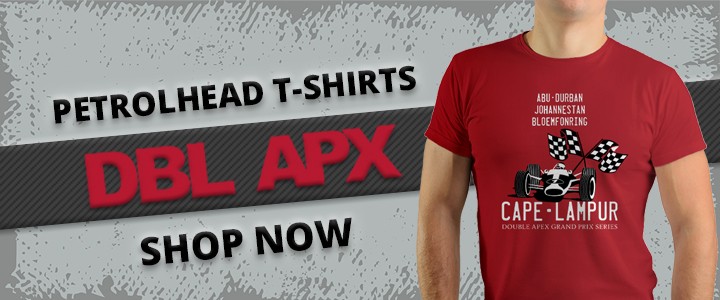 ---
How does it work?
F1 sprint race qualifying adds another dimension of uncertainty to the race weekend. Not to mention a compressed timetable for teams to contend with. Teams will only be allowed a single practice session ahead of qualifying, instead of the three sessions of a regular race weekend. Qualifying will now take place on Friday evening (SA time) and it will set the grid for the sprint race on Saturday afternoon. 
Read up on which is more difficult: F1 or MotoGP at this link.
The F1 sprint race qualifying will take place over 100 km, or 17 laps in the case of Silverstone, on Saturday afternoon. As the name denotes it will be a flat out dash to the line with no mandatory tyre changes required. Tyre choice for each car is free as chosen by the team for their individual drivers. The finishing order of the race will determine the starting grid for the feature race on Sunday afternoon. Only the top three finishers are awarded points 3, 2 and 1, respectively.
Keep up with F1 info via our dedicated section, which can be found here.
The main event on Sunday remains unchanged. A 300 km race will retain all the same facets ie tyre changes, etc, as per usual. Points will still be awarded in the regular fashion for the top ten finishers, starting with 25 for the winner. Listen to the defending world champion team explain why the new format places extra pressure on how they will operate over the course of a race weekend in the video below.