In our ongoing series Most Memorable Motoring Moments we highlight the memories made in the motoring arena by some of SA's automotive personalities. In Most Memorable Motoring Moments Part 6 we spoke to one of the most recognisable scribes from the SA aftermarket scene, Chris 'Krutch' Wall. The wordsmith and ace lensman recounts a memorable wild ride with his (now fallen) hero Ken Block.
Follow Double Apex on Facebook and Instagram, where we share more car content.
We have previously chatted with Dakar winner Giniel de Villiers and lady drifter Clare Vale among others. Let us know whose most memorable motoring moment you'd like to read about and we will try to make contact with them.
Plenty of Options
We approached 'Krutch', as he is known to many, because we know he has done some truly crazy things. And we knew that he'd have to think long and hard to narrow it down. Chris picks up the story…
"Hmmm, my most memorable motoring moment? That's quite a hard one, I've been in this automotive game since 2000 so memorable moments are rather plentiful. I've met so many famous and interesting people over the years and I've been lucky enough to both drive and ride shotgun in some of the best cars in (and out of) the country.
"I've been part of some really reckless and stupid things, too, like doing almost 300 km/h down Witkoppen Road at 06:00 one morning in a Blitz R34 GT-R. That stupid stunt made me and my irresponsibility a week-long subject on Jenny Crwys Williams's show on Radio 702 at the time." 
---
Order from our online store and take advantage of free delivery in South Africa on orders over R349.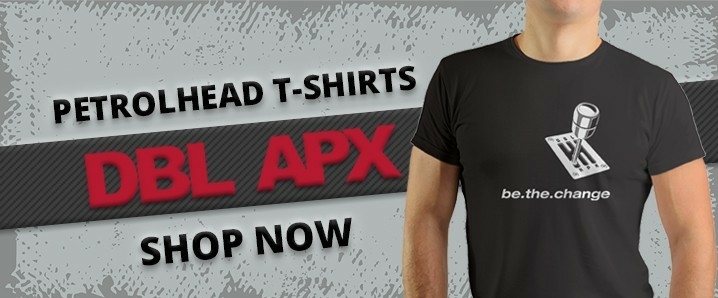 ---
Choosing One
"The most memorable would have to be when Monster Energy invited me to shoot the Gymkhana GRiD finals in Spain in 2013. Leaving the country to do what I love was one thing, but having the opportunity to meet some personal idols is what made it truly special. 
"When I filled in the invite, there was a choice of two amazing options: interview Ken Block and go for a ride along with pro drifter Vaughn Gittin Jr, or Interview Gittin Jr and ride along with Block. I opted for the latter, as any sane petrolhead would do."
Click here to check out other posts from this same series.
Strapped In
"I lined up ready for my stint in the car, and as it turned out I was the first passenger for the day which meant a fresh car, fresh tyres and a fresh Ken. I hopped in and one of the pit crew strapped me in so tight I couldn't take a proper breath before he slammed the door and gave Block a thumbs-up.
"Ken said: "Ken" and gave me a fist bump. I replied "Chris". He asked where I was from, I told him South Africa and he nodded. Then he said: "Thumbs up if you're happy, thumbs down if I must back off". Fat chance of that… We pulled off from the pits and drove the short road to the launch area and entered with a handbrake turn before staging and slotting the car back into neutral.
"Ready?" shouted Block. "Ready" I replied. There was a loud clunk as Block shifted the sequential 'box back into first, the revs climbed to 6 000 with the anti-lag sounding like a drive-by shooting. When he released the brake and all 650 of the Fiesta's horses were sent to all four wheels, I let out an uncontrollable "Woooooohooooo".
Master at Work
The car was capable of a 0-100 km/h shunt in less than 2 seconds. It's still the fastest-accelerating car I've ever been in. I attempted to take a video of the run, but after a few sections of the track I gave up. Instead, I opted to enjoy the ride over trying to fight the G-forces to keep the phone still. It's one thing watching videos of Block in action, but sitting alongside him and seeing first-hand how he danced on the pedals and swung the steering around is something I'll never forget, or likely ever experience again.
Immortalised
It was such a momentous occasion for me that within a week of returning to SA I had Ken Block's iconic skull and crossbones logo tattooed on my forearm. I just had his race number '43' replaced with '13' to commemorate the year I met and drove with him. So yeah, I reckon out of all the amazing things I've experienced in the industry, this moment definitely stands out above all others. #kb43ver