Bugatti has made quite a business from creating derivatives of its "volume seller" Chiron. You can check out the various versions at this link. Last year the automaker wowed us with the Bolide, which was a track-only concept car. The response from potential clients was extremely positive so the limited edition Bugatti Bolide is heading for production.
Follow Double Apex on Facebook and Instagram, where we share more car content. 
"The Bolide generated a great deal of enthusiasm and intrigue last year. Following its presentation, a significant number of enthusiasts and collectors asked us to develop the experimental Bolide as a production vehicle. I was absolutely amazed by the reactions and feedback from customers from all over the world," explains Stephan Winkelmann, president of Bugatti. "We therefore decided to make the Bolide a few-off in order to give 40 customers the opportunity to experience this incredible vehicle. Our team has now been developing a production model – the ultimate driving machine for the track."
---
Order from our online store and take advantage of free delivery in South Africa on orders over R349.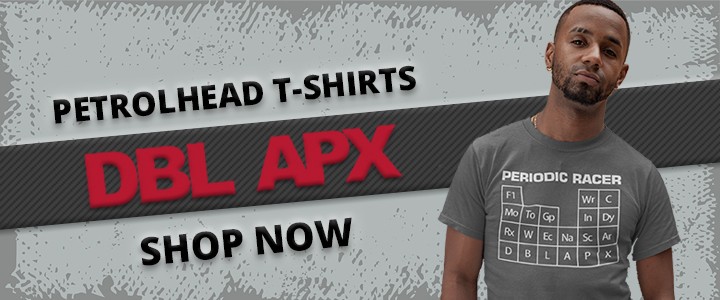 ---
LMP1 rules
When it debuted in 2020 the limited edition Bugatti Bolide was billed as the most extreme, uncompromising, fastest and lightest vehicle concept in the company's recent history. The company essentially applied the rules usually used to create LMP1 racers, as seen at the 24 Hours of Le Mans, to create a track only machine. It is based on a Chiron but with all the mod-cons and road-going necessities done away with and a great deal of additional downforce produced by a bespoke body.
Watch a Bugatti Chiron race a Formula One car in this video.
Toned down
The concept had 1 362 kW with the help of 11o RON, high-octane fuel. Peak torque was quoted as 1 850 N.m arriving at a lowly 2 000 r/min. The power output for the production version has been toned down to run on pump fuel to a 'meagre' 1 178 kW and 1 600 N.m from the 8,0-litre quad-turbocharged powerplant. 
Check out more track-only supercars here (Part 1) and here (Part 2).
To ensure occupant safety and make the car more usable it has gained a bit of mass. The concept tipped the scales at 1 250 kg while the production version will weigh 1 450 kg. Safety features include HANS compatibility, an automatic fire extinguishing system, pressure refueling with a fuel bladder, centre-lock wheels, and six-point safety harnesses.
Bugatti will all be throwing in exclusive track days for the lucky (read: extremely rich as each car costs €4m before taxes) few customers to enjoy their cars in safety. We sincerely hope that at least some cars turn laps in anger on a circuit, as opposed to being pickled in collections and museums for future resale.