We have been covering the Lamborghini Huracan Sterrato story since the very first concept of the car broke cover (original article here). The very first images would have probably been to gauge interest from potential buyers. Once we started to see test mules in action (as seen here) it was a given that it would reach production. Today we have the very first Sterrato official teaser, which means the final version cannot be far from debut.
In fact, many people say that this could well be the final hurrah for the Huracan altogether. Over 20 000 Huracan units have been produced since its introduction in 2014. This far surpasses the 14 000 of its predecessor the Gallardo, which had a ten-year production run.
Follow Double Apex on Facebook and Instagram, where we share more car content.
---
Buy now and take advantage of free delivery in South Africa on orders over R349.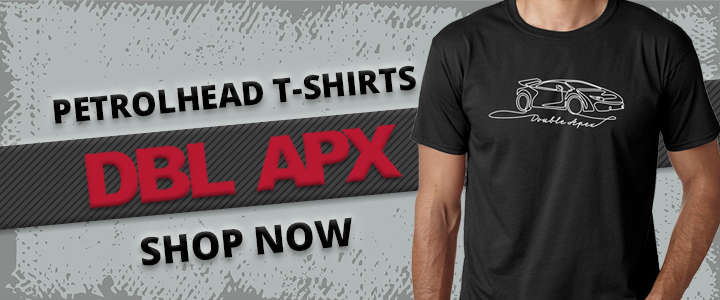 ---
Beyond the Concrete
The Sterrato official teaser comes in the form of a video released by Lamborghini earlier today. The video, titled Beyond the Concrete, shows the junior supercar in action off the beaten path.
In the action video (below) we can see the Huracan making good use of its all-wheel-drive system and raised ride height. The international ride and drive event is probably going to be a right hoot (Note to self, e-mail Lambo SA – Ed). This is the first off-roader to be produced by the factory that is based on one of its existing performance models. Lamborghini, of course, does produce the Urus SUV.
Read our Urus driving review by clicking here.
No Official Details
Lamborghini has not let slip any info about the Sterrato as yet. It seems that the naturally aspirated V10 has been retained in the latest Huracan. That is, if the soundtrack from the video is anything to go by. The 5,2-litre unit has been in place since the Huracan debuted all those years ago. In most recent, Tecnica, guise the motor develops 470 kW/565 N.m.
Read our Lamborghini Murcielago LP640 Roadster driving review at this link.

We can easily spot the raised ride height and the bolted on wheel arches. We suspect that the chunkier tyres may be fitted to fractionally smaller alloys. Check out the Sterrato official teaser video below and let us know what else you can spot. Let us know on the Double Apex Facebook page.