We really do enjoy a good 'restomod' here at Double Apex. For those who aren't familiar, the term refers to the process of restoring and modifying an older car. The aim is to, ideally, modify using parts from the same automaker and upgrade safety and modern-conveniences to make the older car more user friendly. An ideal example of this is the Kalmar Automotive Porsche 797.
Follow Double Apex on Instagram and Facebook where we share more car content.
---
Order from our online store and take advantage of free delivery in South Africa on orders over R349.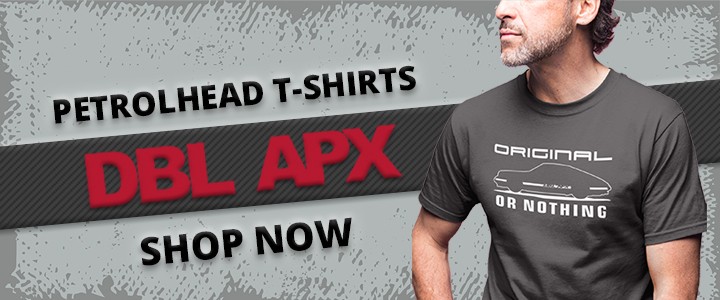 ---
Back story
Danish racing hero and multiple 24 Hour of Le Mans winner Tom Kristensen wanted a special car to celebrate the first of his nine wins at the famous French endurance race. Mr Le Mans thought it fitting that his celebration car would be a Porsche since his maiden victory was earned behind the wheel of a Joest Porsche WSC95. Kristensen turned to Jan Kalmar to create a road car that would also turn out to be Kalmar Automotive's maiden project. The name 797 is a nod to the race number of the Joest Porsche (7) while 97 refers to the year of Kristensen's first overall win.
Retro looks, modern tech
The Kalmar Automotive Porsche 797 may have the appearance of an older-gen 911 but just about every aspect of the car is modern. The company can start with a 964- or 993 series 911. Inspiration for the 797 comes from Porsche's legendary 911R, which is an ultra-lightweight racer from the 1960s. That familiar shape, with subtly flared arches, is no longer created in metal rather from lightweight carbon-fibre to reduce mass as much as possible. Kalmar says the car weighs a scant 1 090 kg. Retro touches such as the chrome grille on the engine cover remain faithful to older 911s, but also serves as a motorised rear spoiler.
This UK-built Ferrari 388 GTBi, this US-built Porsche 959 and this beautiful Volvo P1800 are more great examples of restomods done right.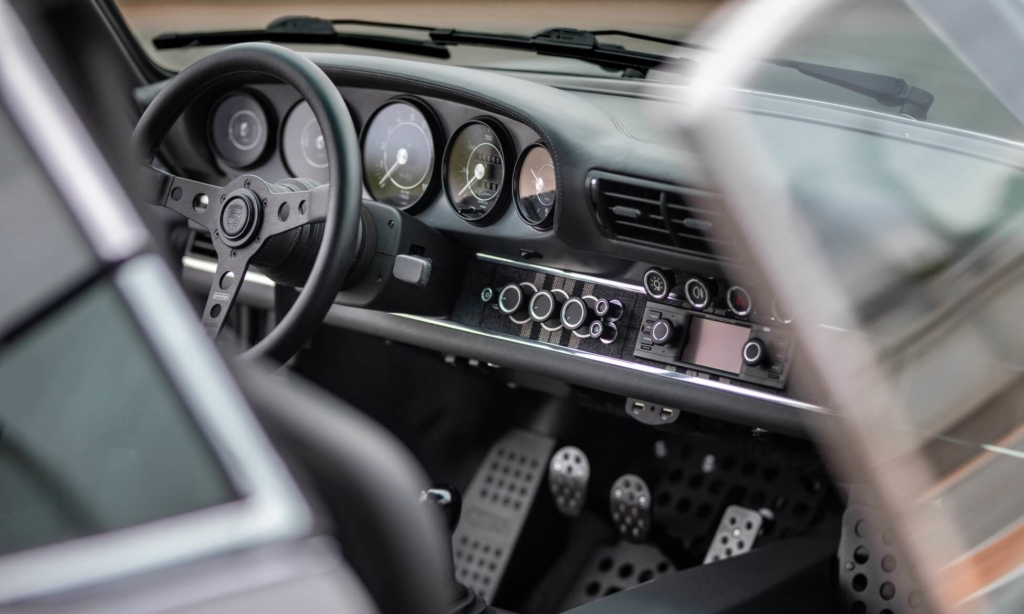 Retro-goodness is continued in the cabin. The firm's demonstrator has a mono-tone tartan theme that is used on the Recaro seats, facia and door cars. A three-spoke steering wheel sits ahead of the simple, analogue dials. Even the radio has a retro appearance, though it offers modern connectivity and satellite navigation.
Aircooled power
Every Kalmar Automotive Porsche 797 is tailor-made to suit the owner. However, the starting point for the engine is an air-cooled flat-six that can displace anywhere from 3,8- to 4,3-litres. Power ratings start at 225 kw (300 hp) rising up to 300 kW (400 hp) for naturally aspirated applications. Owners can opt for a pair of turbochargers if they want more oomph.
The engine bay is kept tidy thanks to the adoption of an electrical aircon unit. Power is transmitted to the rear axle through a six-speed sequential transmission and through a mechanical limited-slip differential. Braking duties are handled by anchors taken from a 993-generation 911 Turbo, with the option of carbon-ceramics if buyers wish. The system features race-derived ABS that can be adjusted to suit one's driving style. You can see the Kalmar Automotive Porsche 797 in action in the video below.