Fans of the James Bond movie franchise will be able to watch the latest installment, titled No Time To Die, from this coming Friday. The 25th movie in the super-spy series was supposed to premiere in the early part of 2020, but the release date was pushed back until such time as moviegoers could enjoy it on the big screen. Secret agent 007 has become synonymous with Aston Martin and the British sportscar maker wanted to let its F1 drivers channel their inner James Bond, as you can see in the video below.
Follow Double Apex on Facebook and Instagram, where we share more car content.
---
Order from our online store and take advantage of free delivery in South Africa on orders over R349.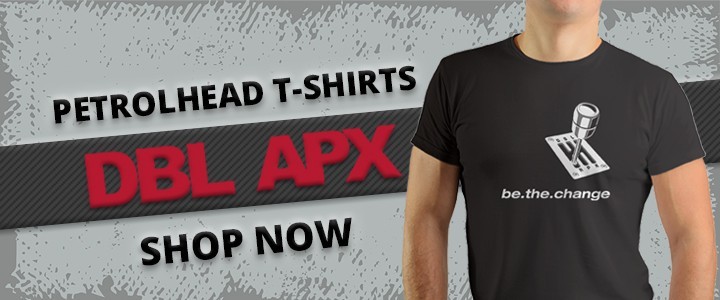 ---
How very British
Although Bond may have flirted with other brands over the years, half of all the movies have featured Aston Martins. No Time To Die (trailer here), features four Aston Martin models from past, present and future. The star cars are a DB5, the classic Aston Martin V8, a current DBS and the upcoming Aston Martin Valhalla. In the video below, Aston Martin's two current Formula One pilots, Sebastian Vettel and Lance Stroll are given a series of tasks to complete that formed some of the action sequences from the upcoming movie. 
Check out the most famous movie cars of all time at this link.
Not very British
Aston's special projects team built eight cars for the latest Bond film. Although not keen to make it very well known, the DB5 replica that conducts all the action sequences features a BMW E46 M3 drivetrain. The replicas feature carbon-fibre bodywork as it is easier to produce in small numbers required for the movie. Each car weighs just about one ton, and the hero car has been set up to go sideways as easily as possible. 
Aston Martin has produced continuation versions of the famous Goldfinger DB5 as you can see by clicking here.
The interior shots of the car in the video below show an integral roll cage, twin bucket seats and a hydraulic handbrake for stunt driver Mark Higgins. Higgins doubles for Daniel Craig in the scenes that require the DB5 to be flung around with precision. Watch the video below to see F1 Drivers channel their inner James Bond and learn the art of drifting… sort of…