Lamborghini seems to be enjoying producing special edition models based on the company's Huracan and Aventador platforms. The latest creation to come from the in-house motorsport department is the Lamborghini SC20. The SC20 is the second one-off model produced by Squadra Corse that is certified for road use. The first was the SC18 Alston, which you can read about here.
Follow Double Apex on Instagram and Facebook where we share more car content.
---
Order from our online store and take advantage of free delivery in South Africa on orders over R349.

---
Unique creation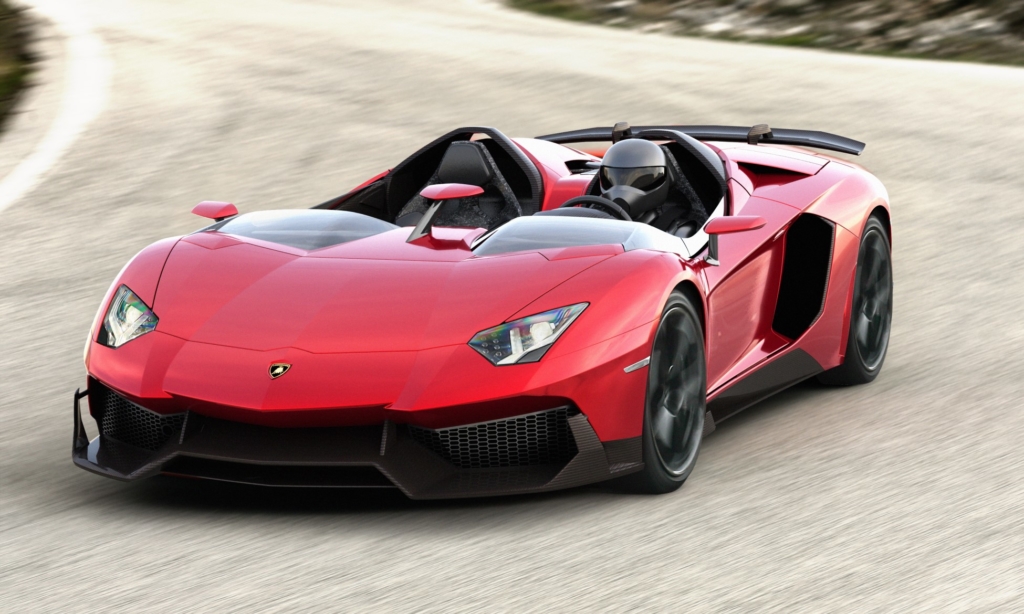 The Lamborghini SC20 was designed by Centro Stile in Sant'Agata Bolognese for one lucky customer, who was involved in the project from the very first drawings by Lamborghini's designers.
"Two years after the SC18 Alston, the SC20 was a new, intriguing challenge. The chief sources of inspiration were the Diablo VT Roadster, Aventador J (pictured alongside), Veneno Roadster and Concept S, and the result is a dramatic combination of creativity and racing attitude," commented Mitja Borkert, head of design Lamborghini Centro Stile.
Check out the company's crazy track-only SCV12 at this link.
Lightweight and sun-seeking
The SC20 features a full carbon-fibre body that was designed to deliver optimal airflow for both performance and the cockpit's occupants. Comfort of the passengers was priority during the design process considering the car has no roof or front windscreen. One of the striking aspects of the Lamborghini SC20 is its large carbon-fibre rear wing that can be set in three different positions: low, medium or high load.
Read all about the Lamborghini Huracan STO by clicking here.
V12 screamer
Behind the cabin is Lamborghini's tried and trusted flagship V12. The naturally aspirated 6,5-litre motor develops 567 kW at 8 500 r/min and a peak 720 N.m of torque at 6 750 r/min. Power is sent to all four wheels through a single-clutch robotized manual transmission. Single-nut centre-lock wheels measure 20 inches in front and 21 inches at the rear. These are covered with Pirelli PZero Corsa high-performance rubber.
In their own words
Maurizio Reggiani, chief technical officer of Automobili Lamborghini, stated, "The SC20 is a combination of sophisticated engineering, Italian craftsmanship, sportiness and advanced design. It is also an example of applying our V12 engine and carbon fiber to a radical open-top vehicle that unmistakably carries the Lamborghini DNA."
Giorgio Sanna, head of Lamborghini motorsport, commented, "The SC20 is one more technical and styling exercise that associates Squadra Corse experience with Lamborghini design, masterfully interpreted by our Centro Stile based on the customer's wishes, which was the focus of the project during the entire vehicle development and construction process."