South Africa produces a disproportionate number of international sports stars. In pretty much any form of sport from golf through athletics, cycling, swimming, equestrian and of course, to motor-racing, this quirky little nation on the southern edge of Africa has produced a spectrum of world champions and record breakers. The unlikely talent factory for motorcycle racing is the coastal province of KwaZulu-Natal.
Follow Double Apex on Instagram and Facebook where we share more car content.
The Zulu Kingdom

KwaZulu-Natal, a province which derives its name from the most famous King Shaka's tribe, the Zulu, and the Portuguese word for Christmas, "Natal", after Vasco Da Gama landed there on Christmas day 1497, seems to be an incubator for two-wheeled talent. Names associated with the rich history of motorcycle racing in the province include Roy Hesketh, Kork Ballington and Jon Ekerold. Russell Wood, Hudson Kennaugh, Tyla Rattray, Lance Isaacs, Mathew Scholtz and Alfie Cox are all sons of the Kingdom.
No racing home

Perhaps the strangest part of the story is that there has never been a "proper" racetrack in KZN. Roy Hesketh circuit in Pietermaritzburg closed about 40 years ago. iDube sprouted a short circuit in the '90s, which was only good enough for lightweight classes. Mason's Mill was a makeshift short-circuit for a couple of years and a few pop-up street circuits were scattered around the province.
Click here to read why our contributor thinks MotoGP is infinitely more difficult than Formula One.
In recent times Dezzi Raceway has become the only venue in KZN hosting motorcycle racing. The track is literally in the backyard of petrolhead and racing-philanthropist, Dez Gutzeit. It is a technical and compact 11-turn affair packed into an undulating 2 km of bumpy macadam. It is a far cry from a modern long circuit but without the generosity of the Gutzeit family there would be no racing, at all, in the province. Nevertheless, the coastal kingdom has produced and continues to produce world class racers. Double Apex tracked down three of the hottest prospects currently racing out of 'Natal…
---
Order from our online store and take advantage of free delivery in South Africa on orders over R349.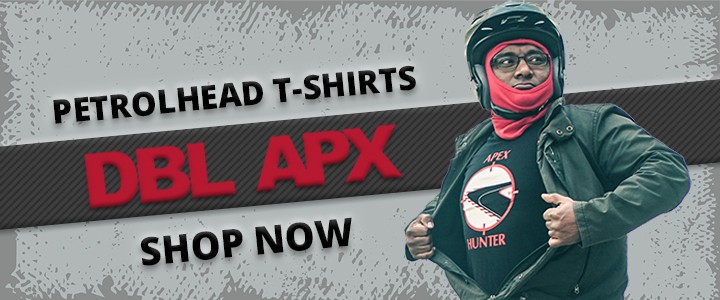 ---
Blazing a path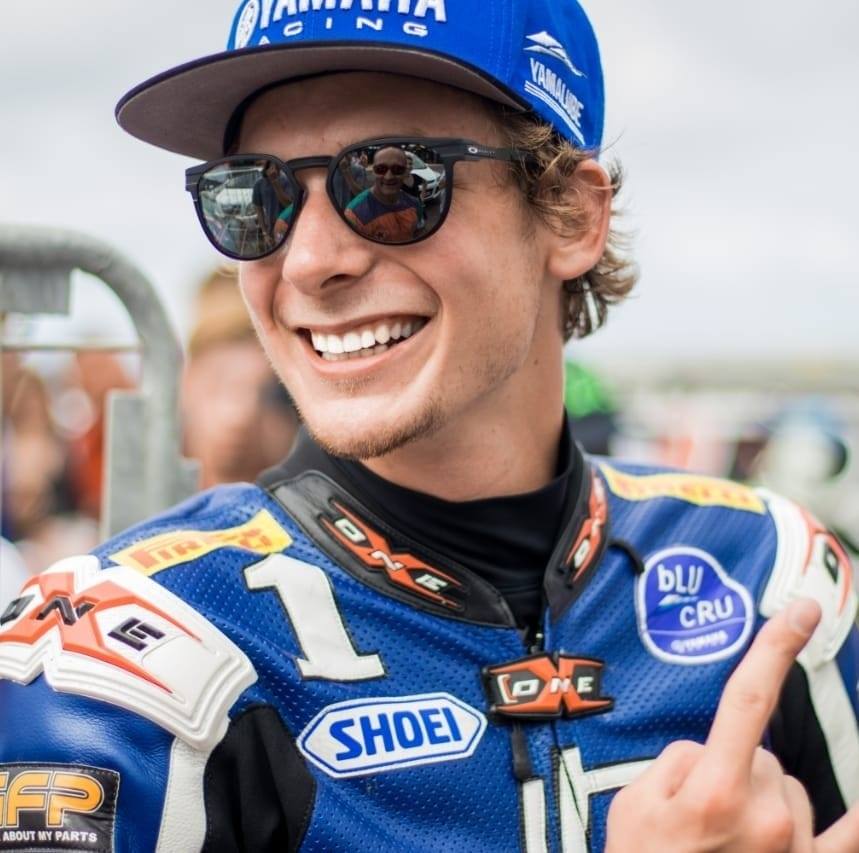 Blaze Baker, the uber-cool 22 year old, has his sights set on the very top. By the age of 12 Blaze had already won three championships. He is the reigning, and double, South African National 600 cm³ champion, having finished second in 2016 and 2017. By the age of 21 Blaze claimed a staggering five championships, three 2nd places and five top-5 finishes. In 2020 he competed in the SA SBK Championship which, sadly, fizzled out with only two riders finishing the final race of the season in Port Elizabeth.
In an exclusive interview with Double Apex the ambitious charger revealed that the time has come to take his racing abroad. For the 2021 season he is currently in talks and will make an announcement soon… but he has hinted that we are likely to see him in either Moto-America or the British Superbike Championship.

Braking Gates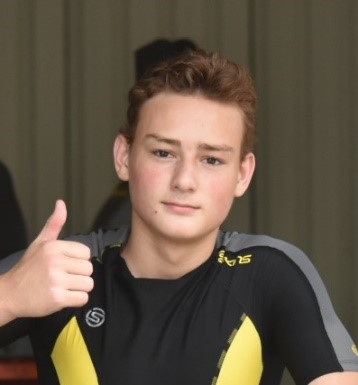 Drew Gates burst onto the circuit racing scene in 2017 at the SAMRA winter camp. In an incredible debut in the NSF100 class he found himself banging bars, right-up front, with the fastest of South Africa's junior riders. The very next year, his first full season of racing, brought his first win and a 2nd place in the KZNRRC 150 cm³ Championship. Drew has since made his international debut in 2018 took part in the Asia Talent Cup selections in Sepang, Malaysia.
In 2019 he moved up to the 300 cm³ class aboard the Ross Champion KTM R390 where he was immediately on the pace with established national level riders. He finished 3rd. Gates' 2019 highlight was being invited to ride the Red Bull Rookies Cup selections in Spain. In 2020 Drew dominated the KZNRRC racing scene in the lightweight Super-Production class and he sits 2nd in the 300 cm³ Championship.
The playing-field certainly broadens for the young athlete in 2021. Local Super-Motards, National racing and an offer in the British Superbike Junior Cup are all on the table. Drew told Double Apex that he also aims to return to Red Bull Rookies to open a door to MotoGP.
Lee-ving them behind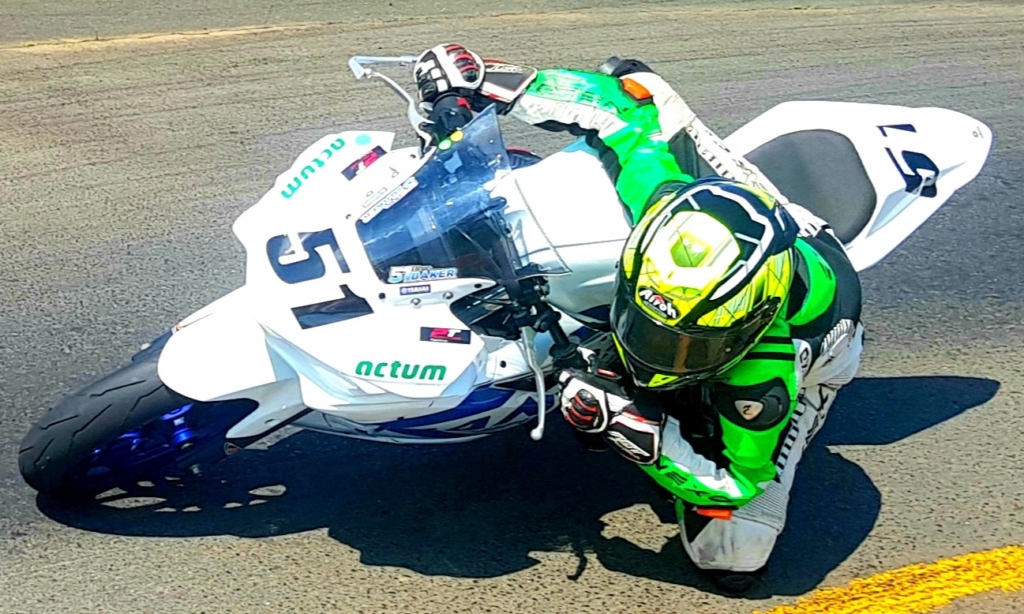 Lee Singh (you can read about the start of his racing journey here) is set to wrap up his first senior title this year, at just 13 years old. With the 2020 KZNRRC 150 cm³ Championship heading into the final race, the sports-mad youngster has already started cutting his teeth on a 300 cm³ machine (left). His first outing on the Actum sponsored Yamaha R3, supported by racing stalwart Gona Pillay, was at Dezzi Raceway on the 7th November and yielded a podium.
When speaking to Double Apex through his final primary school examinations (yes, he is that young), Singh laid out his plans continue to train, ride and prepare in the off-season. He starts high school next year and aims to move up to the 300 cm³ National Tour for 2021. He added that he hopes to have the chance to race a 300 Super-Sport bike in Europe in the near future.
Double Apex's motorcycle contributor will keep a close eye on the progress of these these super-fast dream-chasers to bring you future updates.