2022 Dakar Stage 12 was the final leg of this year's event. The stage had quite a long road section, of 516 km, before the competitors raced to the flag. The timed section was just 164 km, which meant there was no real chance of any major changes taking place on the leaderboard – unless a crew suffered major mechanical issues.
Follow Double Apex on Instagram and Facebook where we share more car content.
Last chance
Overall leader Nasser Al-Attiyah (Toyota) held a 30 minute lead over his closest rival Sébastien Loeb (BRX). The time difference and short stage didn't bode well for the Frenchman's chance at the lead. However, that didn't mean drivers down the order were not going to try to grab a stage win.
---
Buy now and take advantage of free delivery in South Africa on orders over R349.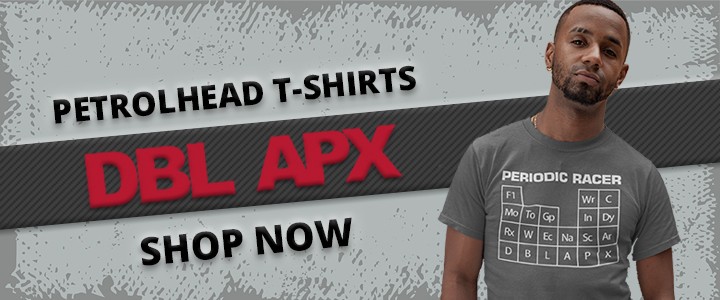 ---
Loeb closed in
The multiple WRC champ proved why he is such a fierce competitor by setting fast times through the early part of the stage. He ran as high as second behind Audi driver Stephane Peterhansel, who seemingly had a Dakar that he'd rather forget. Al-Attiyah drove conservatively to retain his considerable lead over the rest of the field. He was near the front of the field, but not taking any risks.
The South African charge
South Africans Brian Baragwanath (Century Racing) and Henk Lategan (Toyota) were setting fast times through all the checkpoints. At the flag, it was Lategan who grabbed his second stage win in the 44th Dakar to finish the rally in style. Peterhansel was second in his Audi RS Q e-tron. Baragwanath took the bottom step of the podium less than two minutes back.
Click here to read about one of Giniel de Villiers' most memorable motoring moments.
Winner crowned
Nasser Al-Attiyah and Baumel took overall victory at the 2022 Dakar Rally. Loeb tried his best but even a five-minute time gain today was simply not enough. The Frenchman is second. Another Toyota driver, Yazeed Al-Rajhi, grabbed the final podium spot. It is the first podium for the Saudi driver. Loeb's teammate Orlando Terranova was fourth ahead of Capetonian Giniel de Villiers.
Said the newly crowned Dakar champion:
"It was an incredible Dakar for us. We hadn't won since 2019. We're pleased with the new T1+ regulations. There were three solid teams capable of winning. Matthieu and I, the team, all did a good job to win. We had finished second every time since we came to Saudi Arabia two years ago, now we're really happy to achieve our goal. Toyota Gazoo Racing did a fantastic job in the span of a year by building this new car.
"The whole race went without a hitch. We were on high alert, but now we know that we have an amazing car and we will do our best for the World Championship. We opened up a gap on the first day and have since managed our lead. We're really happy, and I reckon we'll start thinking of the next Dakar in a week or ten days. We're fortunate to get to race the Dakar in Saudi Arabia, and I would like to thank the government for this opportunity to discover such breathtaking landscapes."
General classification after 2022 Dakar Stage 12
Nasser Al-Attiyah (Gazoo Hilux) 38 hr 33 min 03 sec
Sébastien Loeb (BRX) +27 min 46 sec
Yazeed Al Rajhi (Overdrive Hilux) +1 hr 01 min 13 sec
Orlando Terranova (BRX) +1 hr 27 min 23 sec
Giniel de Villiers (Toyota) +1 hr 41 min 48 sec
Jakub Przygonski (X-Raid Mini) +1 hr 53 min 06 sec
Matthieu Serradori (SRT) +2 hr 32 min 05 sec
Sebastian Halpern (X-Raid Mini)  +2 hr 38 min 26 sec
Mattias Ekstrom (Audi) +2 hr 42 min 11 sec
Vladimir Vasilyev (VRT) +3 hr 02 min 21 sec
Some key moments from the last day of the 2022 Dakar Rally
🏆 @AlAttiyahN and @matthieubaumel won #Dakar2022! 👏 pic.twitter.com/VsCBoULgrH

— DAKAR RALLY (@dakar) January 14, 2022
🏁 Stage 1️⃣2️⃣ 🚗

🏅 @henk_lategan wins the last stage! His 2nd win in this Dakar. 👏

🏆 19th on the stage, @AlAttiyahN and @matthieubaumel win the #Dakar2022! 👏#Dakar2022 pic.twitter.com/gEKulwjXKs

— DAKAR RALLY (@dakar) January 14, 2022
🤩 As usual, the scenery is amazing today. Who's ready for the last stage? 🙋‍♂️#Dakar2022 pic.twitter.com/ohXRAmuDwq

— DAKAR RALLY (@dakar) January 14, 2022
🌅 Good morning everyone! 🚁

👋 Today we say goodbye to the last bivouac of #Dakar2022. pic.twitter.com/NSJRw10y0h

— DAKAR RALLY (@dakar) January 14, 2022
Video and images credit: Dakar Rally