The 2022 Dakar Rally Stage 10 promised to reward the faster drivers top ranking over its 375 km timed section, with little over 500 metres of elevation en route from Wadi Ad Dawasir to Bisha. It comes as no surprise that the defending Dakar champion and a WRC legend brought the field in.
Follow Double Apex on Instagram and Facebook where we share more car content.
Four-ringed flyers
Carlos Sainz stamped his brand on the stage very early on, by clocking the fastest time by the first waypoint, 30 minutes in. The Spaniard was chased by none other than his French teammate and 14-time Dakar champion Stephane Peterhansel, who is no doubt thirsty for a stage win in his maiden outing with Audi. Stage 9 winner Mattias Eskstrom was third in the remaining RS Q E-tron.
By kilometre 127, Peterhansel had passed Sainz with a lead of just 14 seconds and kept opening that distance during the course of the stage. Mr Dakar eventually took top honours on stage 10, with a lead of 2 minutes 6 seconds over Sainz.
"It was a perfect day for us. No navigation mistakes, no issues. I was waiting for this day. Usually, it's not my goal to try to win a stage but his year it's special, Perterhansel said.
---
Buy now and take advantage of free delivery in South Africa on orders over R349.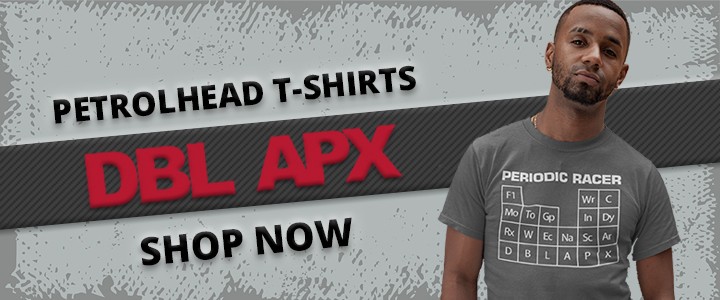 ---
Title contenders clash
The day started off unlucky for overall classification leader Nasser Al-Attiyah. The Qatari and his Andorran co-driver Mathieu Baumel were handed a five-minute penalty after footage from stage 8 revealed a breach of the rules. After stopping to repair a puncture on their Toyota Gazoo Racing Hilux two days ago, it was found that the pair of them had neglected to strap themselves in properly for 1 minute 45 seconds.
Check out some photographic highlights from the first week's race action at this link.
Al-Attiyah was third to hit the road, but by the first waypoint had lost time to the fast-charging Audis – perhaps opting to play it safe over the last few stages. More importantly, he started losing time to main championship rival Sebastien Loeb in his BRX. The Frenchman would go on to eat 1 minute 25 seconds into Al-Attiyah's overall lead, on his way to fifth fastest. Al-Attiyah was seventh.
"We completed the stage without losing too much time. …only conceded a minute to Seb, so we'll start in a decent position tomorrow. We had no punctures today; the car was just perfect, and Mathieu navigated well. We're getting there, little by little. I said I didn't want to take risks; I simply want to set a high pace. Finishing one minute down on Seb in a stage like today or yesterday's is great," Al-Attiyah said.
Local lads still in the game
Henk Lategan once again put in a formidable performance to finish the day fourth, 4 minutes 11 seconds behind Peterhansel and just 12 seconds behind Argentinian Orlando Terranova, who was third fastest today in his BRX. Starting first today after his win yesterday, Giniel De Villiers finished 15th – 11 minutes behind Peterhansel and has dropped from fifth to sixth overall.
Click here to read about one of Giniel de Villiers' most memorable motoring moments.
General classification after 2022 Dakar Stage 10
Nasser Al-Attiyah (Gazoo Hilux) 33 hr 13 min 37 sec
Sébastien Loeb (BRX) +32 min 40 sec
Yazeed Al Rajhi (Overdrive Hilux) +55 min 48 sec
Orlando Terranova (BRX) +1 hr 29 min 18 sec
Jakub Przygonski (X-Raid Mini) +1 hr 41 min 02 sec
Giniel de Villiers (Toyota) +1 hr 45 min 42 sec
Vladimir Vasilyev (VRT) +1 hr 49 min 36 sec
Sebastian Halpern (X-Raid Mini)  +2 hr 13 min 21 sec
Matthieu Serradori (SRT) +2 hr 30min 23 sec
Mattias Ekstrom (Audi) +2 hr 42 min 46 sec
Here's an onboard look at some Stage 10 moments:
Video credit: Dakar Rally