The 2022 BMW M Fest took place this past weekend. Kyalami Grand Prix Circuit once again served as the host venue. The event was the third held in South Africa and is the largest of its kind anywhere in the world. BMW SA sold 12 500 tickets per day for the two-day event.  We attended for the very first time this year and were blown away by the scale of the event and the support shown for the brand. With that in mind, we bring you a 2022 BMW M Fest gallery.
Follow Double Apex on Facebook and Instagram, where we share more car content.
BMW SA CEO Peter van Binsbergen commented: "BMW and BMW M are special to our customers and fans here in South Africa. One in five BMWs sold in South Africa bears an M badge, and this market is a consistent global top performer for BMW M High Performance and M Performance models.
"Here, we can show that M, as well as being the most powerful letter in the world, also stands for emotion. It is about more than the cars, and a showcase such as the BMW M Fest is the perfect platform to share this joy with our customers."
---
Buy now and take advantage of free delivery in South Africa on orders over R349.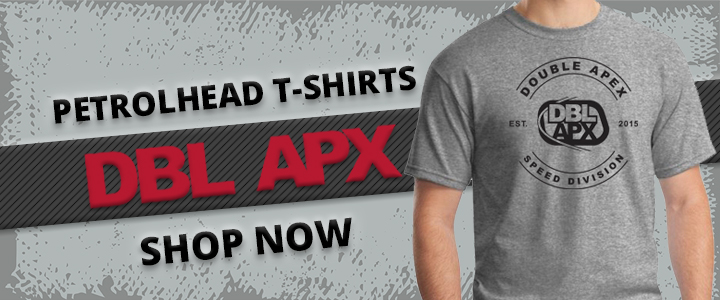 ---
Something for Everyone
The two-day performance extravaganza had something for every attendee. There were dozens of new BMW models on display and many for fans to drive. In addition there were numerous classics on show as well. Some were seen within the pit building while others were entered in the concours de elegance competition. Among the older machines were the sleek BMW M1 and the SA-only 745i and 530 MLE. There was also a heritage display of M3 models.
Click here to check out an extremely neat classic BMW 850i.
Action Packed
There was plenty of action over the course of the two days. The Drift Brothers, Elias and Johannes Hountondji, delighted fans with smoky sideways action in their BMW M4s. Local spinners in modified BMWs were equally impressive with their driving antics. The BMW Car Club Gauteng also hosted a round of its one-make series on the weekend.
Continued below the gallery.
Guests of Honour
There was also the opportunity for attendees to take a passenger lap around Kyalami in one of the few dozen M cars on hand. Judging by the length of the queue, we'd say this was the most popular activity of all. Recently crowned 2022 DTM champion Sheldon van der Linde was on hand to give a few very lucky VVIPs hot laps. The Johannesburger was one of a few guests of honour, which included the CEO of BMW M division Frank van Meel. Another 'guest of honour' was the recently unveiled BMW M2, which made its public debut at Kyalami.
Click here to check out all our BMW content.
There was live music from a number of local artists and DJs. There were numerous food and beverage stalls catering for all palettes. If you didn't arrive in BMW M apparel you could certainly leave with something from the on-site stores. The ultimate, of course, were those who took advantage of show specials to drive off in a new car.
If you enjoyed our 2022 BMW M Fest gallery please feel free to share it using the social media buttons below.
Take a quick tour of the event in the 360 video below: