In just a few days the FIA Formula E World Championship will descend on Cape Town. The Mother City will play host to round five of this year's calendar on February 25. Although Formula E has been to Africa before, namely Morocco, this is its first visit to the tip of the continent. Some of you may be heading to the Cape for the race, but many are probably wondering: what is Formula E? 
Follow Double Apex on Instagram and Facebook where we share more car content.
---
Buy now and take advantage of free delivery in South Africa on orders over R349.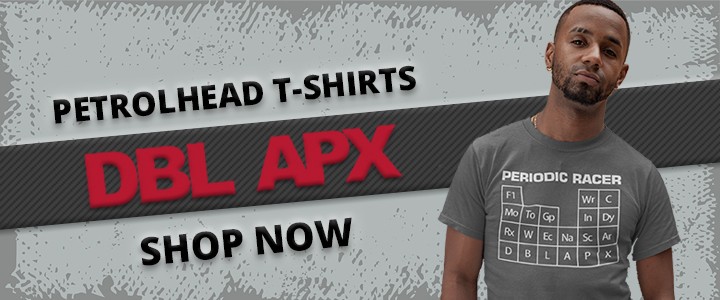 ---
First of its Kind
Formula E was the world's first all-electric race series. It is sanctioned by the FIA (Fédération Internationale de l'Automobile) and has achieved world championship status. The series was created with the aim of promoting sustainable mobility and addressing the environmental impact of traditional motorsports, which are directly reliant on fossil fuels.
In Formula E, teams compete in races across the world. Each race, known as an E-Prix, takes place on a street circuit designed specifically for the competition. These circuits are located in iconic cities, such as Monaco, Rome, London and now Cape Town. The local circuit is 2,8 km in length. The 12-turn track uses existing streets as it circumnavigates Cape Town stadium. Many are speculating that this will be the fastest circuit on the 2023 calendar. 
Main Difference
The key differences between Formula E and other motorsports is that the cars used in the competition are powered solely by electricity. The cars also ride on high-performance road tyres, which are used in both wet and dry conditions. Formula E places less reliance on aerodynamics, which allows for much closer racing. As a result there is far more on-track passing.
Formula E has a unique format with both the qualifying and the main race taking place on the same day. This makes for a more compact and efficient schedule – and helps reduce the environmental impact of the series. There's also no provision made for parking at races which forces fans to use public transport to get to the track.
Gen3 racecar
Formula E features a new racecar from the start of this season. The latest machine is referred to as the Gen3 racer. This innovative new machine is billed as the fastest, lightest, most powerful and efficient electric single-seater ever. 
It is 60 kg lighter and is physically smaller than its predecessor, which has provided even closer racing. Interestingly, the Gen3 racer has no rear brakes for double the regen capacity. Peak power is 100 kW up on Gen2 at 350 kW. This allows the Gen3 car to accelerate from standstill to 100 km/h in 2,8 seconds and have a top speed of over 320 km/h.
During the race, drivers have to conserve electrical energy, as they only have a limited amount of power available from the battery pack. This leads to strategic decisions, such as when to use push hard, when to recuperate energy (from braking) and when to employ 'attack mode'. Attack mode is a temporary power boost that is activated by driving through a designated area on the track.
Big Names
Among the teams are entries by Porsche, Nissan, Jaguar, Mahindra and Penske along with newcomers McLaren and Maserati. The list of drivers includes several ex-F1 pilots as well as 24 Hours of Le Mans winners. Racing is close and last year's 16-race championship produced eight different race winners. The 2023 driver's log is currently led by Pascal Wehrlein (Porsche), and his team also leads the teams' points.