Some time ago we were invited to attend the open day of a local Mercedes-Benz collection, known as the Mercseum. Warehoused just outside of Cape Town, this wonderful privately-owned collection is something to behold.
Follow us on Instagram and on Facebook for more iconic, beautiful, and unique cars and collections.
Widespread of machinery
Over thirty models represent nearly six decades of the Three-pointed Star's automotive history. Notably, the oldest dates back to the early 1950s with the youngest 'born' in 2010. The museum is laid out well, and cars are surrounded by Mercedes paraphernalia of all kinds. Once a year, the owner grants access to a few members of the public to view the pristine cars. We share a few of our highlights from our visit to the Mercseum below.
Other bespoke automotive galleries:
Museo Automobili Lamborghini at the company headquarters in SantAgata.
History and gallery of special, one-off Ferraris.
A visit to the Pagani museum in Italy.
The Michael Schumacher museum near his hometown in Germany.
Into the Mercseum:
---
---
---
---
---
---
---
---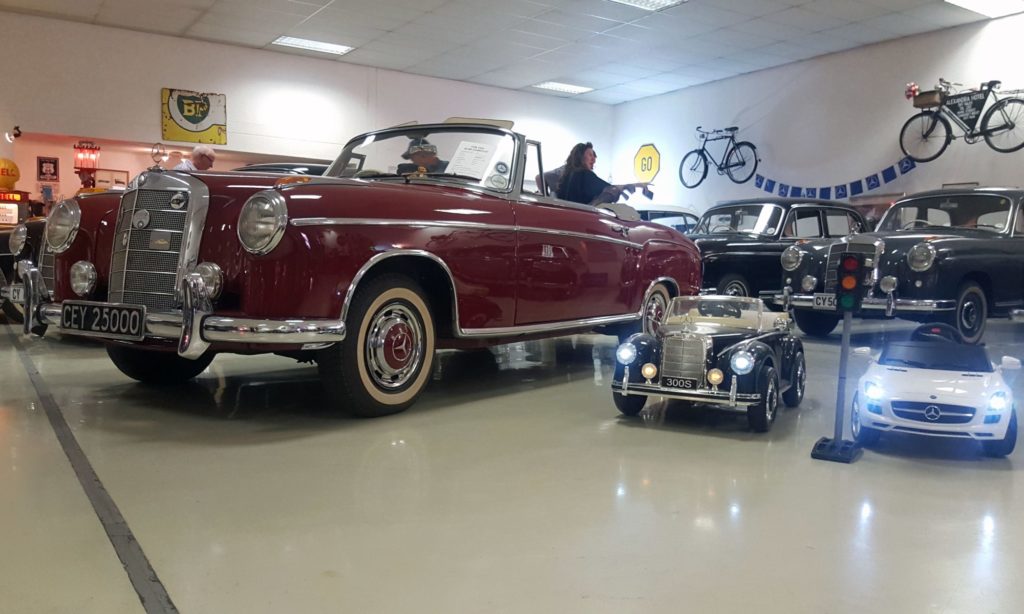 Even little Mercedes-Benz fans are taken into account at the Mercseum.
---
---
---
---