Local motorsport enthusiasts shout from afar for South Africans competing in the Dakar rally. To compete in the event, let alone succeed, work takes place all year round and one local team has been hard at work testing its new charge. Ahead of the 2022 race the Toyota GR DKR Hilux T1+ racer has just been unveiled
Follow Double Apex on Facebook and Instagram, where we share more car content. 
As in 2021, the 2022 Dakar Rally will take place entirely in Saudi Arabia. The race will start on January 2nd in the northern city of Ha'il. January 8 will be a rest day before the race heads south-westward to the finish in the city of Jeddah on January 14.
---
Order from our online store and take advantage of free delivery in South Africa on orders over R349.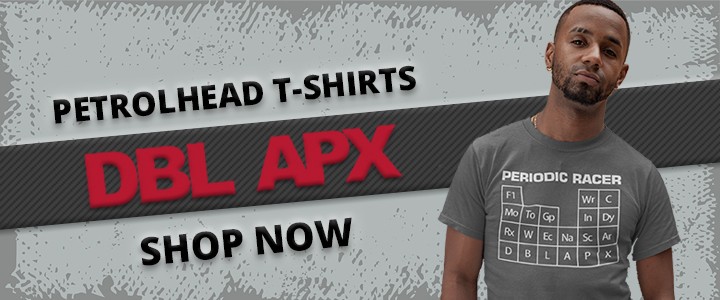 ---
Front-runners
Toyota Gazoo Racing has been a front-runner at the arduous event for many years now. Former winners Giniel de Villiers and Nasser Al-Attiyah have claimed several stage wins in recent events with the Qatari driver taking overall victory in 2019. The Johannesburg based outfit has been testing a new version of its successful Hilux pick-up. In 2022 TGR will have to contend with a new racer from Audi.
Learn more about Audi's innovative Dakar racer by clicking here.
New rules
In recent years the rules seemed to favour two-wheel-drive vehicles. In last year's race the Hiluxes suffered dozens of punctures, which ultimately stymied the team's chances of victory. For 2022 new rules have allowed the 4×4 machines to adopt larger wheels (37 inches vs 32), wider tread (320 mm vs 245) and longer suspension travel (350 mm versus 280). As seen in the pic (above) the newer bakkie, in naked carbon-fibre, sports a slightly wider stance than the outgoing racecar.
Click here to read about an SA teen who takes one step closer to his MotoGP dreams.
The Toyota GR DKR Hilux T1+ is now equipped with a twin-turbocharged 3,5-litre V6 sourced from the all-new Toyota Land Cruiser 300. This petrol-fed unit replaces the 5,0-litre naturally aspirated V8. In standard form the V6 produces 305 kW of power and 650 N.m of torque. While Toyota doesn't divulge exact figures the press material says in race trim those numbers are significantly higher.
Read about a homegrown twin-turbocharged V12 Hilux at this link.
Driving teams
Driving the Toyota GR DKR Hilux T1+ are four teams with a mix of experience at the world's most famous off-road race. The works team will be spear-headed by Nasser Al-Attiyah and navigator Mathieu Baumel. Giniel de Villiers will be partnered with navigator Dennis Murphy; Henk Lategan and Brett Cummings will return for their second Dakar; and Shameer Variawa will now be partnered with navigator Danie Stassen. 
Check out Classic Dakar racecars from the 2021 event in this gallery.
In their own words
Giniel de Villiers: "The Dakar is one of the toughest races on the planet, but it suits our new Hilux perfectly. The new wheels, suspension travel and especially the move to the turbo-powered petrol engine from the Land Cruiser, is sure to make a big difference to our campaign. The engine is highly responsive, and allows us to push the new car to the limit. Saudi has proven to be a worthy host for the race and we expect that this will again be the case in 2022."
View our exclusive gallery of images from Giniel's Dakar career at this link.
Nasser Al-Attiyah: "I am very happy to be back with the Toyota Gazoo Racing team for Dakar 2022. We won the race together in 2019, and now we have a new bullet coming. I am excited for our prospects, especially with the new GR DKR Hilux T1+, which is definitely faster and more capable than the previous car.."