Do you remember the old Opel Manta? It was a sleek four-seater coupe with a fishy name and fish-tailing antics on European rally stages in the 1970s. Well, the model has been resurrected in the form of the Opel Manta GSe. This 'elektromod', as Opel calls it (rather than restomod), made its debut today as a modern interpretation of the old classic.
Follow Double Apex on Facebook and Instagram, where we share more car content.
---
Order from our online store and take advantage of free delivery in South Africa on orders over R349.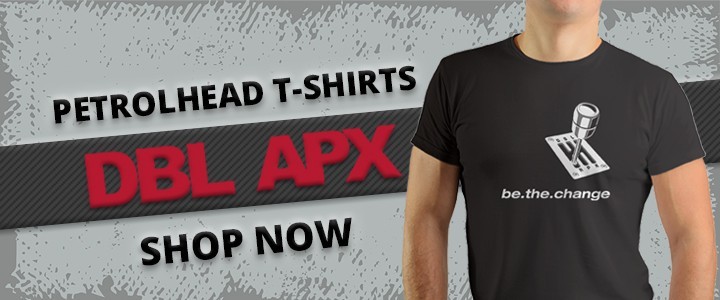 ---
A one-off special
We are pretty sure that Opel fans are quite excited at the return of the nameplate, which is why Opel is very quick to point out that the Opel Manta GSe is a one-off. It was created to celebrate the coupé's fiftieth anniversary. The recreation combines the lines of the original with the latest electric powertrain and new technologies.
Click here to check out a classic Alfa that has been electrified.
Original Mantas had an inline four cylinder motor in the engine bay. This new version is powered by an electric motor with 108 kW and 225 N.m of peak torque. Unlike most other electric cars, which feature single-speed transmissions, the Opel Manta GSe retains the original four-speed manual – that's pretty cool. Thanks to the instantaneous torque delivery of the electric powertrain drivers can also select top gear and just drive the car as an auto.
Power for the motor is derived from a 31 kWh lithium-ion battery that provides a range of about 200 km when fully charged. Charging takes place through a 9 kW on-board charger with a full charge taking just under four hours to complete. No performance claims have been made for the new car.
Modern touches
The Opel Manta GSe may have classic lines, but it is chock-full of modern features. An example of which is the Pixel-Vizor front end. This digital screen stretches across the entire width of the front of the car that allows it to display messages. The front end also features LED daylight running lights, while the circular rear lights come with a three-dimensional LED design. The yellow paintwork is contrasted by the signature black bonnet just like the original.
Inside you will find the 'Vauxhall Pure Panel' that consists of two driver oriented digital displays. Sports seats come with a yellow centre line to match the exterior. The three-spoke steering wheel features a yellow marker in the 12 o'clock position. Most surfaces in the cockpit and door panels are now matt grey while the ceiling of the cabin is lined with Alcantara.