A few weeks ago a refreshed Lexus IS range was introduced into the local market. We got behind the Lexus IS300h EX to reacquaint ourselves with the mid-level sedan.
Lexus has taken many years to establish itself within the South African context. Locals flock to the Teutonic Trio of Audi's A4, BMW's 3 Series and Mercedes' C-Class sedans (the latter which is still built in SA). However, the Japanese luxury arm has slowly chipped away and gained a following locally. While sales of traditional three-box sedan body styles are on the wane, Lexus persists with cars that helped it forge its reputation on the world stage for refinement and high-quality products. The "entry-level" IS range recently underwent a bit of a mid-life refresh which is why we recently found ourselves behind the wheel of a Lexus IS300h EX.
Follow Double Apex on Instagram and Facebook where we share more car content.
Sharper appearance
The IS range was already sharp-looking with rakish likes and fine detailing on the head- and taillamps. Designers at the company's Japanese HQ have refined the IS' appearance, giving it a sleeker appearance,  but still retaining the car's aggro stance.
Among the changes are slimmer headlamps, a lower, sharper character line on the flanks and 'single-blade' taillamps that are now joined by a body-wide strip and feature an "L" motif. Even in non-sporty EX trim the IS has a level of machismo about it, with swollen fenders and Lexus' prominent spindle grille. It is a far more bold stylistic execution than anything else on offer in the segment.
Learn more about the Lexus RC F Track edition at this link.
Changes inside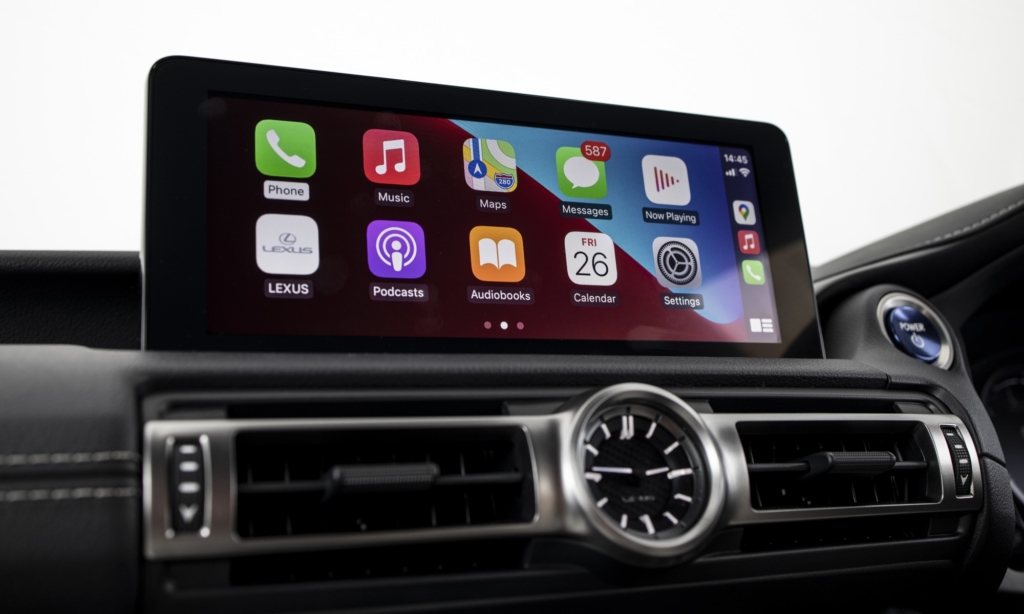 There are a few updates to the interior as well. Lexus has replaced the old infotainment interface with a new touchscreen version. Due to the new manner of interaction the larger screen, now 10,3 inches, has been moved forward 150 mm. The previous generation's haptic trackpad remains in place to control the system. This newer infotainment set-up also features Apple CarPlay and Android Auto smartphone integration.
One of the great things about Lexus' products is that you get what you see. There is no extensive options list to sift through that can send the list price spiralling out of control. In this Lexus IS300h EX there is twin-zone climate control, faux-leather upholstery, keyless start, heated- and power-adjustable front seats, a 10-speaker audio system and satellite navigation among many others.
Learn more about the updated Lexus RX range by clicking here.
One engine option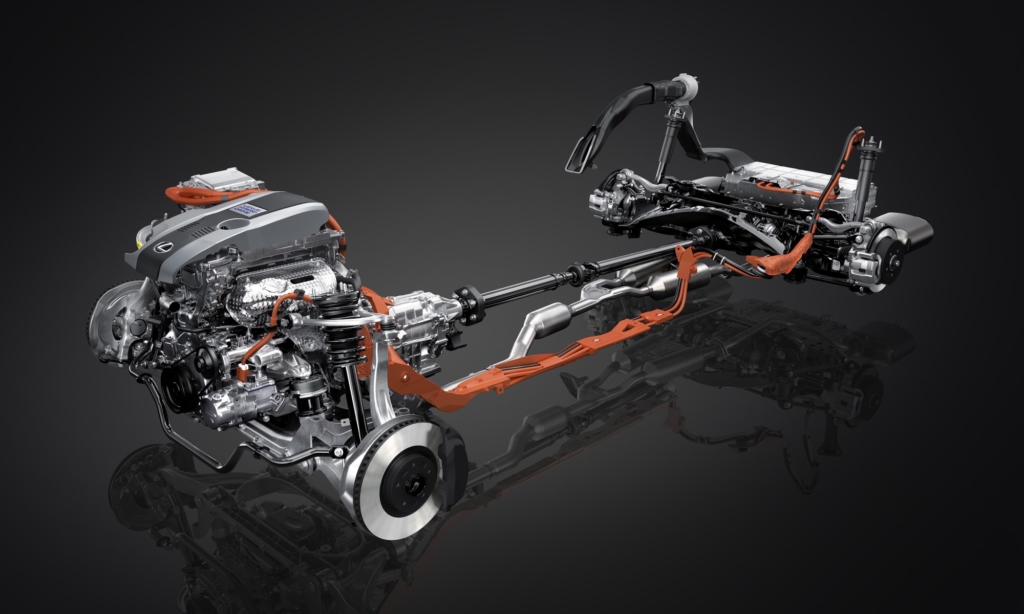 As part of Lexus South Africa's drive to capitalise on the company's expertise in hybrid tech, the entire IS range features hybrid power. A 2,5-litre inline four cylinder petrol engine produces 133 kW of power and 221 N.m of torque. A battery powered hybrid component lifts total power to 164 kW. Interestingly Lexus does not quote a peak torque figure.
Drive is sent solely to the rear wheels through an electronically controlled continuously variable transmission (ECVT). Lexus claims that the IS models can sprint from rest to 100 km/h in 8,7 seconds and have a top speed of 200 km/h. The focus though is obviously on fuel consumption. IS models sip fuel at a quoted 5,2 L/100 km.
On the road
Lexus press material goes into great detail about the changes that occurred under the skin. There was significant attention paid to increasing the stiffness of the car's body as well as reducing mass of suspension components. In addition both front and rear tracks have been widened, by 45- and 50 mm, respectively. You can learn more about the car's development regimen in the video at the bottom of this post.
One can feel the level of engineering polish and fine-tuning that went into setting up the Lexus IS suspension. There's a suppleness and fluidity to its primary ride that is excellent. Bump absorption is also admirable as road imperfections seem to be ironed smooth. This car, arguably, has the best ride of any in the segment, especially in EX guise that rides on 18-inch alloys shod with slightly higher profile rubber. The tyres are non-run-flat items, which helps the cause significantly.
The powertrain delivery is silky smooth. At very low speeds ie crawling through traffic or manoeuvring only the electric drive component is utilised, which allows for silent progress. When more torque is required the petrol engine fires up and joins in.

We've maintained that the best way to lower any car's fuel consumption is to change the driver's behaviour, and the best way to do that is to stick a hybrid badge it. With the Lexus IS' hybrid credentials we felt no need to reach for the higher end of the engine speed scale at any point except for when fast overtakes were necessary. In such scenarios we found that the eco-conscious ECVT isn't the ideal companion. To make quick progress you have to really mash the loud pedal. This is a small gripe that one will, no doubt, learn to live with as a familiarity sets in.
Summary
It's a pity that South Africans are as brand loyal as they are. And that they place such high priority on resale (and yes, we realise that cars are the second most expensive purchase you can make, sometimes the most), because that robs them of experiencing high quality products such as this Lexus IS300h EX. 
Stand out styling, exceptional standard specification, a frugal powertrain, excellent ride quality and a best-in-class seven-year/105 000 km full maintenance plan should make it a natural inclusion onto anyone looking to buy an executive sedan.
Model: Lexus IS300h EX
Price: R841 300
Engine: 2,5-litre inline four, hybrid
Transmission: CVT, RWD
Max power: 164 kW
Max torque: n/a
Top speed: 200 km/h
0-100 km/h: 8,7 sec
Fuel consumption: 5,2 L/100 km